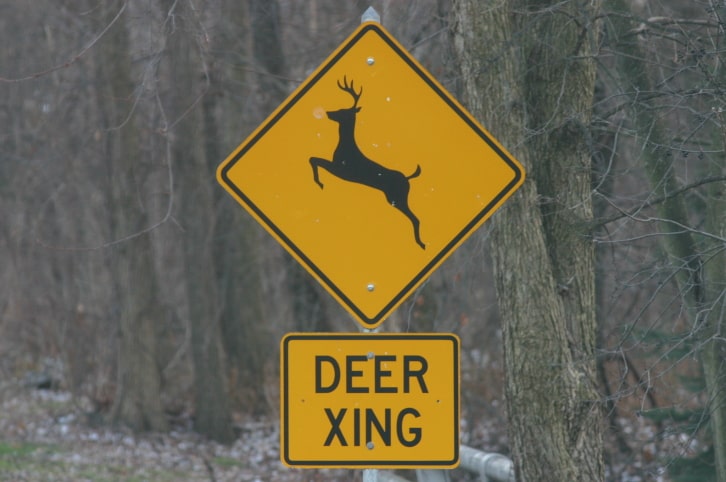 A proposed bill in California could amend state law and allow drivers who hit and kill wild animals or come across roadkill to collect and consume the game meat, reports the Sac Bee. The process would involve a wildlife salvage permit, which can be retroactively applied for within 24 hours of a collision.
The Bill would allow for deer, elk, antelope, and wild pigs to be taken by the general public. As it currently stands, only a state or local agency has the permission to remove roadkill. The passage of the bill would also rewrite the state's Fish & Game Code and would make California the most populous of a string of states—including Western ones such as Montana, Idaho and Oregon—to permit such highway harvesting.
The bill's text claims that "it is estimated that over 20,000 deer alone are hit by motor vehicles on California's roadways. This translates into hundreds of thousands of pounds of healthy meat that could be utilized to feed those in need."
A similar bill was passed in Oregon in January of last year, and Idaho saw legislation passed as well, with nearly 5,000 animals salvaged in four years of legality. What these sorts of proposals and eventual law changes mean is that natural resources, when managed and regulated correctly, can be properly respected and put to good use.
For decades, due to safety reasons, California law has banned drivers from pulling over to gather roadkill, and it's also an artifact of the state's strict hunting laws. If you want to take a deer out of the wild (or off a highway shoulder), you need a deer tag without exception. Under current state law, "unlawful possession of wildlife" carries a fine of up to $1,000 and a six-month jail term.
Proponents also say that wildlife and highway regulators could then use the data to identify roadkill hotspots and help reduce human-wildlife collisions.