The 2020 Cerium LT Hoody by Arc'teryx is top of its class in terms of what gear you want to be wearing out in the mountains. The streamlined, lightweight, down hoody filled with 850 white goose down excels as a backcountry mid-layer or standalone jacket in cool, dry conditions.
I was most impressed with the mid-layer's warmth-to-weight ratio, along with its durability and how windproof it is. The thing is is LIGHT but super warm. It feels like it weighs almost nothing at all and you can really feel the warmth it provides. It's also very easy to fold up and put in your pack as it doesn't take up much space at all due to its lightweight design. I used the mid layer when going out on a tour in the Little Cottonwood backcountry earlier this week and it held up perfectly, even with strong winds blowing at the top.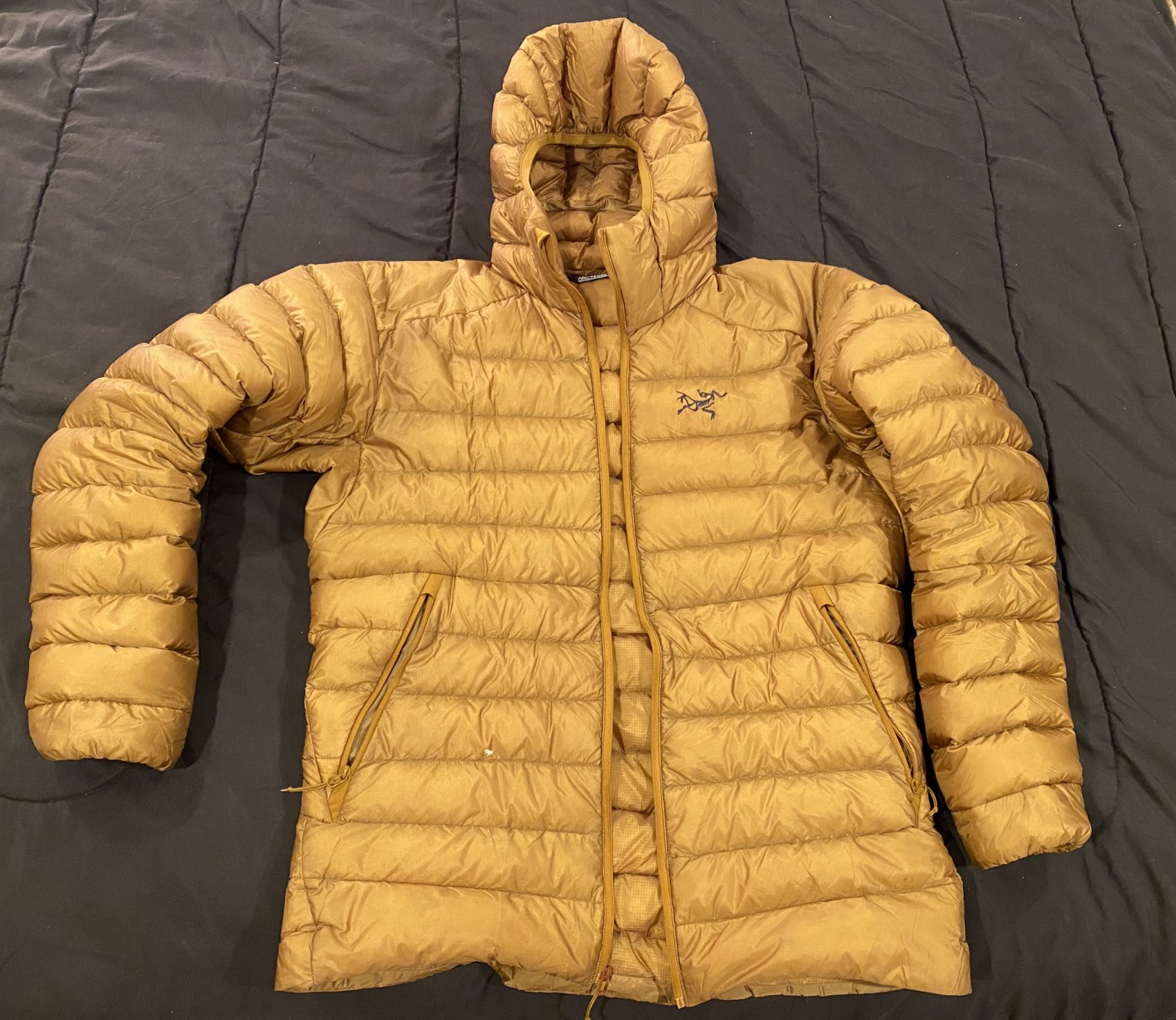 The equation of volume-to-fill with the Cerium LT Hoody is balanced to achieved maximum warmth, and I could notice this on a brisk Utah morning skiing the high alpine. I really dig that the Arc'teryx filled the Hoody with 850 goose down, as down garments have greater heat efficiency and lighter total weights.
The Cerium LT Hoody uses Down Composite Mapping which is a construction that places down in the core of the garment and synthetic Coreloft insulation in areas that are prone to moisture, maximizing the benefits of both insulation materials. This system protects the down and targets its warmth toward the body's core and shoulders, where comfort is most valued.
The Cerium LT Hoody is cut slim for a low profile fit and it is as breathable as it is light, too. Often when I'm touring, I don't feel like I get enough airflow to my torso with my jacket on, and begin sweating a bit. The Arc'teryx hoody did a great job at keeping my torso ventilated as I was laboring up the hill, preventing excessive sweating.
The Arc'teyx Cerium LT Hoody goes for $379 retail and can be purchased here.
Arc'teryx is a Canadian outdoor high-end clothing and sporting goods company founded in North Vancouver, British Columbia, in 1989. The name and logo of Arc'teryx refer to the Archaeopteryx, among the earliest known birds. The company has a collection of versatile products that showcase their principles of design and commitment to creating high performance, hard wearing and reliable solutions.