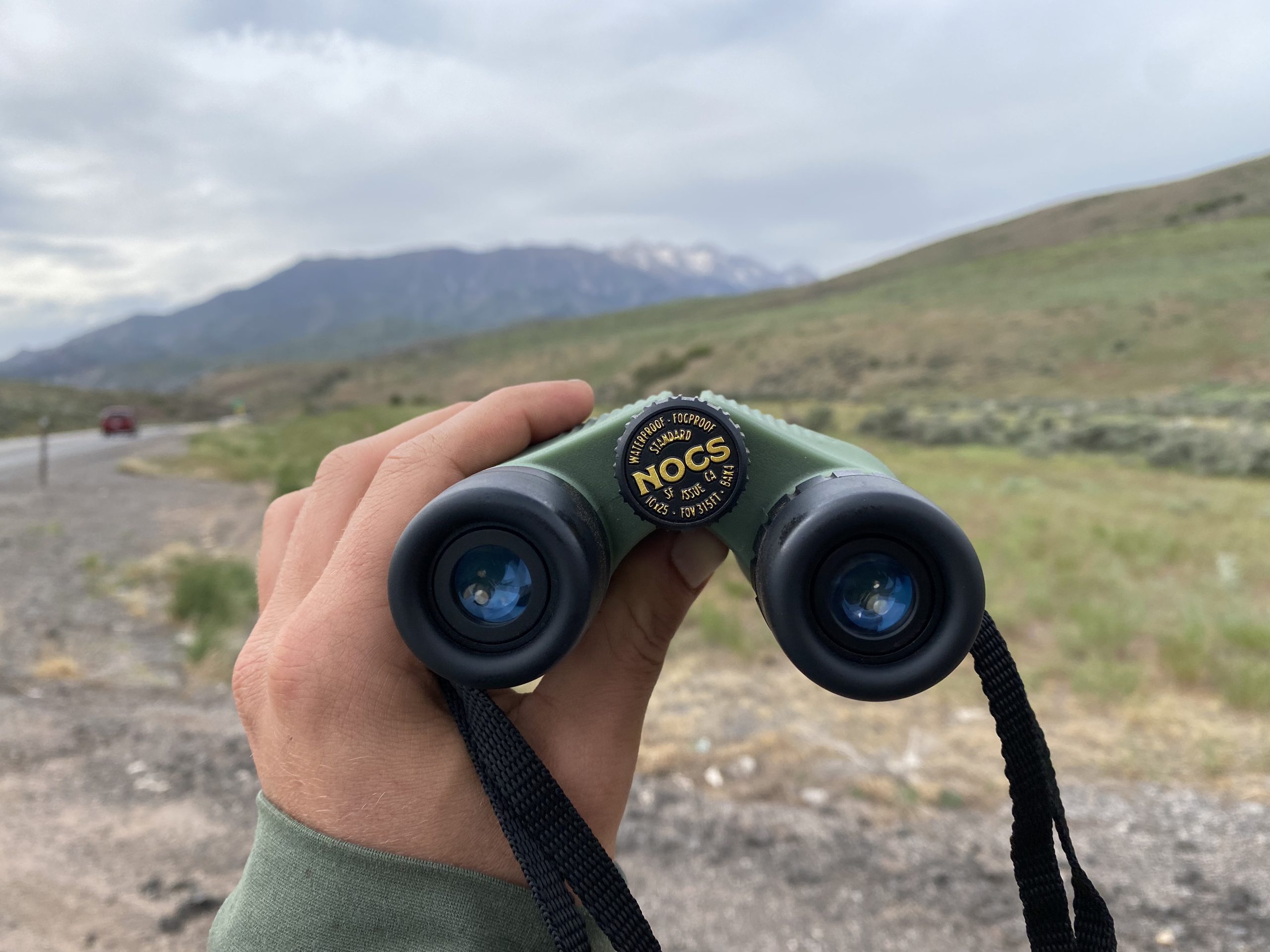 Waterproof, fog proof, light, compact, durable—the Noc Provisions Standard Issue Binoculars 10×25 were born for adventure. Noc Provisions sources Swiss optical engineering technology for the Standard Issue Binoculars aka 'Nocs,' such as its authentic Bak4 Prisms and Fully Multi-Coated lenses, which provide a bright, wide field of view wherever you go.
I was looking for a pair of binoculars I could take ski touring with me this spring for scoping backcountry lines and decided to test out the Nocs 10×25. I believe it was the best decision I could've made in this regard.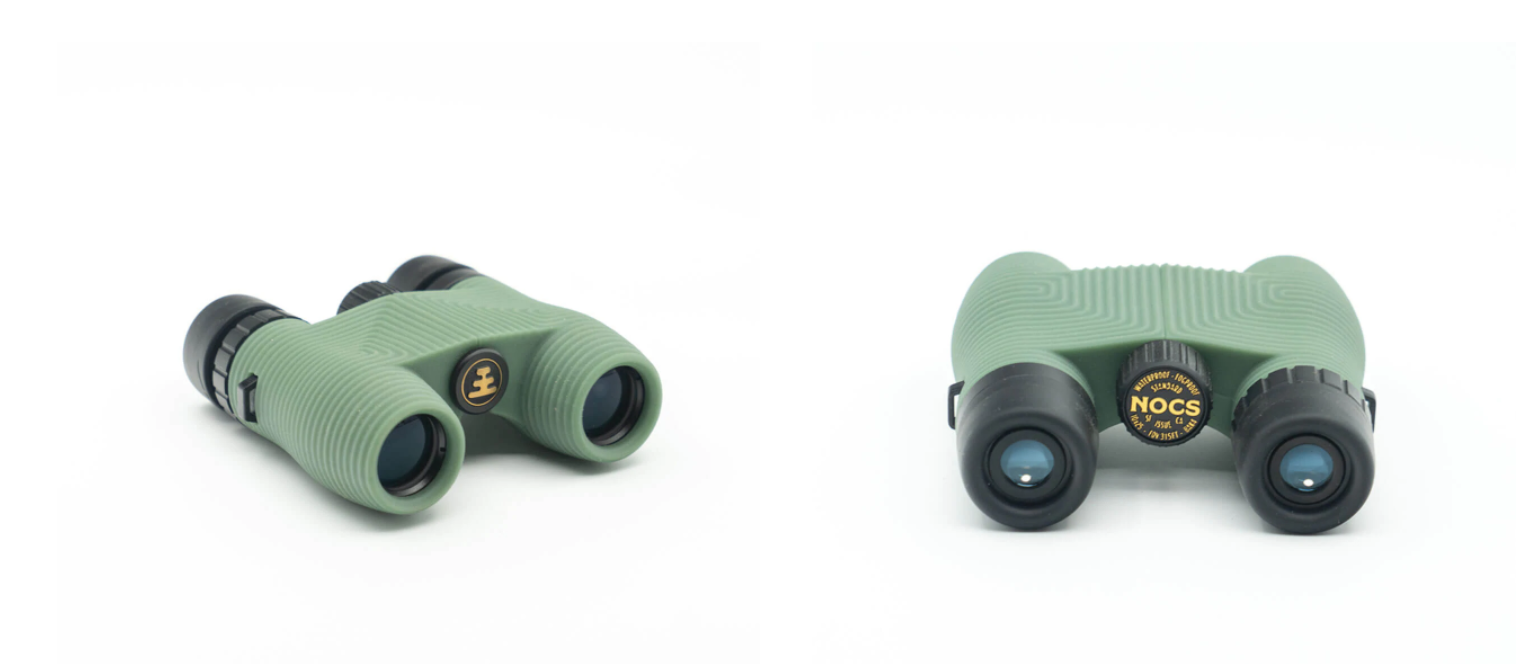 The Nocs are extremely waterproof; they're submersible for 30 minutes in up to three feet of water—perfect for any wet, wild, or snowy adventure. I don't ever have to worry about them becoming damp or wet. With a medical-grade O-ring assembly, and injected with inert nitrogen gas, these binoculars will never fog up in the field, guaranteed.
Each Nocs binoculars has 6 pieces of glass in both cylinders, each piece layered in anti-reflective coating with a low refractory index. Each surface is coated with multiple layers, for a crisp, bright image, and color clarity to the edge of the field of view.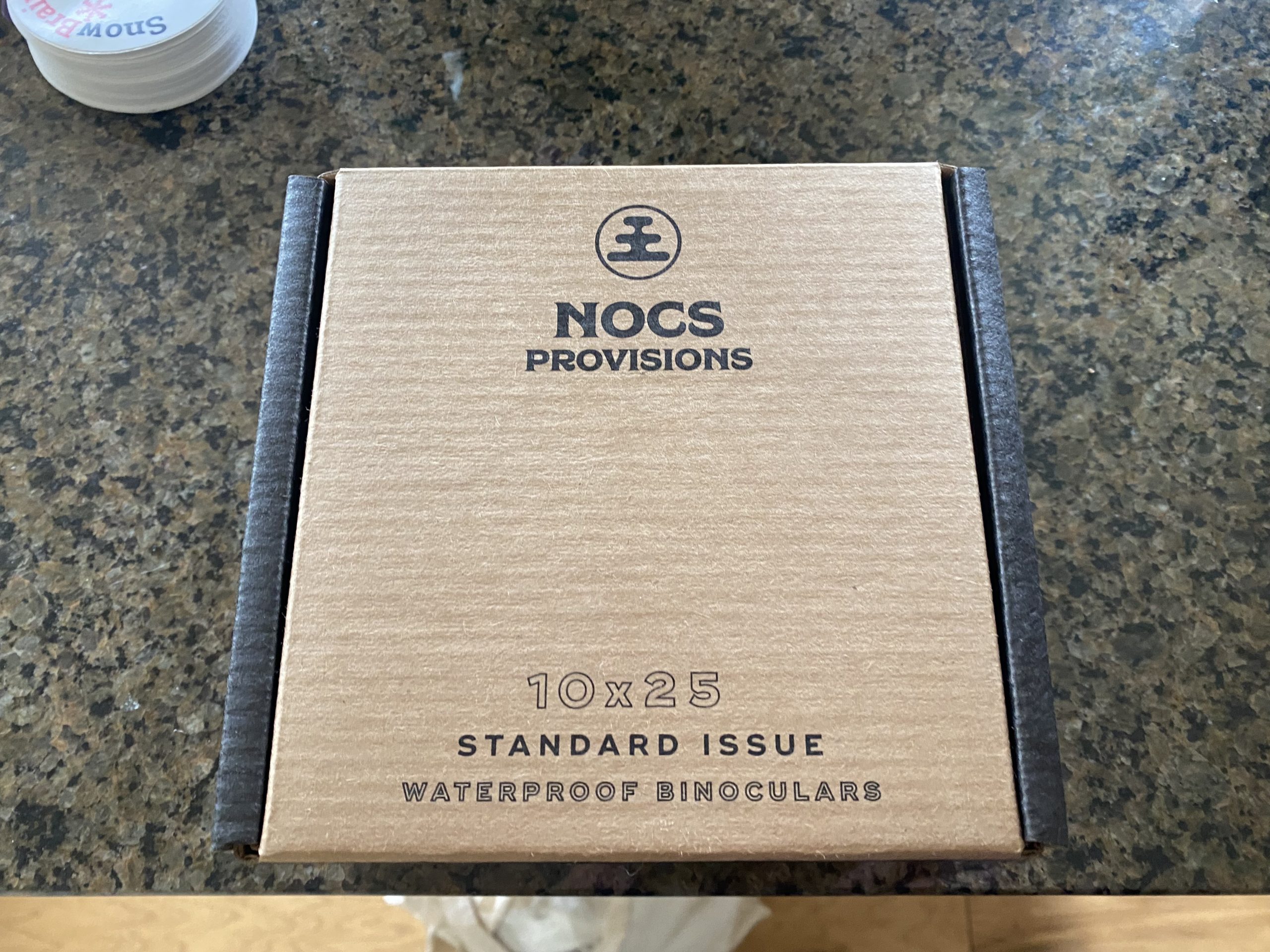 It's true, the patented ridges on the product look nice, fit well in small and large hands alike, and provide plenty of grip—it also doubles to protect the optics from impact by dissipating impact force. 
The Nocs were built to make snapping a photo with your smartphone easy. Like a 400mm (or 500mm with 10x) camera lens for your phone—ready to capture the detail of the moment. Just line it up, and pick up our Photo Rig smartphone adapter for dialing in your photos and shooting video.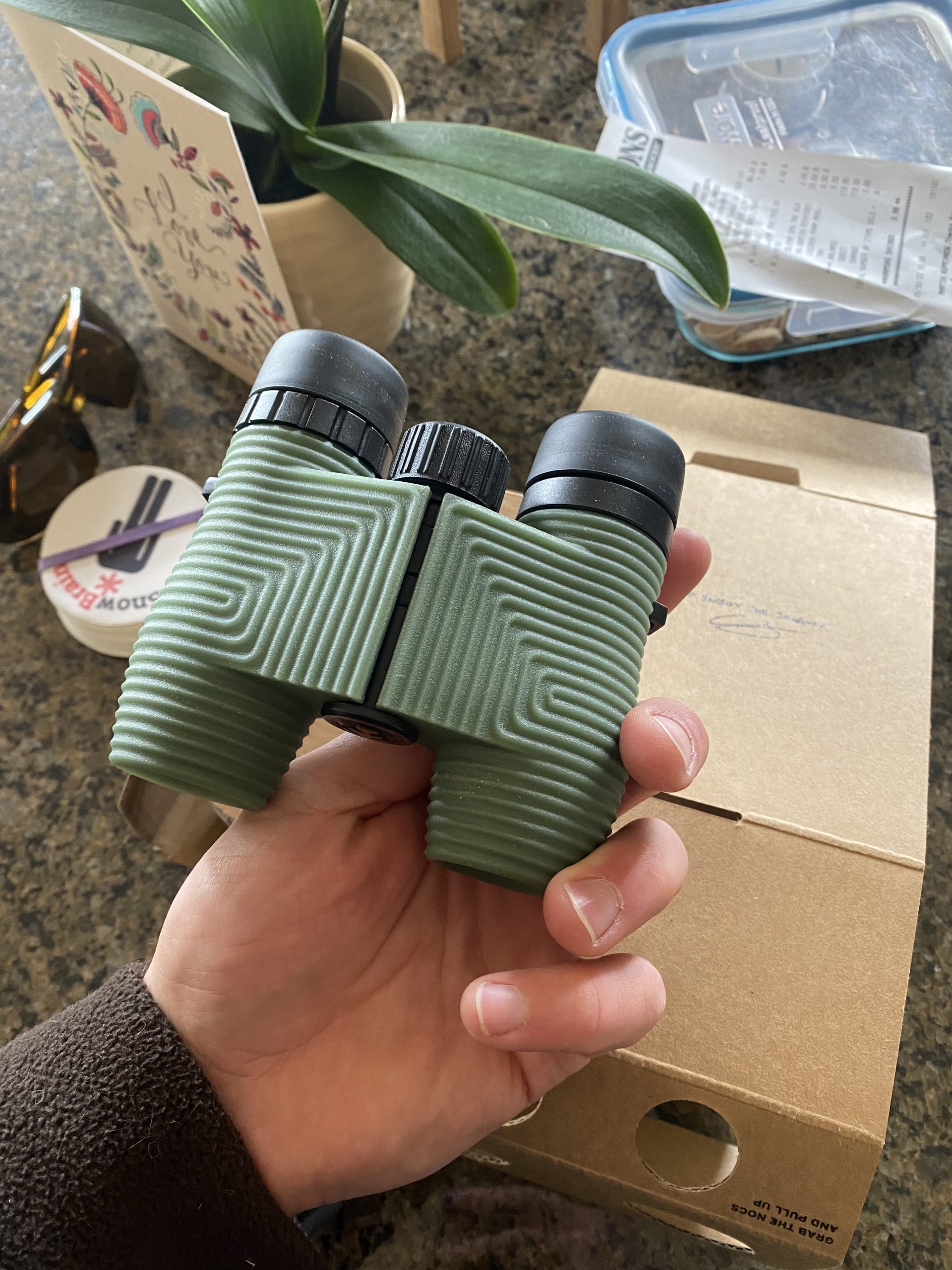 The other day I was looking at Mt. Nebo in Utah's Wasatch Range with my Nocs and was able to see which faraway ski descents went and which were totally unskiable. It was a major help in determining my route. I would recommend these binoculars to anybody looking for a pair. But if for some reason you don't like them or maybe they're not your fit, Noc Provisions will issue a refund and pay for return shipping as part of its customer satisfaction guarantee policy.
To any mountain adventurer or outdoor traveler looking for a pair of binoculars that can withstand tough journeys through rugged terrain or inclement weather, the Nocs should definitely be considered.