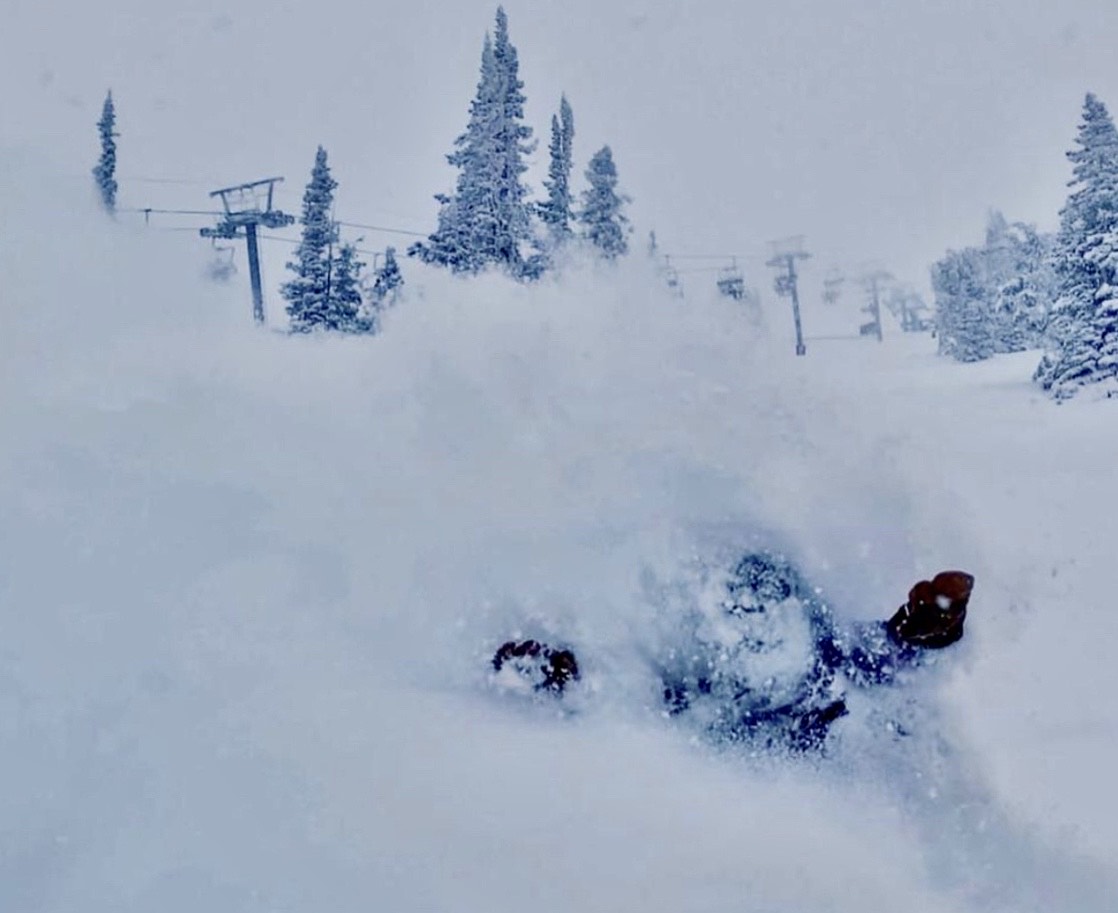 Brought to you by Grand Targhee Resort
Report from December 16, 2021
The amp is turned up to 11 at Targhee in the Tetons!
Like a whacky uncle who turns up to stir it up over the holidays, a get-rowdy storm cell has plopped a total of 38 deep inches on the home of 'the Vibe' and it's still stacking up…
Your favorite mountain on the Teton's west side, Grand Targhee Resort has powdered its faces for what's going to be a  holiday party to remember. From one end of Targhee to the other, skiing and snowboarding is cold, deep, and fun.
Word to the wise, hidden obstructions are not entirely unheard of but make no mistake, the light is 'green' to get stoked about the feet-plus that have fallen on Targhee so far. When hoots are heard across the mountain like birdcalls and Lifties are hugging the skiing public like long-lost relatives; you know it's on.
Sacajawea Chairlift is slated to spin this Saturday–which will make Grand Targhee Resort 100% open.
Welcome home, Friends.
Snow Numbers
5-Day Forecast