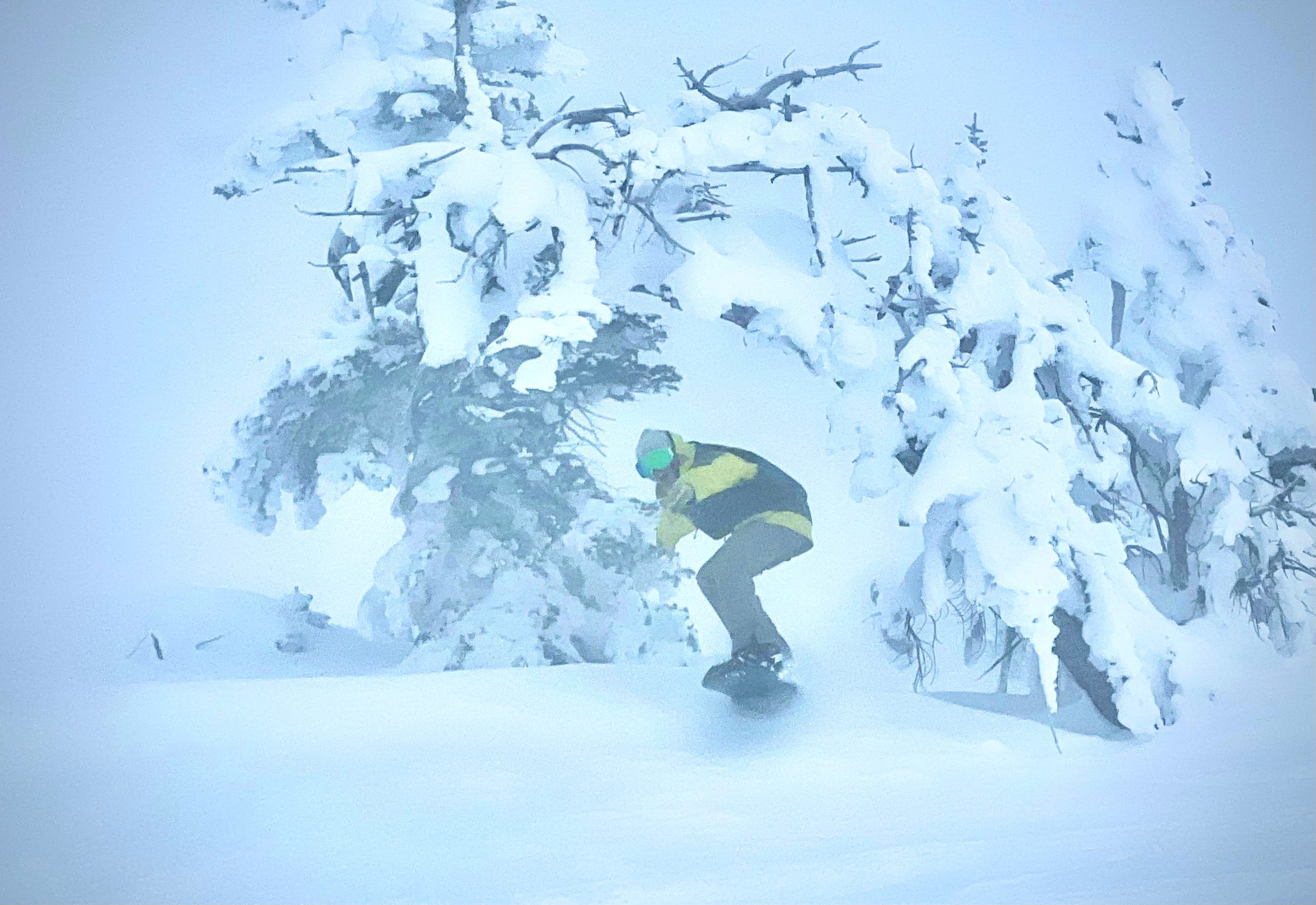 Report from Dec.14 thru 16, 2022
Conditions at Grand Targhee have been a bit like the inside of a salt shaker–in a freezer.
It's not nuking, or even snowing all that hard, but it hasn't stopped. And more than a handful of happy inches have stacked up beautifully at The 'Ghee.
We'd better clarify quickly, to write of "beauty" by no means implies that the majestic Teton panorama has been out over Grand Targhee Resort. It hasn't. In fact, we've barely seen the sun.
And frankly, to us, that is a good thing. Cloud POW has been treating The Ghee very well.
Advice fired from the hip: aim for the glades of Grand Targhee.
Fresh-fall and wind accumulation have plumped-up delightful, snaky lines among the trunks.
And when completely immersed in a cloud, a few trees here and there make for handy viz markers on the fast track down.
Look for a brief gap in Grand Targhee's cloud POW spell to begin over the next couple of days.
And following that, our local Snow-Shaman indicate the Tetons should be seeing a repeat of this recent weather.
Would be stoked to see you out there, Friends!
Snow Numbers

5-Day Outlook

Gallery
Empty slopes, a sleepy plaza, and Bison-Santa make for happy holidays indeed.