Brought to you by Grand Targhee Resort
Get set to see big changes at Grand Targhee.
Ranked among the West's Top 30 resorts by SKI Magazine, the classically vibe-tastic Targhee is hard at work on a 'honey do' list of $20 million proportion.
Upgrades include new (and much needed) employee housing, a sprawling mountain ops facility, lodge renovations, a well-timed carpark expansion, equipment purchases, and the addition of a new chairlift tantalizingly aimed up Peaked Mountain.
Work on the housing and mountain ops projects began winter '20/21; a jump start that Targhee intends to equate to a partial wrap-up of housing as early as June and a maintenance shop that's ready to rock by October.  Additionally, work crews have already begun renovating Teewinot Lodge, and the initial installation phase of the new Peaked Chairlift-plus-terrain isn't far behind. (That project has a slated completion period of winter '22/23.) But the 'Ghee faithful can anticipate extra room for vehicles ahead of that. Targhee has announced that a new south-expanded parking area will be ready to receive 32% more skiers, snowboarders, and Sprinter Vans by the next winter.
Housing Specs:
Grand Targhee and a partner have purchased three acres in Driggs, ID. There will be sixteen employee housing units, each boasting six bedrooms, individual walk-in closet space, and a private bath. The resort is pleased with the location of these units as it offers convenient access to shuttle stops and town amenities. Of the total units underway, eight are scheduled for completion by June '21, and the remainder to be ready by August.
Mountain Specs:
When complete, the new Mountain Operations facility will be over 13,000 square feet of work bays, offices, a 10,000lbs overhead crane, a 5,000lbs jib crane, plus maintenance lifts for cat, bus, or auto. There will be an oil, water, and contaminants separator with a washing station that will use recycled water to clean vehicles. Also on the docket is a state-of-the-art oil, fluid, and fuel station. It's all the bells and whistles a mountain worker may need, replete with LED lighting, hydronic heating, and an exhaust containment system to filter airborne grit for clean air when machine work gets heavy.
As for Peak Chairlift, the resort will begin installing a Doppelmayr D-Line detachable six-passenger chair lift with the setting of foundations alongside power supply/communications trenching this summer. It's a $1 million first step, grooming the way for raising of towers and terminals by summer '22, along with the necessary terrain development to make ready for public access 600 additional intermediate-to-advanced acres and all by winter '22/23.
Once spinning, Peaked Lift will transport up to 2,000 people per hour and gain 1,815 vertical feet in a speedy five minutes. A heavier, six-passenger carrier is the seat of choice as the added weight lift will improve the ability to operate in windy conditions. And the chair will have its own maintenance bay where 100% of the seats can be stored at night, sparing them from rime ice while enabling improved maintenance.
New carriers will also be added to the Sacajawea Lift over the '22 summer, bringing uphill capacity to 2,000 guests per hour.
And save that PTO because Targhee's cats will prowl for skiing for the last time during the upcoming '21/22 winter (and may it be a powder-fat swan song at that!)
Lodge Specs:
Lastly but not leastly, the remodel of Teewinot Lodge lobby and rooms promises to spruce up the spot where a shredder rests their tired head. Phase one targets the replacement of all the windows, mattresses, and drapes. Phase two will continue next fall, with a wing by wing overhaul of furniture, bathrooms, soundproofing, carpeting, and heating/air conditioning units.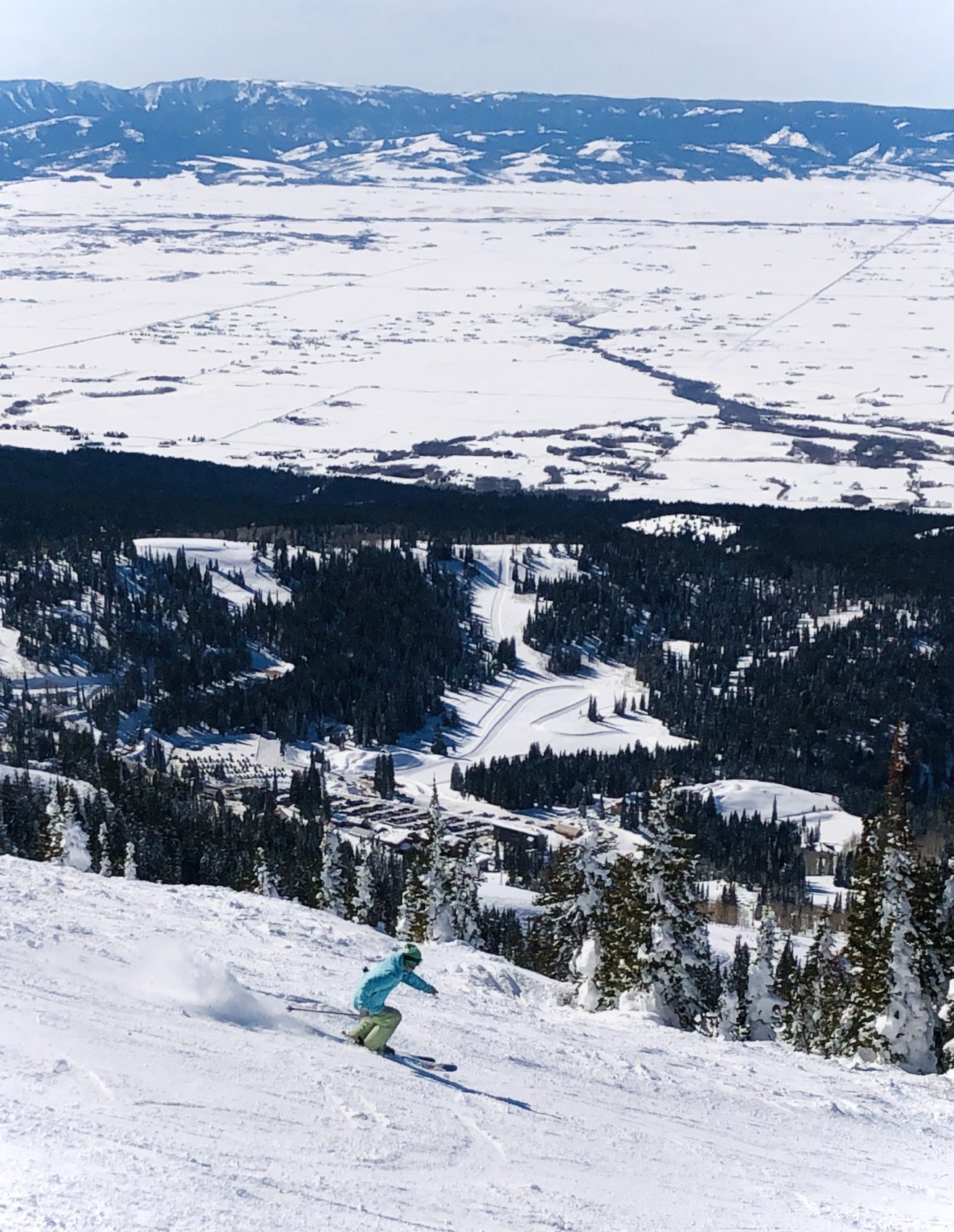 Targhee intends to see the whole package complete and ready for guests just as the snow starts falling and the resort's brand new chairlift starts spinning, winter '22/23.
Receiving an average of over 500 inches of snow annually, Grand Targhee has long––and rightly––been bright on the powder radar. The above projects and improvements are the next chapter for a unique scene-meets-culture coined the Targhee Vibe. And that community-turned-culture has persevered the passage of time, let alone the challenges and operational changes due to COVID. Skier visits are well-past record levels, the population of season pass holders is definitely thriving, and the resort's participation in Mountain Collective has opened new avenues to a larger snow community.
Grand Targhee spokespersons attribute the resort's recently announced enhancements, as well as sustained success, to the efforts of many dedicated employees and the fortunate support of Targhee's guests and partners––long may the Vibe maintain.