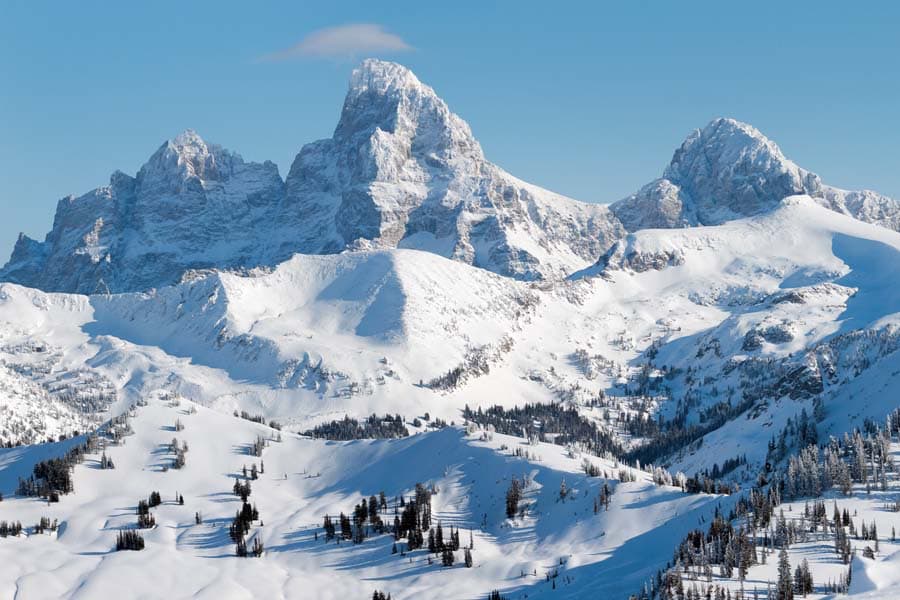 Brought to you by Grand Targhee Resort
Grand Targhee Resort, WY plans to open the Shoshone and Dreamcatcher lifts plus the Papoose conveyor today, November 20, 2020, at 9:00 am. Early season conditions do exist; please ski and ride with caution. Teton Vista Traverse will be the only beginner terrain open from the top of Dreamcatcher. All south-facing trails are not recommended for skiers or riders. Shoshone will offer the best access for beginner skiers and snowboarders.
Advance lift ticket purchase is required for all Full Day Adult, Junior, and Senior, lift tickets. Lift ticket pricing will be adjusted based on the number of lifts open. E-tickets purchased in advance will be refunded the difference at the time of pickup at the ticket window on site. E-ticket holders must present a photo ID and the last four digits of the credit card used to purchase the tickets; tickets will not be issued without this verification.
To purchase a lift ticket using a military ID, Club Card, 5th or 6th Grade Passport, 50% off Mountain Collective, or Friends and Family discount, please come to the ticket window and provide the proper documents or passes when purchasing. Shoshone (lower mountain only), 5 & Under Child, Nordic (including Fat Bike/Snowshoe), Adaptive, and Half Day lift tickets may be purchased at the ticket window.
Resort accommodations open today at 4:00 pm, the Trap Bar and Grill will be open for dinner from 4:00 pm – 8:00 pm, and the General Store is open from 12:00 pm – 8:00 pm. The Branding Iron and Wild Bills will open for the season on Friday. The all-new taco truck will make its debut on Saturday from 11:00 am – 3:00 pm.  The Branding Iron will be serving their traditional Thanksgiving Dinner on Thursday, November 26; reservations are required.
Bobcats & Big Cats – Session I – will commence on Sunday, November 22, 2020.
Download the resort's app, where you'll have up to date information, including push notifications, lift and grooming status, snow totals, and more. Or text GTRPOWDER to 64600 for power alerts or GTROPS to 64600 for lift and parking alerts.
Be in the know before you go this year. Become familiar with the resort's operating plan around COVID-19. Be prepared for a winter experience, limit your time indoors, and be kind to your fellow skiers and riders.
Grand Targhee Resort passholders may ride the local shuttle for free by presenting their 2020/21 pass to the driver. Shuttle service will continue to service Victor with stops at Teton Valley Resort, W. Dogwood Street, and the Victor Depot. Non-passholders may ride the shuttle for $2 per ride. Details and shuttle schedule can be found at GrandTarghee.com.