A Yosemite, CA local completed a lifelong dream on Sunday when he skied down the steep backside of Half Dome in Yosemite National Park all the way to the valley floor, making history as he went.
Jason Torlano, 45, has had the idea for forty years, and has been trying to achieve it for the last three. This year, following hours of studying the best routes, including a flyby last week, his fourth attempt was successful, reports The Sacramento Bee.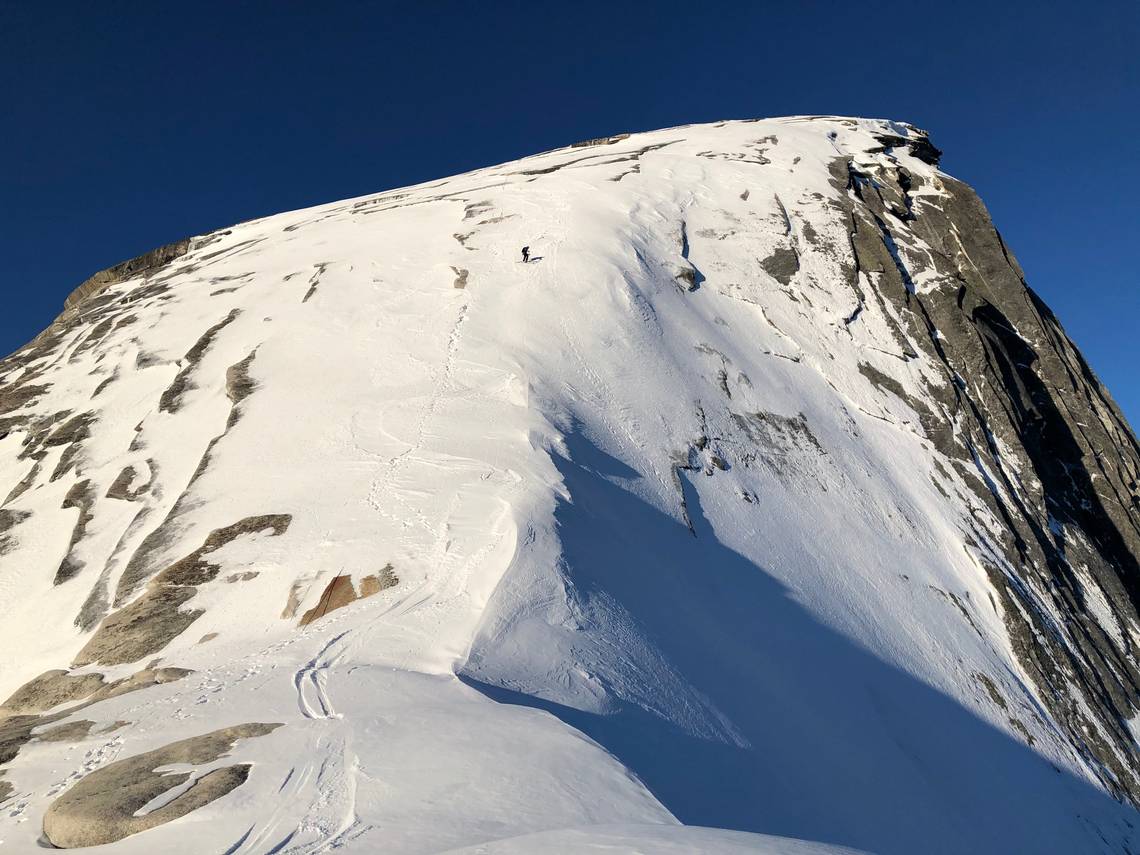 Half Dome is a granite dome at the eastern end of Yosemite Valley in Yosemite National Park, California, named for its distinct shape. One side is a sheer face while the other three sides are smooth and round, making it appear like a dome cut in half. The granite crest rises more than 4,737 ft above the valley floor.
The route down is not for the faint of heart – the gentlest slope is a 45-to-60-degree granite wall. For those hiking up in summer, a cable system is in place to haul yourself up. It's steep and exposed, and rarely has enough snow on it to dig an edge in.
Shortly after 6 am on Sunday morning, Torlano and his buddy Zach Milligan dropped in and began their descent. Their ski descent to Mirror Lake in Yosemite Valley took five hours, and included a couple of sections of rappelling where snow coverage wasn't deep enough. Pretty much the entire route down was a 'no-fall zone', where deviating a foot either way from the route would result in falling thousands of feet to their deaths.
In March 2000, snowboarder Jim Zellers rode the line to make the first un-roped solo descent, but did not continue to the Valley floor.