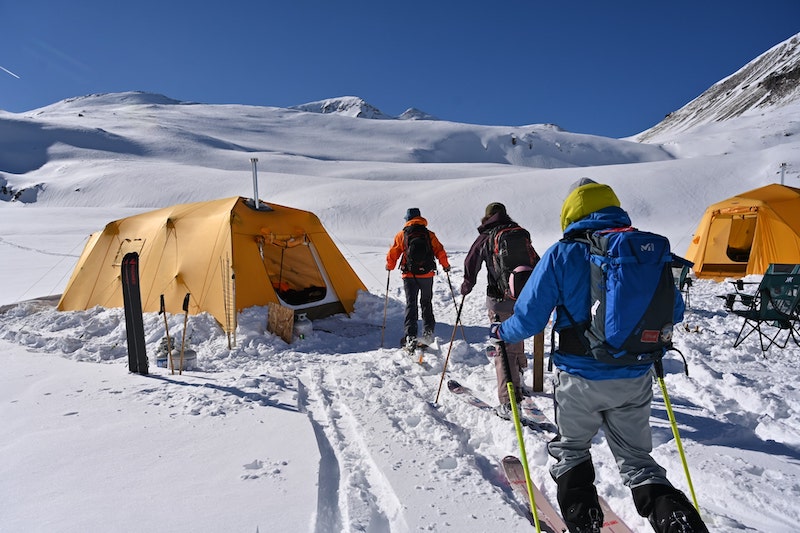 Bridal Veil Backcountry Ski Camp will soon begin offering clients heated tents and catered meals at a base camp above Telluride Ski Resort at around 12,500 feet. Enjoy three days of backcountry riding and two cozy nights in their heated tents. Bridal Veil is hosted by the Mountain Trips organization, which hosts trips across the globe. Trips in the Bridal Veil basin will operate from February 18th through April 2nd.
The company website says this about the expected experience level of their clients. "These trips are for the experienced backcountry skier or rider who is considering an Alaska Range Ski Camp trip, skiing Denali, heading to Chamonix, or has any other expedition-oriented goals."
There is a variety of terrain that can be accessed from the Bridal Veil Basin. A short skin can access Columbine Lake out of the basin, offering fantastic views toward Red Mountain Pass. There are plenty of options to ski in the Bear Creek zone. La Junta Basin can be accessed from the base camp.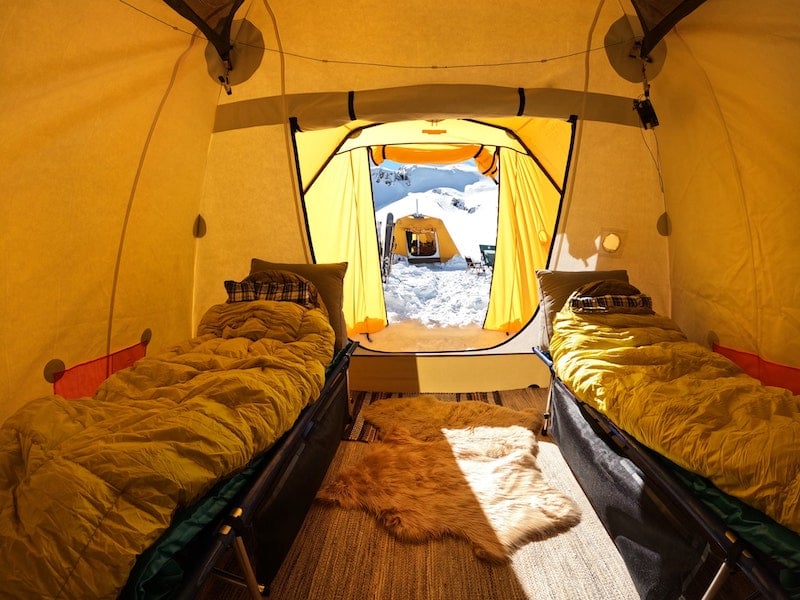 The itinerary is as follows: 
Day 1: Arrive in Telluride and check gear with your new team. Ski out the gate from Telluride Ski Resort and traverse to base camp in Upper Bridal Veil Basin, weather and conditions permitting. Arrive at camp, settle in, and enjoy a hot dinner.
Day 2: Ski some fantastic and varied terrain accessible from Bridal Veil Basin, beginning your tour at 12,500 feet.
Day 3: Ski out of the base camp through Bear Creek or Bridal Veil Basin, weather and conditions permitting.
Gear like skis, skins, boots, airbag packs, and more can all be rented through Bridal Veil. Prices range from $925 to $2,748, depending on the guest-to-guide ratio. This price does not include a lift ticket to Telluride, which is how you access the backcountry gate.
Check out Bridal Veil if you want to get some gnarly backcountry turns in.