You probably know how hard it is to get a permit for Mt Whitney, CA, especially during the summer months. There is a lottery and you must apply six months before your trip. However, with so many months in advance, you can't predict whether there will be thunderstorms, wildfires, or even an early snowstorm. 
That said, September and October are great times for scaling the mountains in California – it is still mostly dry, sunny, and warm. As a bonus, aspen leaves are turning yellow and orange, and you can enjoy the fall colors season at higher elevations.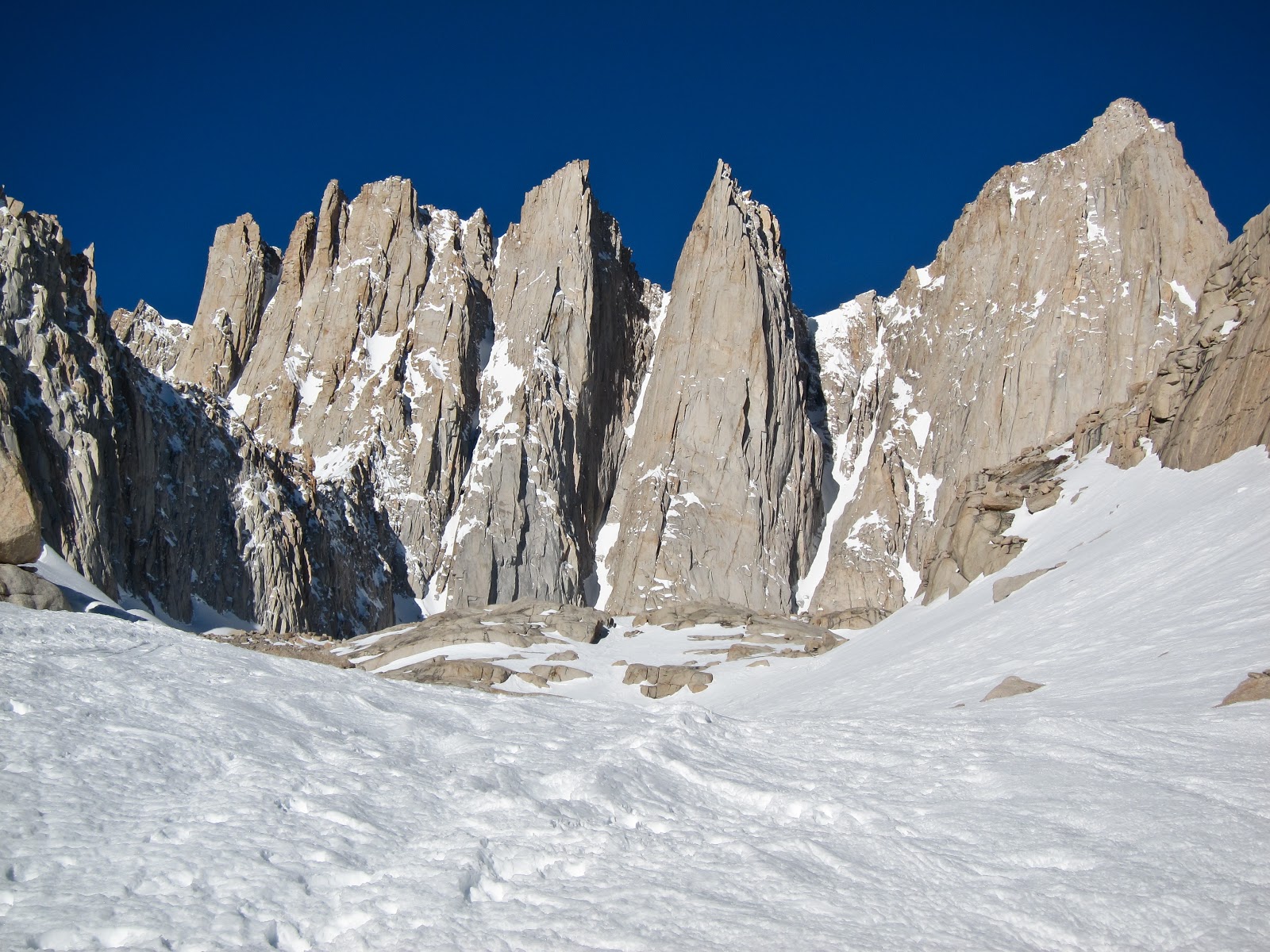 We planned our usual backpacking trip to the Sierra in September and started looking into recreation.gov for permits. I was surprised to see availability for Whitney. We then started checking the recreation page as we wanted an overnight trip permit, which is harder to get. Almost every day, you could see a few available permits. Our impression –  there is a chance someone will cancel permits.
So, if you really want that permit keep checking the recreation.gov page often, and you'll get it. We found ours at 3 am for the closest Friday and immediately booked. Mt Whitney Facebook group is another way to get a permit, as sometimes teams have a spot or two they want to share.
Some Mount Whitney facts:
Before 2019, according to La Jolla Light, the youngest person to climb Mt Whitney was 5-year-old Fletcher Flynn, who climbed with his father in 2017. Since then, the youngest seems to be twins Matthew and Arabella Adams.
The oldest person to climb is Hulda Crooks. She summited Whitney 23 times; the last one was when she was 91. She is also known as Grandma Whitney, and Crooks Peak is named in her honor.
The fastest known time depends on the route – Mountain Whitney trail (easiest) or Mountaineer's route. For the easiest route from the Whitney portal the fastest time for men is 3h20 m (Vernon Morris), and for women, 4h54 m (Helen Mino Faukner), according to FastestKnownTime. 
14,505 ft Mt Whitney is the highest point in the CONUS, so altitude sickness is no joke. That is why it's better to acclimatize before your summit day. Do a few high-elevation hikes before your trip if you can (we frequently hike Mt Rose, for example.)
It's better if you can go for an overnight trip just before your summit – there are many great trails close to Whitney portal like Big Pine (by the way, another "hard to get" permit, especially north fork) or Bishop areas.
The road from Bishop is a gem during the fall season – there are aspen trees turning yellow to orange on both sides of the road. It goes all the way to Sabrina lake, passing Aspendell – both are must stop destinations for fall colors photographers, and now is prime time.
This time we went on the Bishop pass trail – it starts at South lake and passes Long, Saddlerock lakes, etc. We pitched our tent at Long lake (~10,700 ft) and went for a hike to Bishop Pass, which is ~12,000 ft.
After the day at Bishop Pass trail, we headed down, went to Whitney portal, and hiked up to ~ 12,000 feet. There are a few options for overnight camping, but the main ones are Outpost Camp (~10,500 ft) and Trail Camp (~12,000 ft). Both options have some downsides—you have a longer hike from Outpost camp—but that area, sitting in the valley near Lone Pine Creek, is a bit less crowded than the high camp. The Trail Camp is closer to the switchback section but very crowded, especially during the weekend. It is an open space, which can be very windy. The Trail Camp pond has a bit of murky water, so you may want to use a stream or creek to fill up.
On our summit day, we left the tent after sunrise and were at the top before noon. The weather was nice and sunny, with minimal wind. The trail is in great shape now, with no ice except for a few small patches.
There are a few beautiful lakes near the trail – Lone Pine, Mirror Lake, and Consultation Lake. So, check them out.
If you're thinking of hiking in October – watch out for the weather. There could be snow showers next weekend.
Tell us how often you climb Mt. Whitney. Which route and what is your time?
Happy trails!