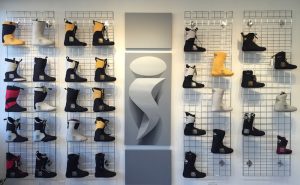 Two factors to optimize sports performance are comfort and good quality equipment. For water and snow athletes, boots are incredibly important to consider when choosing said equipment. Unfortunately, it isn't always easy to find the perfect boot for you. Luckily, Intuition Liners can give any boot a comfortable, durable fit. However, there are certain things to know when searching for your perfect fit with Intuition Liners.
The first step to achieving your flawless fit is to discover what volume liner fits best by finding your shell fit. First, remove the stock liner and place your foot in your bare boot shell. Simply start by flexing your shin forward while standing in your boot. While you flex your foot forward, measure the empty room in the back of your boot by using your fingers for reference. Depending on how many fingers fit behind your flexed leg will determine what volume you should order for your liner. Intuition recommends that if 1.25 fingers or less fit behind your leg, the low volume (thinnest) is the volume for you. If you can fit 2 fingers, the medium volume is ideal, and if you can fit any more than 2 fingers, the high volume is the best for you. Within each volume option, there are various liners to choose from.
Next, flex must be determined. Intuition offers three different flex variations: soft, medium, and stiff flex. Flex isn't as easily measurable as volume though, as it is determined by the athlete's interpretation of their ability or the stiffness of their shell. First, a soft flex allows for easier movement within the boot. It is typically more popular among beginner and freestyle athletes. Next, medium flex is typically geared towards intermediate athletes. The flex provides more responsiveness than the soft flex, which allows for faster speeds and more precise turns. Finally, a stiffer flex is ideal for advanced athletes longing for the most responsive fit. Additionally, a stiffer fit is denser and is typically more durable and responsive, which is a better option for more avid athletes. Overall, the flex of your Intuition Liners is up to your preference and ability.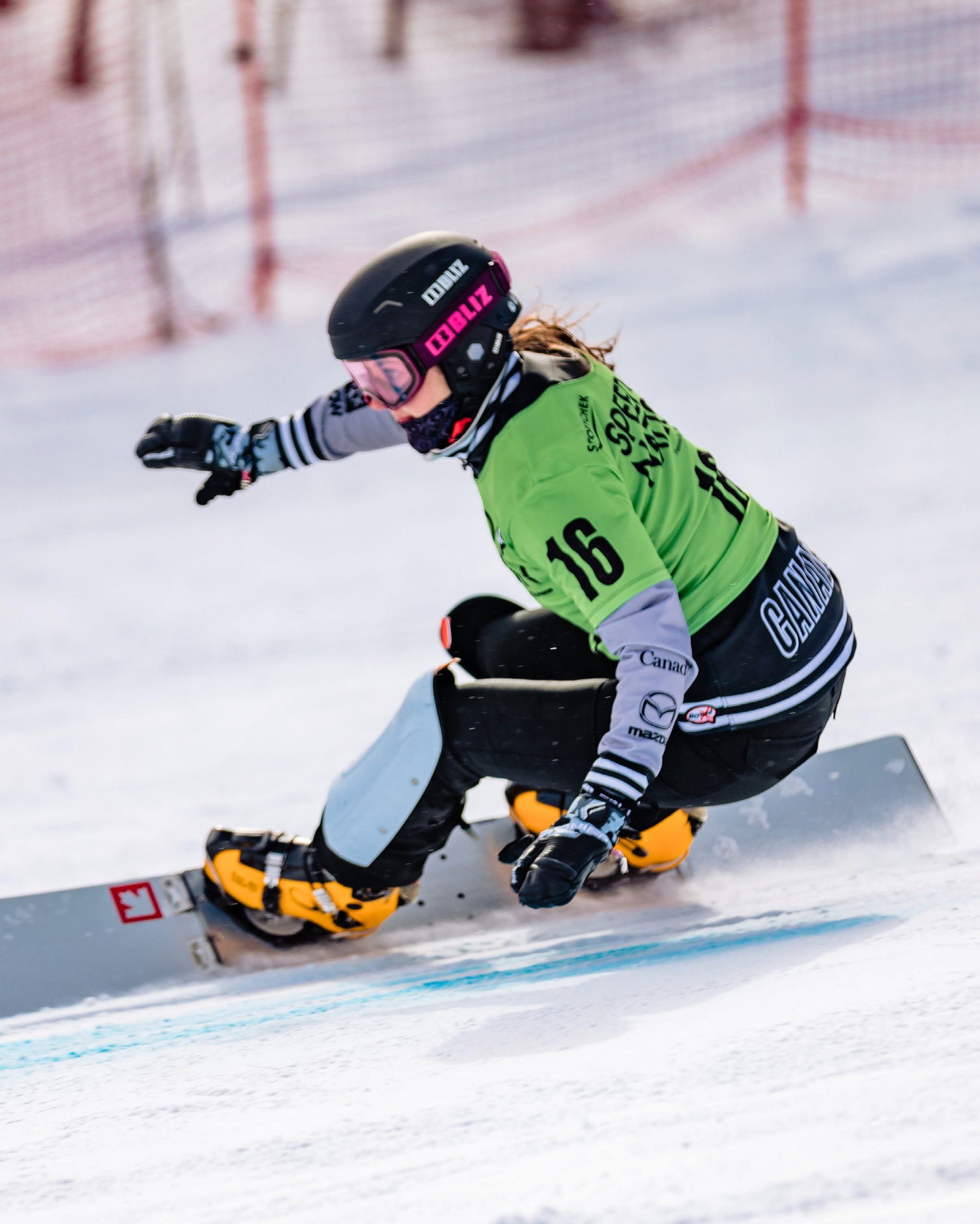 In addition to the personalization that already comes with Intuition Liners, orthotics and footbeds can be used with the liners. If you are intending to use footbeds or orthotics, Intuition suggests choosing a liner that allows for extra room at the bottom of your boot. Also, specific liners such as Dreamliner, Pro Tongue, Pro Wrap, Logan, Tour Mod, Plug Race, Low Volume Pro Tour, and Tour Wrap are recommended for athletes with high-instepped or wide feet.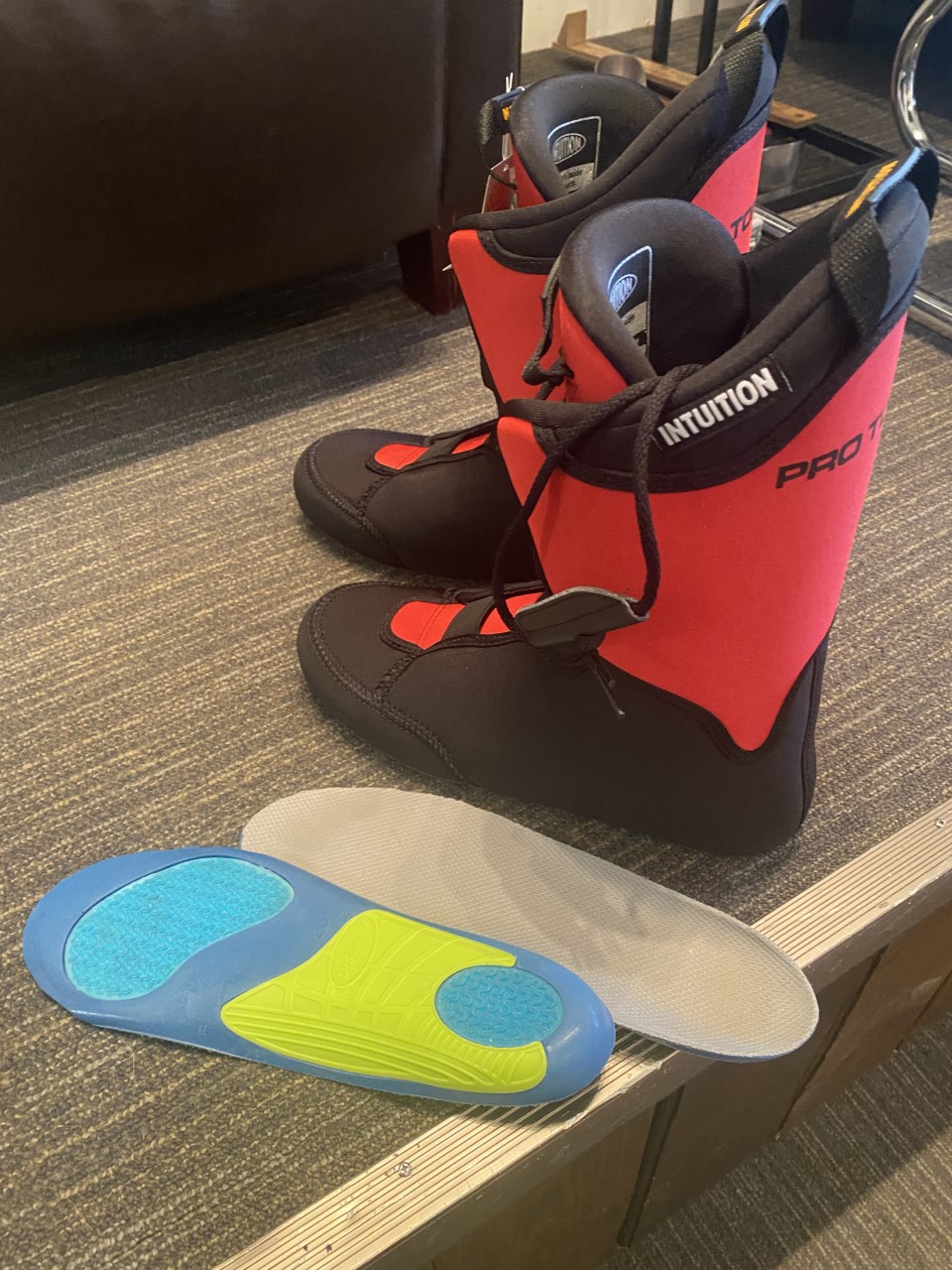 Finally, when you achieve your perfect fit with Intuition Liners, it's important to mold the liner if you have pressure points. Depending on what your preference is, a more aggressive athlete should consider getting their liner molded professionally for a more stiff, precise flex. Otherwise, Intuition provides an in-depth tutorial on how to mold your liner with at-home ingredients. This tutorial consists of heating rice in a stocking and placing it in your boot. After that, you must step in your boot and flex it to achieve a natural mold in your liner.
With all the factors to take into consideration, it can feel overwhelming. Luckily, Intuition has created a form that considers all your preferences to tell you exactly what liner is best for you.