As many of us eagerly await the opening of our favorite ski resorts, it is essential to remember that skiing is not a risk-free sport. Thanksgiving is just around the corner, and for many, this marks the beginning of the ski season. However, no-one wants to spend their Thanksgiving holidays in the emergency room instead of cooking turkey and enjoying time with loved ones. So it is important to remember that at this time of year the snow coverage is often thin, and typically few runs will be open. Additionally, certain areas, like Lake Tahoe ski resorts, are very popular with second homeowners and day-trippers and can become extremely crowded.
Unfortunately, the recent storm did not bring much snowfall to the Tahoe ski areas. While there was enough snow to make the hills look white, it was not enough to cover the rocks and bushes. As of November 14, 2023, only two resorts are open in California and Nevada: Mammoth Mountain and Mount Rose Ski Tahoe. This means more crowds gathering on limited terrain. 
I attended opening day at Mount Rose and planned to write a conditions report, but an article from Powder about Mount Rose opening day caught my attention and made me decide to write this post instead, specifically after the following part of the article:
"A grumpy old man expressed his displeasure about the crowd to me at one point:

"I'm going home. They're putting everybody on one trail. What do you think happens when you combine FIS skiers and beginners? Blah."

He actually said "blah" out loud, believe it or not, and I gave him a response that he didn't seem to appreciate. "I'm having fun!", I said."
Above all else it made me think: skiing should be fun, so how can we make sure it is more fun? Resorts like Mount Rose do an amazing job to open early, but the fact is: there will be limited terrain and it will therefore be crowded. As a pass holders, we did not want to miss the Mount Rose opening day on November 10, 2023, and it was great to put our skis on and make a few turns. We had been waiting for this moment since Mammoth closed in early August.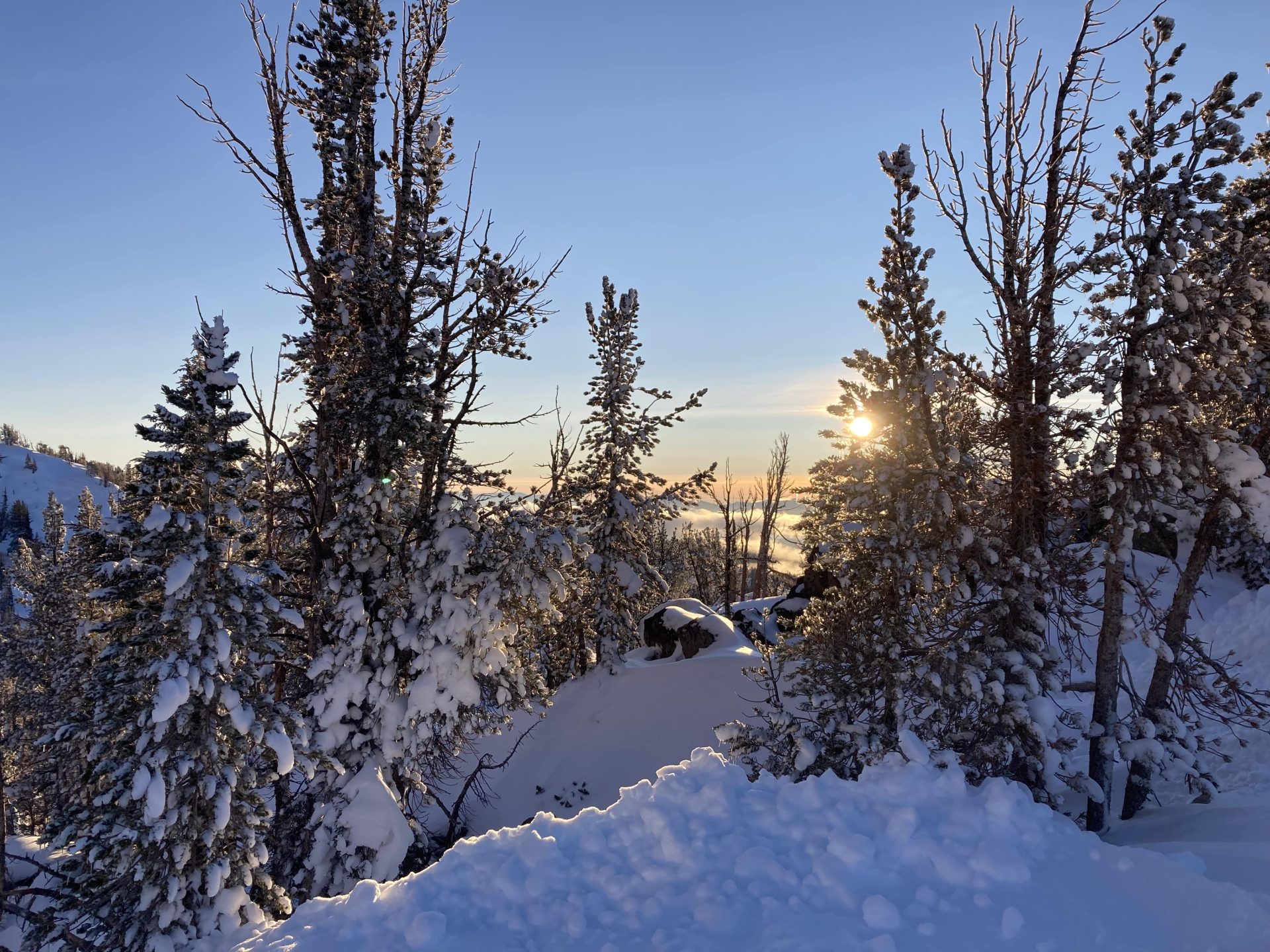 Let's be realistic: the mountain operations team did a fantastic job making snow, but terrain was very limited. Mount Rose was able to open the Kit Carson Bowl and we got there after the opening bell, so we missed out the freshly groomed Kit Carson runs and dealt with crowds in the lift line and on the slope. In recent years, I have been spoiled by skiing off-piste on opening days, but last Friday, off-piste was not an option. It was incredible how many people were on that single slope on a regular Friday afternoon.
In some areas, the snow was already scraped off, especially on the steeper sections of Kit Carson. There were bumps here and there, and many people of varying skill levels were on the same slope. There was a father with a little child in his arms, there were teenagers from ski team  shooting down at breakneck speed. It certainly was hectic and crowded and at times felt unsafe. So how can we ensure that everyone has fun on the mountain and stays safe to enjoy their Thanksgiving Turkey?
Here are a few tips for safe early season skiing:
If you have small kids – rethink skiing on the crowded slope. Come later in the day, when the crowd dissipates, or skip skiing on the opening day at your resort and enjoy hiking or snowshoeing instead.

Avoid steeps and stay on more mellow runs if you're not an expert skier.

Always try to watch over your shoulder before making turns.

Always watch for small kids and beginners on the slope as they may make unexpected moves.

If you're a parent of a teenager or, more importantly, a parent of a teenager from a ski team – please remind them to be mindful of beginners.

If you're guys or gals from ski teams – don't just laugh over these tips – think that with reckless skiing, collisions are inevitable, even between the experts. And it can happen with you, your minor siblings, parents, or friend who doesn't ski well.

Always ski in control, no matter your ability.

Opening day is not your mid-season powder day: the snow cover will be thin and will likely be exactly the same the next day. No need for FOMO.

Always remember the skier's code: the skier below you has a right of way, even if they fall or make a sudden turn. It is your responsibility as uphill skier to avoid them.
Lastly, remember: it is a long season, the last thing you want is to get injured on your first ski trip of the season, so take it easy.
Most of all: enjoy the upcoming holidays and have fun on your favorite slope!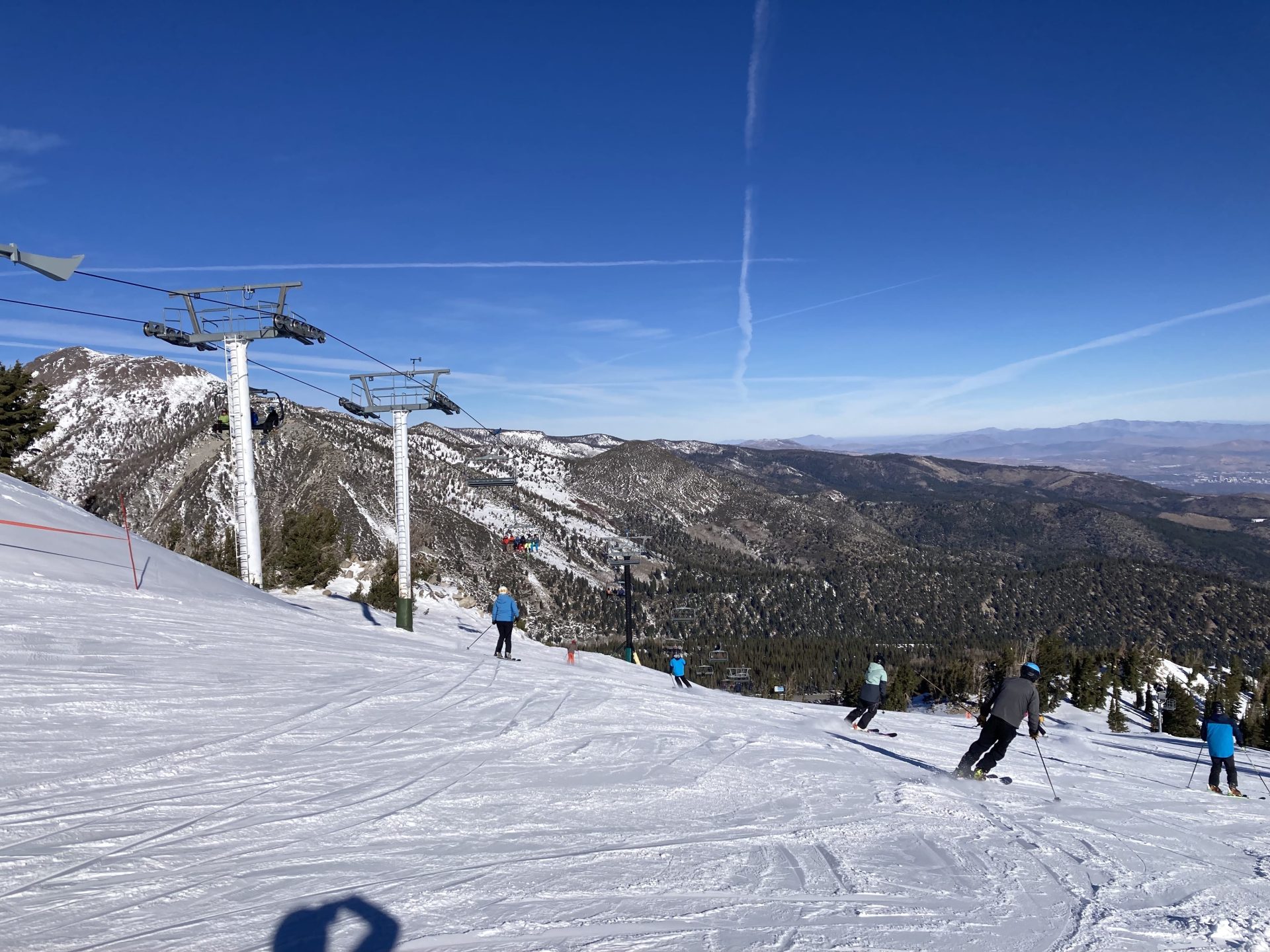 Upcoming opening dates for Lake Tahoe Resorts:
PHOTOS
Some historical snow coverage on opening days: