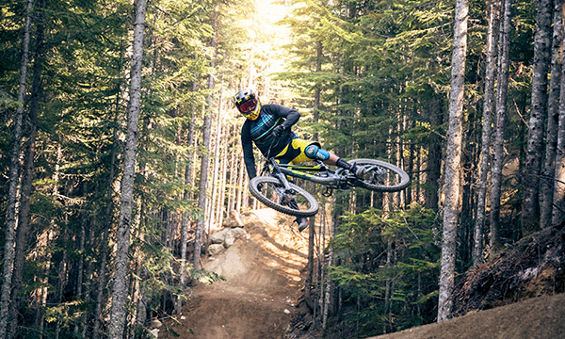 Whistler is truly a year-round destination resort. Besides being one of the most famous ski resorts in the world, the summertime and all the activities it has to offer have become just as popular. Even the shoulder seasons of fall and spring can be a great time to visit.
This year, the mountain bike park will open on May 13th. Coincidentally, Blackcomb Mountain will be open for skiing until May 23rd, providing the opportunity of 11 days of crossover, where you can do lift-accessed skiing and mountain biking in the same day.
But how are they able to open the bike park so early when it is located on a ski mountain that has gotten 426 inches of snow so far this season? The answer is because of both natural and human factors.
First, the natural reasons deal primarily with Whistler's location. Because Whistler is located closer to the ocean, this creates a more moderate climate. When springtime hits, it can come on strong and melt the snowpack quickly. Another factor is elevation. Whistler's base elevation is only 2,600 feet, pretty low compared to other major ski resorts in the west. This plays a big role in helping the snowpack diminish. These factors overshadow the fact that Whistler is located further north, which would usually be assumed that it would stay colder for longer. Other bike parks located on ski resorts that are located further inland and at higher elevations don't have this advantage.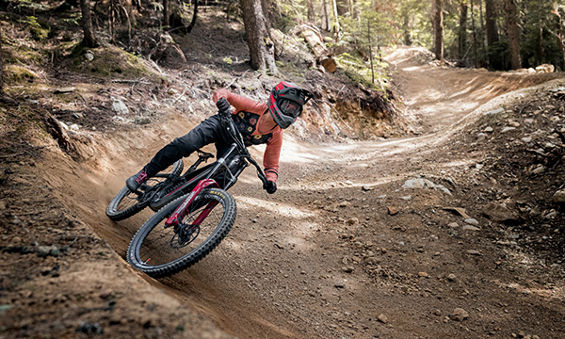 Then there are the human factors. The work starts in the fall after the bike park has closed for the season. Jumps and trail features are mostly left in place, so they won't have to be rebuilt in the spring. Water bars are also strategically placed to keep rain and snowmelt from damaging the trails. Once springtime rolls around, crews will be out physically removing snow from the trails, which can be 10 feet deep in places. On many of the lower mountain trails, they can use a machine to remove the snow, because the trails were machine built. However, on many of the upper mountain, skinnier hand-built trails, it is the old-fashioned shovel that will do the trick. 
It takes a lot of work, but the bike park is the premier summer activity in Whistler. Visitors come from all over the world to ride the park and for good reason.