Large mud and rock slides brought about by heavy rain and flooding in recent weeks have forced a large chunk of Interstate 70 in Colorado to close. To get to the western side of the state from Denver, you would have to take a long detour north of I-70. But you could also take a plane from Denver to Grand Junction.
Frontier Airlines started flying between Denver and Grand Junction in June. Now, the Colorado-based airlines is adding extra service to keep up with the soaring demand created by the mudslides in Glenwood Canyon that forced I-70 to shut down last month.
The airlines announced Friday that it will be offering round-trip flights between Denver International Airport and Grand Junction Regional Airport on Aug. 14 and Aug. 21. Those will be in addition to the three weekly round-trip flights between the two cities on Tuesdays, Thursdays, and Sundays. According to the Denver Post, the extra flights were added in response to what Frontier sees as stronger demand for air travel to Grand Junction after mudslides shut down the east-west interstate.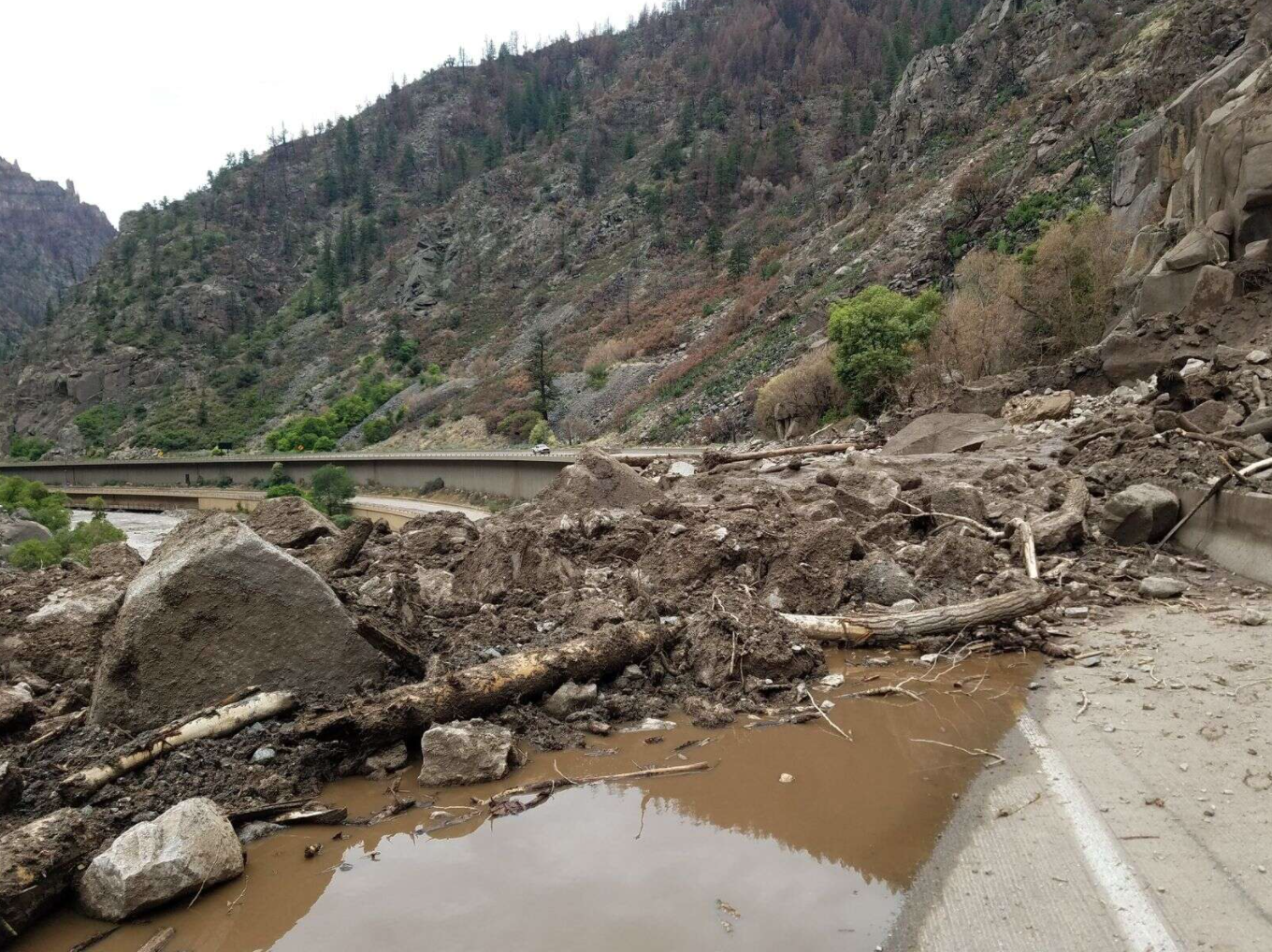 "We're starting by adding two extra flights to our schedule, thereby adding 150 extra seats between (Denver) and (Grand Junction) for the next couple of weeks and, looking forward, we will continue to evaluate the opportunity for additional service," Frontier executive Daniel Shurz said in a statement.
Frontier Airlines flights from Denver to Grand Junction will start at $70, the Denver Post reports. 
"Frontier quickly adding additional flights and offering promotional fares reflects their commitment to Colorado and doing what they can to help during this challenging time," Grand Junction Regional Airport executive director Angela Padalecki said in a statement. "We are grateful for their support and partnership."
The mudslides that buried parts of I-70 prompted Colorado Gov. Jared Polis to declare a state of emergency which brings in federal funding to help clear the roadway. Neither he nor the Colorado Department of Transportation has an estimated date as to when the highway will reopen. 
Instead of spending more hours driving around Colorado to bypass the Interstate 70 closure, @FlyFrontier , a Colorado-based airline is offering travelers a $70 flight over the mountains between Denver & Grand Junction.#frontierairlines #colorado pic.twitter.com/mej1KOYMQS

— Bradley Kellmayer (@AthleticTiger) August 7, 2021