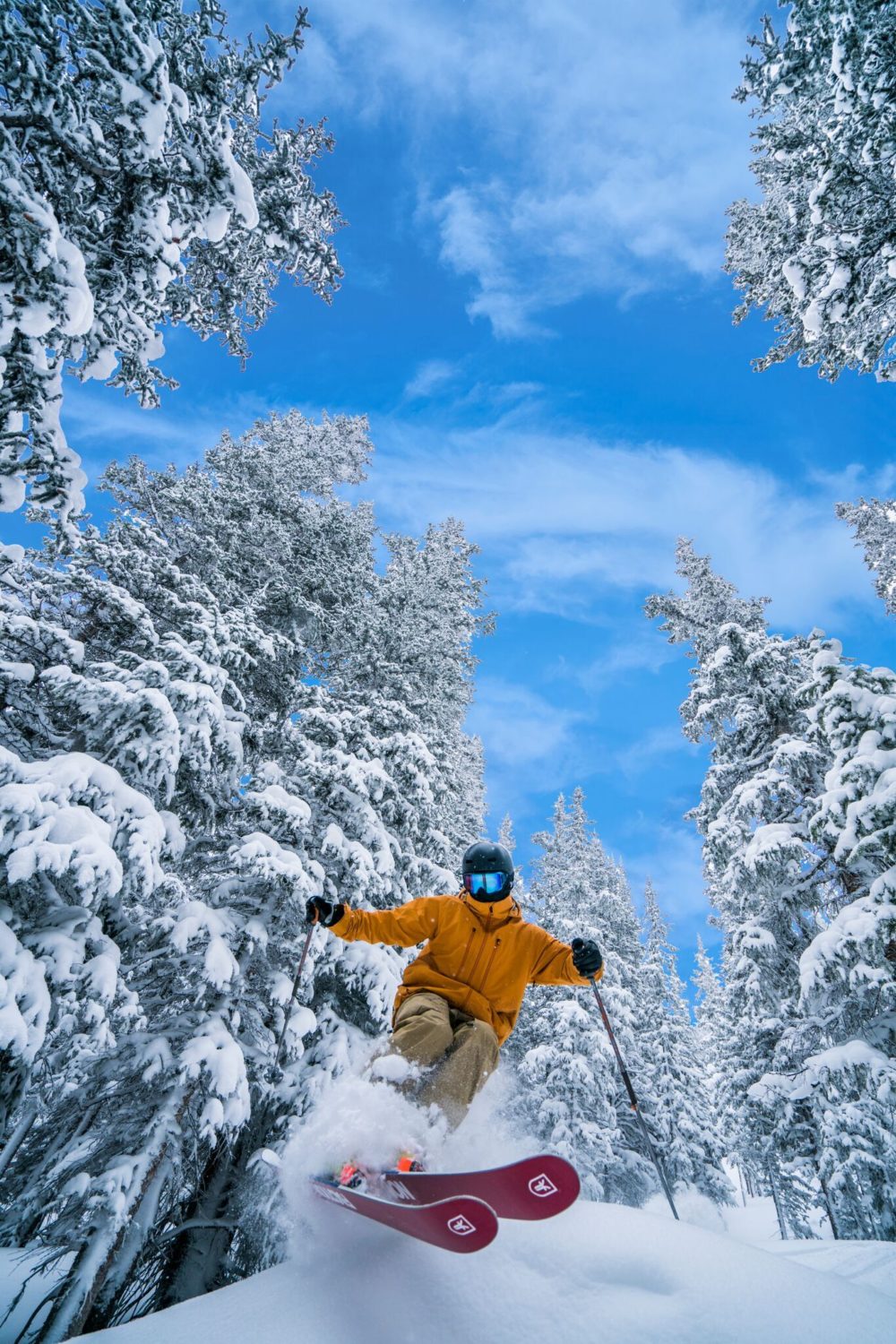 Ikon Pass is joining forces with American Forests for Shred for Sustainability, a program that invites Ikon Pass holders to help create healthy and resilient forests throughout North America.
Ikon Pass holders are encouraged to rack up their skier days at Ikon Pass destinations throughout winter 20/21 and watch their stats climb on the Ikon Pass app Leaderboard. In April 2021, the top 10 Ikon Pass holders with the most ski days from the All Season Leaderboards from each North American resort will have the chance to have 50 trees each donated in their name, totaling 22,500 trees planted throughout six forest projects. Potential Shred for Sustainability volunteer planting events will be announced in spring 2021.
"Ikon Pass is proud to collaborate with an organization such as American Forests that shares our commitment to sustainability. We revel in the opportunity to engage the Ikon Pass community in a way that gives back to the mountains we all love."

– Erik Forsell, Chief Marketing Officer, Alterra Mountain Company
To participate, Ikon Pass holders must download the Ikon Pass app, create an account, and turn on tracking each day on the mountain. The Ieaderboard tracks lifts, trails, distance, hours, vertical feet, max speed, altitude, and difficulty of trails skied themselves and against the entire Ikon Pass community. For official rules, visit www.ikonpass.com/shred-for-sustainability.
"We are thrilled to have the support of Ikon Pass and its pass holders who recognize that taking care of our forests is essential to a healthy environment and high-quality recreation experiences. This commitment of support will help us reforest mountain landscapes beloved by skiers, snowboarders, and other recreationists, from Canada to California, using climate-informed tree planting techniques that will enable these forests to thrive for years to come."

– Jad Daley, President, and CEO of American Forests
The Ikon Pass unlocks adventure with access to 44 iconic winter destinations across the Americas, Europe, Japan, Australia, and New Zealand and is a collaboration of industry leaders – Alterra Mountain Company, Aspen Skiing Company, Boyne Resorts, POWDR, Jackson Hole Mountain Resort, Alta Ski Area, Snowbird, Arapahoe Basin Ski Area, SkiBig3, Revelstoke Mountain Resort, RED Mountain, Taos Ski Valley, Windham Mountain, Zermatt, Thredbo, Mt Buller, Niseko United, Valle Nevado, and NZ Ski. Each demonstrates integrity, character, and independence that is reflected in their mountains and guests.
The Ikon Pass is available now at www.ikonpass.com.