Skiing is an expensive sport and the cost is on the rise. As the old joke goes, "A son asks his dad if he can become a millionaire skiing. 'Sure son,' his dad replies, 'If you start as a billionaire.'" But the joke is no joke to families struggling to afford basic necessities in our present economy let alone a single week in the mountains.
Inflation is an overall increase in the prices of goods or services in an economy. Over time, currency loses value and it doesn't have as much purchasing power as it once did. In other words, whatever a dollar can buy is reduced over time. Inflation can occur for a variety of reasons, like lower interest rates, supply chain issues, increased corporate profits, or broader issues in the global economy.
There are many ways of measuring inflation, but one of the most common measures is the Consumer Price Index for Urban Consumers (CPI-U), which is produced by the Bureau of Labor Statistics. The CPI-U shows changes in the prices paid by urban consumers for a "representative basket of goods and services" or the most common goods and services purchased on an average month based on detailed surveys of what Americans spend their money on.
The Federal Reserve (more commonly called, 'the Fed') is the central bank of the US in charge of controlling inflation.  Among the many responsibilities the Fed has for economic and financial stability, it is tasked with a dual mandate by Congress. The Federal Reserve aims to keep long-term inflation around 2% to balance its dual mandate of maximizing employment while keeping prices stable.
The Fed manages inflation in two ways: through adjusting interest rates and quantitative easing. Adjusting interest rates restricts or adds money into the economy, which indirectly impacts inflation. The Fed can adjust interest rates every quarter. Higher interest rates disproportionately hurt low and medium-income earners as a percentage of income. Quantitative easing is when the Fed trades in assets backed by the Treasury Department. The Fed has only done this during economic emergencies such as the Great Recession and the COVID-19 pandemic. The assets are owned by US banks, like bonds or other securities. When the Fed buys assets, it adds money to the economy by freeing up banks to make more loans to people or businesses. When the economy recovers and inflation rises, the Fed can then sell those assets, reducing money in the economy. The expectation is this will reduce inflation.
What does inflation look like in the "real" world? 
"Here's real inflation," says Warren McDonald on Facebook. "Over the past 25 days, our ski trip to Colorado went up $1,500 for 3 people on a 5-night trip. The ski passes are the same price – Epic 4 day, they go up a week from Monday. The airfare and rental car are right at $500 for the week, with the price of an equivalent Airbnb up $100/night. We're staying in Dillon to ski Keystone and Breck for 2 days each. My point is don't wait."
Back in the day prices were more affordable. In 1972, Richard L. Peterson, President of Vail Associates, Inc., announced that basic lift ticket prices at Vail Ski Resort for the coming winter season would remain at 1970-71 prices. Peterson announced that the daily adult lift rate at Vail would be $9.00 per person. If we plug this data into an Inflation Calculator the daily lift ticket should be… $68.70, but in 2021, If you intended to ski at Deer Valley during the week of the New Year,  a single-day lift ticket would cost you $229.
Single Day Lift Ticket Prices Then Vs. Now | 1979-2017 | Calculated inflation price from 1979 numbers
Aspen: (1979) – $16 |  (2016) – $149 | Calculated Inflation Price -$65.27
Alta: (1979) – $8 | (2017) – $96 |  CIP -$32.64
Arapahoe Basin: (1979) – $13 | (2017) – $94 | CIP – $53.03
Vail: (1979) – $10 | (2016) – $175 | CIP- $40.79
Squaw Valley: (1979) – $16 | (2017) – $124 | CIP – $65.27
Kirkwood: (1979 – $15 | (2017) – $114 | CIP- $61.19
OTHER NOTABLE PRICE COMPARISONS:
Skis: $150 (1979) vs $700 (2017) – CIP $611.92
Boots: $180 (1979) vs. $800 (2017) – CIP $734.31
Bindings: $100 (1979) vs. *$200 (2017) – CIP $407.95
*My marker Kingpin 13's cost me $650 in 2017. Quality cost $$.
Ski Poles: $20 (1979) vs. $45 (2017) – CIP $183.58
Ski Bibs: $39 (1979) vs. $200 (2017) – CIP $159.10
Single night stay in Aspen: $68 (1979) vs. $300 (2017) – CIP $277.41
*2017 figures are the rough average of three industry-leading brands and their flagship offerings
Are costs really rising or are we just being squeezed by corporations? Modern prices are way higher than what they should be when plugged into an inflation calculator, so what's the deal? Robert Reich, former United States Secretary of Labor, says on Inequalitymedia.org,
"Everybody's ignoring the deeper structural reason for price increases: the concentration of the American economy into the hands of a few corporate giants with the power to raise prices. If the market were actually competitive, corporations would keep their prices as low as possible as they competed for customers."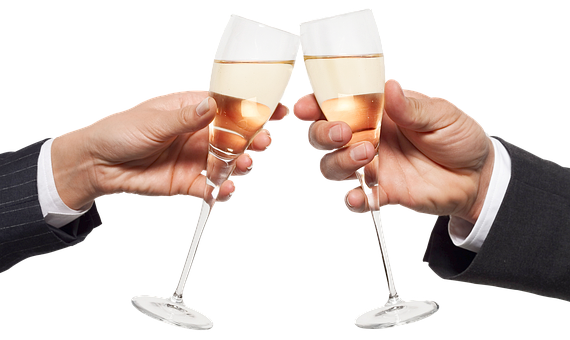 Is this corporate price gouging or a good business model? It's a simple case of supply and demand. Ski resorts don't need to lower prices to attract new customers. Snowsport participation is exploding and most ski resorts are already overcrowded with demand. Traffic, parking, and lift lines can be out of control. Overcrowding lessens the quality of the ski experience for everyone involved. Resorts are increasing lift ticket prices and parking fees to purposely decrease the number of people showing up to the mountain, which is actually a good thing. Also, the environmental impact of overcrowding is in stark contrast to the very idea of enjoying and preserving the outdoors. As more and more people head to the mountains, resorts find themselves in a precarious position of trying to find the right balance between mountain experience quality, environment, and crowds. As long as more people want to enjoy a resort than can comfortably fit, prices will continue to rise.
Overall, inflation will keep many families off the slopes in the near future. Backcountry has been the answer for many but that comes with a high level of risk and is not recommended for families or beginners. For those that can still afford a family vacation at a mountain resort consider yourselves lucky and enjoy every minute.