It's no secret: one of the ski industry's biggest concerns is affordable workforce housing. It's an epidemic that has plagued mountain towns since their inception. Although locals remain grateful to live in a place where vacationers flock and the wealthy come to play, mountain communities have faced their fair share of challenges over the years.
Whether it be economic inequality, high rent, low pay, climate change, droughts, wildfires, corporatization, over-tourism, or the occasional lack of tourism, anyone who lives or has lived in a ski town will tell you: it comes with a fair share of sacrifice. In mountain resort towns across the country and many parts of the world, a ski town housing crisis is causing employee shortages, crippling local businesses, and threatening the soul of a ski town's true identity and culture.
With no place to live, fewer and fewer potential employees are making the pilgrimage to work a season at a ski resort. So much so that in the past few winters, ski resorts are struggling to find workers. At the moment, it's tough enough to secure housing, let alone plant roots, settle down, and start a family. It's a complicated situation that could eventually lead to the extinction of the modern-day ski bum as we know it. Though the issue has been brewing for years it recently reached a breaking point. However, amongst the dismay, there are people out there, led by a vision of equal housing opportunities, who are fighting for solutions.
How Did We Get Here?
Mountain town communities have been grappling with workforce housing challenges for quite a while now and many confess it took a global pandemic to raise awareness and bring the subject to the forefront. Whatever the case may be, if municipalities and resorts don't partner up soon to address the issue it could potentially snowball out of control. While there is not one particular cause for the issue at large, many potential underlying reasons have led to this predicament. It could be brewed down to the perfect storm of increasing home prices in mountain towns, limited real estate, restricted developable land, a rise in short-term rentals, and a lack of employee housing. 
In a recent article on ski town workers, Powder Magazine stated,
"Not only is housing overpriced, but it's practically impossible to find. In Tahoe, 76% of locals fork over more than the nationally recommended 30% of their income on housing, and the wait time for affordable units can take up to two years. In Vail, resort employees have been asked to live two to a room. In Telluride, there's a 1% vacancy rate among rental units. In Teton County, Wyoming —home of Jackson Hole— a survey found that nearly 60% of residents say their quality of life is threatened by a lack of affordable housing."
Each year workers find it harder and harder to afford to live in a winter wonderland. The spread of the aforementioned trends has piled supplementary stress on a workforce housing supply already overburdened in many popular winter tourist destinations. Even the profitable ski industry can't buy its way out of the affordable housing shortage.
Vacation Rentals
As a result of a boom in Airbnb and Vrbo vacation homes, properties are being removed from long-term rental listings around mountain towns, ultimately leaving a very limited selection of places to live. Short-term rentals have been causing a stir and changing the landscape in cities around the world for some time now, so how it's affecting ski tows shouldn't come as a huge surprise. 
Vacation rental platforms allow second-home owners to earn a lot more money by renting their units to tourists rather than the people who live and work in the area. This results in locals finding it harder and harder to secure a place to rent or buy in town. They are forced to move down the valley and commute longer distances, oftentimes in snowstorms, to get to their jobs. Working in hospitality, retail, and the service industry, some staffers are left homeless and living in cars or tents, and others have simply given up and left the mountains completely.
Homeowners are taking into account a business mindset: rather than seasonally renting your house, condo, or apartment to a pack of lift operators, you can earn substantially more money from a vacationing family in just a few days. To make matters worse, a recent study suggested that travelers favored independent short-term rentals over hotel rooms during the pandemic. Furthermore, attempts to rein in and restrain short-term rentals in some ski towns have been met with strong resistance from property owners. Recently, the Town of Vail called on 230 homeowners and property managers that hold short-term rental licenses, pleading for them to help provide winter housing for the town's essential employees. In a move mirrored by the county's school district earlier in the year, TOV's manager expressed concern in the letter, that the town is "desperate" to fill "key and important" bus driver positions.
In world-renowned adventure destination Telluride, Colo., the running joke goes that the billionaires have now pushed out the millionaires. Nevertheless, there is a glimmer of hope in the box canyon, as recently citizens voted to cap short-term rentals for the first time in its history. Now, if only they could find a way to utilize the numerous multi-million dollar homes in Mountain Village that remain unoccupied for the majority of the year. It's important to note: limiting short-term leases isn't always the answer and at times it's unrealistic because vacation rentals are usually mansions.
Without restrictions, will Airbnb eventually take over a vast majority of potential long-term leases in resort towns? 
Limited Real Estate
More than ever, people are buying second homes. This increase in purchasing is driving up the price of real estate throughout the country, a surge especially true in mountain communities across the United States. Recent studies have also revealed, second homeowners, are occupying their units for longer periods of time. And to top it off, Americans are showing an increased level of interest in outdoor activities including skiing, another shift likely influenced by the pandemic.
An issue that once affected mostly low-wage earners has now elevated to affect the middle class. Take Mammoth, Calif., for example: according to Powder Magazine, it's not just ski bums and 20-somethings who can't find places to live. Public servants also struggle to secure housing, including cops, teachers, and nurses. A recent Mammoth housing study revealed that 52% of homes are empty most of the year only to be used intermittently by vacationers. Of properties in the full-time rental pool, less than 2% are vacant.
As it goes in most ski towns, if you want to score an apartment, you've got to be quick, call within minutes of an ad being posted, and be prepared to compete with the highest bid. The situation has forced many high-country locales to come up with more creative ways to ease the shortage, like limiting the number of short-term rentals in a community or raising taxes on people who own second homes leaving them vacant for extended periods of time. 
After a 'housing crisis' was declared in Summit County, Colo., lawmakers have rolled out a flurry of regulations on short-term rentals in 2022. According to Summit Daily, four of the five governing bodies in the county will begin 2023 with either a short-term rental license cap in place or one poised to pass. A recent report found found found that 68% of all short-term rentals in Summit County were owned by someone who lived outside of the county, pressing commissioners to take action amid concern that local residents will continue to be priced out. However, on the flip side, if you live in a big city or close to the mountains, investing in short-term rentals in the high country can often be a smart, profitable investment.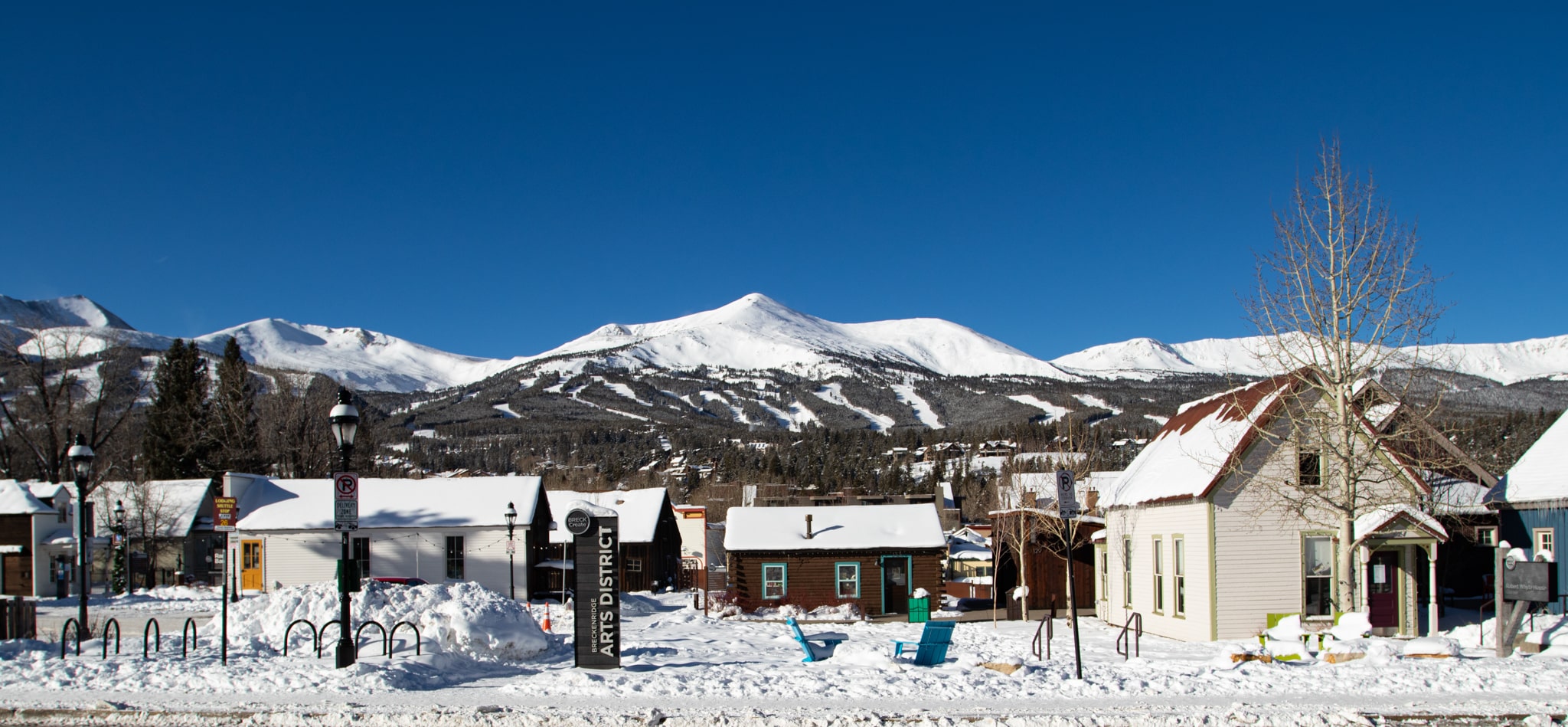 Released in 2021, the Mountain Migration Report is an examination of the pandemic's impact on housing and services in mountain-resort communities which featured counties in Colorado's premier resort towns including Aspen, Breckenridge, Steamboat Springs, Telluride, Vail, and Winter Park. Though each of the communities in the study was already grappling with a lack of workforce and workforce housing, the report communicated that these mountain locales have attracted increased demand not only because of people relocating due to the pandemic but also because of civil unrest. Key findings also included:
Many newcomers are working although oftentimes their employers are not within the county.

The average household income for newcomers is much higher than households whose employment is generated within the county.

Rental availability is low while rent prices have skyrocketed.

Fewer tools exist for communities to address the impacts on the rental market than the affordable ownership market.

Newcomers utilize and value services similarly to long-term residents, but higher occupancy has implications for infrastructure, schools, and community organizations.

Full-time resident workers whose employment is generated locally are losing ground in their ability to rent or own housing.

Higher occupancy has direct impacts on quality of life such as crowding throughout the community and in the backcountry.
Despite the pandemic's travel restrictions, recreational property in ski resorts has continued to climb. Last year prices grew on average by 5.1%. In 2021 according to Realtor.com, views of ski-town homes were up 72%, compared to 36% in 2020. Economics 101, the law of supply and demand: with a low inventory and high demand, prices will increase.
Low Wages & The Wealth Gap
Seasonal work in a mountain town has always been defined by the experience you have. Nobody does it for the money— you do it for the lifestyle. Life at altitude is all about skiing every day and having the mountains in your backyard. Not to mention, the easy access to outdoor adventures and powder days. But with three times the debt and 20% less income compared to the previous generation at similar ages, according to the Federal Reserve, young people these days have less money than ever. Sadly, some are just flat-out broke. According to data from the Fed, millennials (who are the largest portion of the workforce) controlled just 4.6% of U.S. wealth through the first half of 2020. It used to be a rite of passage. Nowadays, moving to a ski town after college is just not as popular because of financial burdens and pressures. Mix in loans and inflation, the trend is sure to take a downturn.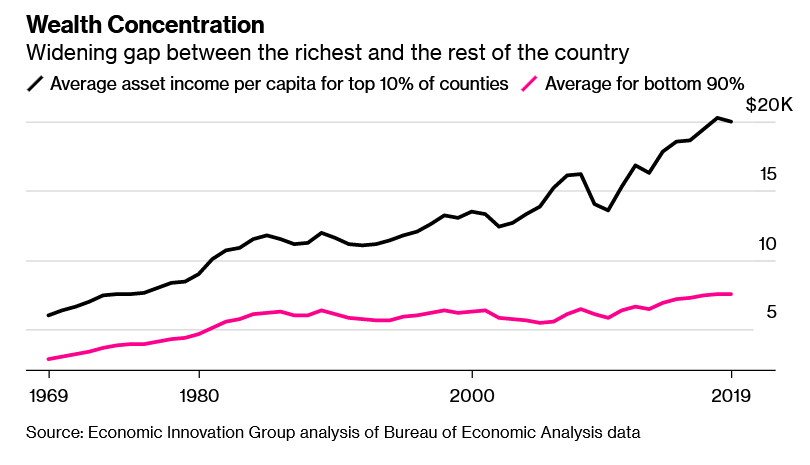 When the least populated state in the US has a housing shortage, you know there's an issue. The wealth gap really shows its effect in Teton County in Jackson, Wyo., the richest county in the United States, where Jackson Hole Mountain Resort is located. According to Bloomberg, it also happens to be the county with the highest income inequality. There are 2,000 people on the housing waiting list and even the high wages of $20 per hour are not sustainable to live off of.
Then you have, for whatever their reasons may be, residents who simply oppose cheap housing and are fighting to do away with any proposed affordable housing projects. Reluctant for the change, these opposers maintain a NIMBY mentality. An acronym for the phrase "not in my backyard," nimbyism can be characterized as opposition by residents to proposed developments in their local area, as well as support for strict land use regulations.
Workers who miss out on employee housing and don't secure a room through an employer are left to compete with everyone else. Most are forced to fork over more than half their income on a room or end up spending a lengthy amount of time commuting over mountain passes. Driving from Leadville to Vail, Bozeman to Big Sky, or Carbondale to Aspen during a winter storm is dangerous and can take more than an hour each way.
This past season, Vail Resorts announced hourly wage increases and other measures designed to improve worker conditions at its 37 resorts in March 2022. It was a reaction to a revolt caused by staff shortages at many North American mountains last year. The minimum wage was increased to $20, a $5 increase, noting the wage for entry-level ski patrollers and maintenance techs will increase to $21 and will be rolled out resort-wide for the 2023 season. The Broomfield-based empire also plans to increase HR support for employees by hiring 66 new positions in HR services, according to a Letter to Employees written by VR CEO Kirsten Lynch. The letter also pledged to accelerate efforts to assist workers with affordable housing in expensive mountain communities. Lynch wrote, 
"We plan to aggressively pursue building new affordable housing on the land we own, and pursue company leases in existing affordable housing developments, so we can make housing more accessible and affordable for our employees." 
Employee housing is a crucial issue but it is not the only one. On the contrary, there are plenty of employees who want to settle down, start families, and advance in their careers in the mountains. Solutions for these individuals will have to look a bit different, as residents need higher purchasing power and the ability to save and land a mortgage.
The resorts that don't take employee needs seriously inevitably show their cards – they're content to provide just enough to give employees the experience they were seeking, a season or two to remember, and then replace them with a fresh new face like they're a number. In spite of its harshness, for ski corporations, it's a sound financial approach.
Lack of Employee Housing
In ski towns across North America, employee housing, which an employer manages, is often one of the few housing options a worker can afford. Although, mountain towns across the East and West have been building affordable housing for decades; condominiums, apartments, rowhouses, and cabins, many officials say the demand is just too high.
It is crucial to provide workforce housing in order to remain competitive and provide visitors with an exceptional guest relations experience. It's simple: when a ski hill is short-staffed it affects the resort ecosystem resulting in more waiting and other guest inconveniences. Longer lines at the rental shop, longer food and beverage lines, closed lifts, less skiable terrain, and shortened hours of business. Carl Ribaudo, president of SMG Consulting, told Summit Daily, "The continued lack of affordable housing for residents and employees within the tourism industry limits the competitiveness of the destination. If you don't have enough employees to provide services to visitors, how competitive can you be?"
In times of increasing funding sources and tools, taking a broad, community-wide approach to workforce housing has become more critical than ever.
Vail Resorts isn't alone in trying to increase its employee housing portfolio. Boyne Resorts, owner of Big Sky, which acquired six more mountains this past spring is attempting to expand its employee housing as well, but such progress moves slowly. Alterra Mountain Company, which operates Deer Valley, Mammoth, Steamboat, Sugarbush, and Winter Park, VP of Communications, Kristin Rust said in a press release, 
"Employee housing is a community issue, not just a ski industry issue…Every destination has a different way of going about it. There are no blanket answers."
According to the NSAA Kottke End of Season Report, 59% of all U.S. ski areas have employee housing. In the Rocky Mountain region, home to the larger corporate resorts, 76% of ski areas offer employee housing, with an average of 165 staff housed per ski area in the winter of 2019-20. However, the issue is bigger than just resorts. Many other smaller businesses in ski towns face the same challenges; hotels and restaurants need places for their employees to live, too. But these smaller businesses can't always afford to provide housing on their own, calling for that community-wide, collaborative, and creative approach. Keep in mind, more often than not, employee housing apartments, in addition to rooms, are shared and typically assigned a residence advisor who will make random wellness checks on the tenants for illicit activity.
SnowBrains spoke with a hiring manager at an independent luxury hotel in Vail, Colo., who preferred to remain anonymous. Frustrated with the lack of progress toward affordable housing, they stated,
"It's always the same issue: hiring is a nightmare every season. We need employees and potential employees need housing. There's nothing available. Anything that is available is insanely high-priced, to the point where people will need three jobs just to afford to live. No employee housing is available unless you want to live in something smaller than a shared dorm room with bunk beds. And when you're an adult getting your room checked on by an RA, it's a bit ridiculous."
Going back to the point of undeveloped land for housing, geography plays a huge part in construction projects. Many times potential areas for development are US Forest Service property and wilderness areas. You may have heard about Vail Resorts and its battle with the Town of Vail. In an attempt to build employee housing on a parcel of land used by the native Bighorn sheep population for winter grazing, a lawsuit has now arisen and the two parties are looking to settle out of court— a battle with no end in sight.
As it's been said before, there is no one simple solution to this problem and ultimately a resolution where everyone gets their way may not be viable.
Remote Workers & the Zoom Boom
When the global pandemic struck and work from home became the norm, droves of newly remote workers, now unchained from their desks, descended upon mountain towns in pursuit of a life they've always dreamt of. Know as the "Zoom Boom" workers are pulling in the same top-dollar paychecks but are now away from the hustle and bustle of large cities, relishing in the great outdoors. Pulling in white-collar salaries, they're the ones who can now potentially afford a ritzy Airbnb, extremely high rent, or those lofty real estate prices. Could you blame them though? If you are a skier or snowboarder, who wouldn't want to give up the weekend warrior status to live at the foot of the mountains?
Take Crested Butte for example; nestled deep in the heart of Colorado's Rocky Mountains, in just one year, the median list price for a home in the Gunnison Valley jumped 40%, to $895,000. Media outlets claimed that the town was once a paradise, then everyone started working from home. In June 2021, the Moutain Migration Report noted rents soaring 20 to 40% in Colorado ski towns alike, while for-sale and rental inventory plunged.
On a summer day in 2021, the town of Crested Butte reached a breaking point and simply stopped working. Short-staffed and unable to handle the tourist crowds, restaurants began to shut down for parts of the day or entire days of the week. "Help Wanted" signs popped up all over the gateway to the Elk Mountains, dotted along the town's main street. NPR highlighted Crested Butte's attempts to keep the problem at bay in a piece titled: Short On Workers, This Resort Town Has Stopped Marketing Itself To Tourists.
However, similar situations like this have been playing out all around the globe. It's not just specific to ski towns and it seems as though remote work is just the way of the world these days. There's no way to stop people who can work from anywhere because as long as short-term rentals are available, there will be digital nomads to occupy them. 
A Trailmap for Success
Despite a housing shortage worsened by remote workers and second homeowners, communities are turning to innovations, such as lease limits and new taxes. Some business owners are even buying properties and renting them to their employees. Eagle County, within Vail, Colo., plans to introduce a loan program soon to help property owners build or renovate accessory dwelling units to rent out to area workers.
Housing authorities and cities have been buying or converting properties for workers at below-market rates for years. As part of their recent experimentation, they have begun offering down payment or rental assistance to local buyers, requiring properties to be sold to local workers, placing appreciation caps on properties to keep them affordable over time, in addition providing cash incentives for landlords to switch from short-term to long-term leases.
Unconventional approaches are beginning to arise, as resorts and their surrounding communities are willing to try whatever it takes to house employees. All strategies are on the table, as we look at Deer Valley, which just announced a plan to offer season passes to local residents who provide housing to employees. These unusual approaches may be what towns need in order to take steps in working towards a resolution.
A Brighter Future
Now let's take a moment to highlight a few organizations working hard to keep mountain-town families sheltered amid one of the worst housing shortages in history. These groups are striving towards a brighter future with a vision that living in a ski town will soon be affordable and attainable for everyone. Here are a few examples:
In Vail, Colo., Vail InDEED is an innovative program launched by the town council to ensure housing affordability for residents and workers in Vail and the surrounding Eagle County. Rather than building its way out of the problem, Vail InDEED thinks outside of the box, working with already available resources and real estate. Managed by the Vail Local Housing Authority (VLHA) and funded through the town's general fund, Vail InDEED allows the town to purchase deed restrictions from homeowners and developers to permanently limit the occupancy of a given unit to individuals employed in Eagle County.
George Ruther is the Housing Director for the Vail community and participated extensively in the creation of the Vail InDEED program. SnowBrains chatted with Ruther to gain more insight into the topic and his thoughts on the issue at large. Ruther told us,
"When we looked into Vail InDEED and this housing issue…We realized we don't have a housing problem, we've got 7,000 homes in town for only 5,300 people and if you figure there are 2.5 people per home, we don't need 7,000 homes, we need far less than that. So our problem wasn't housing, we have plenty of homes, our problem was who is residing in those homes. We have an occupancy problem. Our problem was every time one of those homes, that was lived in by a local, came up for sale, essentially 9.5 times out of 10, it didn't sell to another local, it sold to a second homeowner…We needed to come up with a program that kept people living in houses that we already had in the community. Building houses comes with a lot of risks and a lot of expenses, we just needed to come up with a way to get people more cost-effectively to live in the houses we already have and that's what the Vail InDEED Program does."
At considerably less than the full development cost, the program has obtained deed restrictions on dozens of residences. To date, the Town has acquired 1,060 deed restrictions in Vail to ensure homes for year-round and seasonal residents living and working within the community. George explained the importance of partnerships between the public and private sectors to bring housing solutions forward and how action at the state level is beginning to rise. He stressed the importance of creating a unique and standalone housing department with a sole focus placed on addressing and identifying solutions to the housing problem. Regarding the TOV Housing Departments' mission and vision for the future, Ruther said, 
"There's a great future…In the four years since the department has been created, we have increased the supply of deed-restricted homes in the Town of Vail by 52%…We're well on our path towards nearly doubling the number of deed-restricted homes we have in the town of Vail in the next year or two."
Vail InDEED is a cornerstone of the Vail Housing 2027 Plan and won the Urban Land Institute's Robert C. Larson Housing Policy Leadership Award in 2020. An eco-conscious and sustainable program, the Vail InDEED program works with homes already in existence and keeps houses in the hands of locals when they go up for sale, a creative solution to the housing challenge.
In Truckee, Calif., Placemate, formerly Landing Locals, is striving to house workers in underutilized rental units. Landing Locals is a trusted intermediary that provides an AirBnB-style platform to connect second homeowners with long-term renters from the local workforce. A small fee is charged to homeowners for Placemate to find veteran local renters, taking care of the matching procedure and creating a streamlined process. A win-win for both parties, it keeps everyone's best interests in mind. With recent success, Landing Locals has expanded into other ski town markets including North and South Lake Tahoe, Calif., Ketchum, Idaho, and Summit County, Colo. 
Placemate has also launched Lease to Locals, an exciting solution in the public-private partnership sector, partnering closely with local government and municipalities. The program features incentives of up to $24,000 to property owners and property managers to convert short-term rentals into seasonal and long-term rentals.
A success story of how towns and outside organizations can team up for a resolution, SnowBrains recently spoke to Colin Frolich, the Founder, and CEO of Placemate and Lease to Locals. Frolich, who feels optimistic about the future of housing in ski towns across the country, said, 
"We've built an engine to get [potential landlords] excited and reduce the barriers. And then honestly the icing on the cake was the money. The money and the government saying, 'we're willing to do this', 'we're willing to back it', has allowed us to really amplify our efforts."
Frolich continued, 
"We've had about 60 different cities in tourist towns across the country reach out saying, 'we want to do something similar. There's been a fever pitch, and we're at a tipping point. How can we also leverage your expertise and your platform and work with you'? Our biggest limiting factor at this point is having to hire and secure more of these government contracts. We have a formula that's proven and working and we've unlocked hundreds of units across these markets. It's been a really successful endeavor for both us and the local governments that work with us."
Shelter JH in Jackson Hole, Wyo., works to address housing insecurity in the Tetons by changing local policy and building grassroots support. Shelter JH Coordinator, Claire Stumph provided some insight on how they are blazing the trail for more affordable housing in Jackson sharing via email with SnowBrains, 
"Our organization builds political power and grassroots support to address housing insecurity in the Tetons. In 2023, we'll work on creating reliable, robust funding sources for deed-restricted housing; amending zoning regulations that inhibit the development of dense, safe, and desirable homes for locals; and building partnerships in our community and across the state to make these solutions possible."
Unlike other nonprofits that focus on building more affordable housing, Shelter JH aims to ensure workforce housing as the town grows and continues to develop. Taking an unorthodox approach to address housing scarcity in the Tetons, Shelter JH is a dues-paying membership organization, with the goal of being owned by hundreds or thousands of local workers and renters who will select the board and make high-level decisions.
"We are an advocacy group, and we had some major successes during the 2022 midterm elections. 7/9 of our endorsed candidates were elected, and all of the ballot measures that supported housing were passed. Our 501c4 tax status allows us to get political during election season, and we made a difference on November 8."
In Breckenridge, Colo., the Breckenridge Housing Helps Program buys up deed restrictions to keep home prices within reach for locals. To prevent the booming housing market from making home ownership unaffordable for those who live and work in the community, the Housing Helps Program pays local homeowners to permanently deed-restrict their homes and incorporate workforce requirements and income caps. Darci Henning, the Town Of Breckenridge's Housing Specialist, informed SnowBrains,
"The Housing Helps program in Breckenridge was approved and rolled out toward the end of 2019. In the early phase of the program, we had a large amount of interest with many of the participants being current homeowners that utilized the funds to make improvements to their properties. After a few years of success stories, we have gained significant traction in 2022 with buyers utilizing the funds in conjunction with a purchase and have helped nine buyers in the second half of this year alone purchase a home. This program has a significant impact empowering more people to put down roots and stay in and contribute to our community." 
Henning continued,
"Breckenridge is a leader in affordable housing initiatives in mountain town communities having developed 13 local workforce neighborhoods and building hundreds of apartments over the last 20 years. Even with that, based upon our most recent Needs Assessment it was determined that there would be a gap of 1,200 units by 2023. In order to combat that, the Town has committed to increasing our investment in Housing and has goals of adding 150 – 200 units per year through a combination of new construction and support of programs such as Housing Helps. We are in the initial phases of master planning a new workforce housing development but a new development takes time and the need for housing in our community does not wait."
Housing Helps has been an excellent tool to help people continue to buy homes that might have been out of reach for them on the free market. Over the years, many local neighborhoods in Summit County have slowly transitioned to being occupied more by second homes and short-term rentals. Programs like Housing Helps are helping to get the local workforce back in those neighborhoods.
Now that it's achieving outside attention and light is being shed on the issue, ski towns are being pressed to ramp up affordable housing solutions or lose their residents by the numbers. The heart of the winter sports community is at stake if it fails to house the passionate workers who live and breathe snow and live the mountain lifestyle.
Although shredding pow and living in a ski town on a liftie's budget has felt like an unattainable dream for most as of late, local organizations, nonprofits, innovators, and policy-driven activists feel confident there's hope for a brighter future ahead.