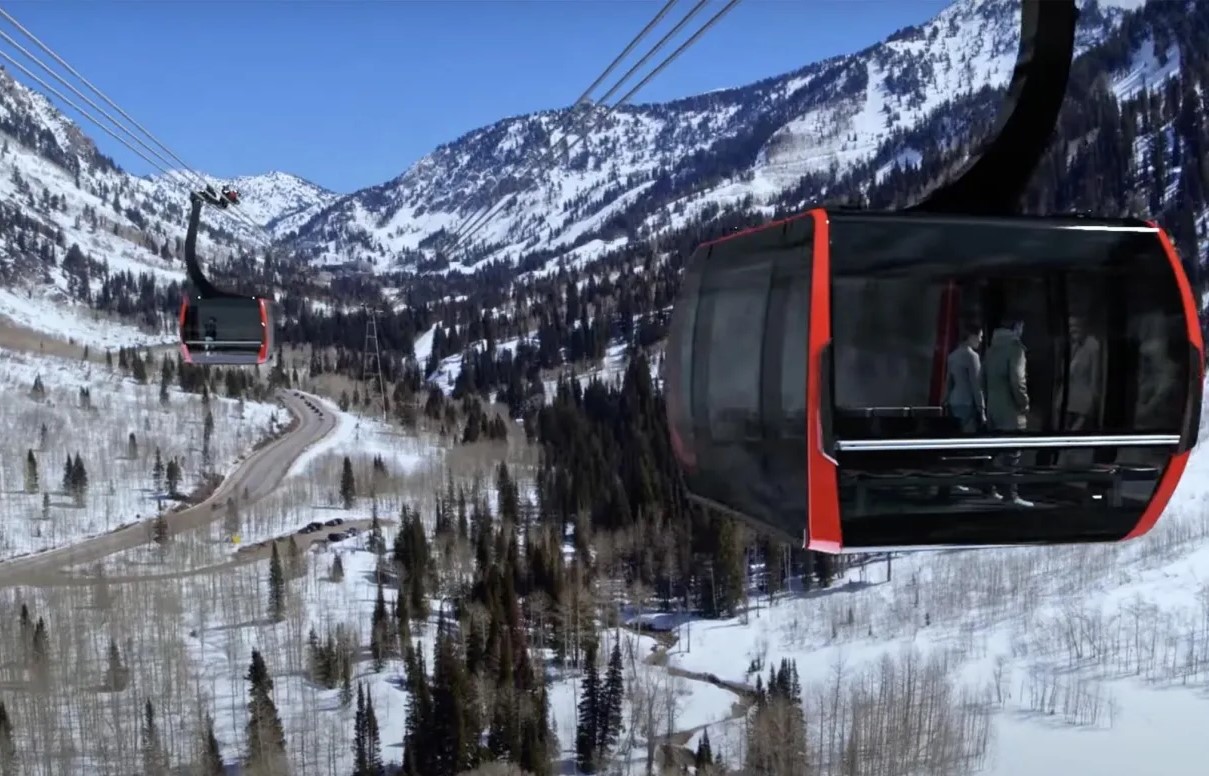 The waiting period is over—Little Cottonwood Canyon is getting its gondola. 
After a thorough period of public input, the Utah Department of Transportation has announced its decision to move forward with the implementation of a gondola proposal aimed at alleviating traffic in Utah's Little Cottonwood Canyon, as reported by FOX 13 News.

Prior to settling on the gondola plan, alternative transit options were explored, including an expanded bus service to commute skiers up and down the canyon. While the construction of a 2,500-space parking terrace at the canyon's base is still part of the proposal, it won't get actualized until funding is secured from the Utah State Legislature and other funding sources, which could take several years.
UDOT had initially revealed the gondola option as their preferred plan, and with the recent "record of decision," the agency can now turn its plans into action. However, this move may prompt legal challenges from opponents, such as conservation groups and concerned local residents, who argue that the proposal is costly and would mar the natural beauty of the canyon.
"The ROD is the final step in the EIS process and selects Gondola Alternative B, with phased implementation of Enhanced Bus Service Alternative components, to improve transportation in Little Cottonwood Canyon." – Utah Department of Transportation
From a political standpoint, the "Gondola Option B" has faced opposition from both Republicans and Democrats, including Salt Lake County Mayor Jenny Wilson, county council members, and Sandy Mayor Monica Zoltanski, Fox 13 News reports. Nevertheless, it has garnered support from Governor Spencer Cox and found favor on Utah's Capitol Hill. The Wasatch Front Regional Council, consisting of representatives from local governments, has also voted in favor of the plan. Throughout the public comment period, over 50,000 individuals expressed their opinions on the matter.
Additionally, ski resorts situated in Little Cottonwood Canyon have voiced their endorsement of the gondola option, which is now becoming a reality. With the plan finalized, it's possible that legal battles initiated by conservation groups, angry locals, or anyone who opposes the plan may slow down the process even further. As of right now there's still no telling when the gondola will actually come to fruition—we just know now that the state of Utah has officially said "it's happening."