Jackson Hole ski resort in Wyoming reported 19″ of new snow this morning.
Jackson Hole has already seen over 300″ of snowfall this winter.
So…
We were up early again today.  In tram line early again today.  Waiting for first tram again today.
13-second video showing one turn at Jackson Hole, WY today.
Then we freaked out and bailed to the Sweetwater Gondola.  The gondy opened at 10am along with the Teton lift and the turns were deep up there.
We dropped off Teton directly back to the Tram which opened at 11am.
The tram laps were so good and so deep.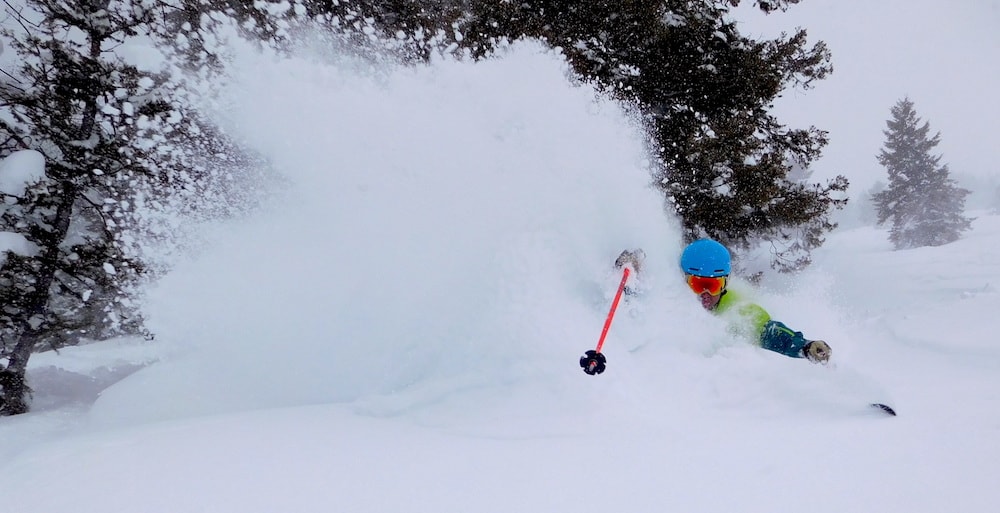 I hooted a LOT today…
The snow was deep, soft, fast, fun, and rip-able.
Jamie Blair and I were freaking out.
We even found some airs and Jamie sent one big.  
We charged tram laps until they shut 'er down at 3:30pm and sent us home.  
The Mangy Moose was clutch again with a classic 3-piece bluegrass band with banjo, guitar, and stand up base that covered one of my all-time favorites:  The Band's "The Night They Drove Old Dixie Down."
Today was an incredible day and my favorite of the 4 ridiculous powder days we've skied here so far this week.
It felt good.  It felt like the old days.  It felt like home.
SNOW NUMBERS:
FORECAST:
PHOTO TOUR: