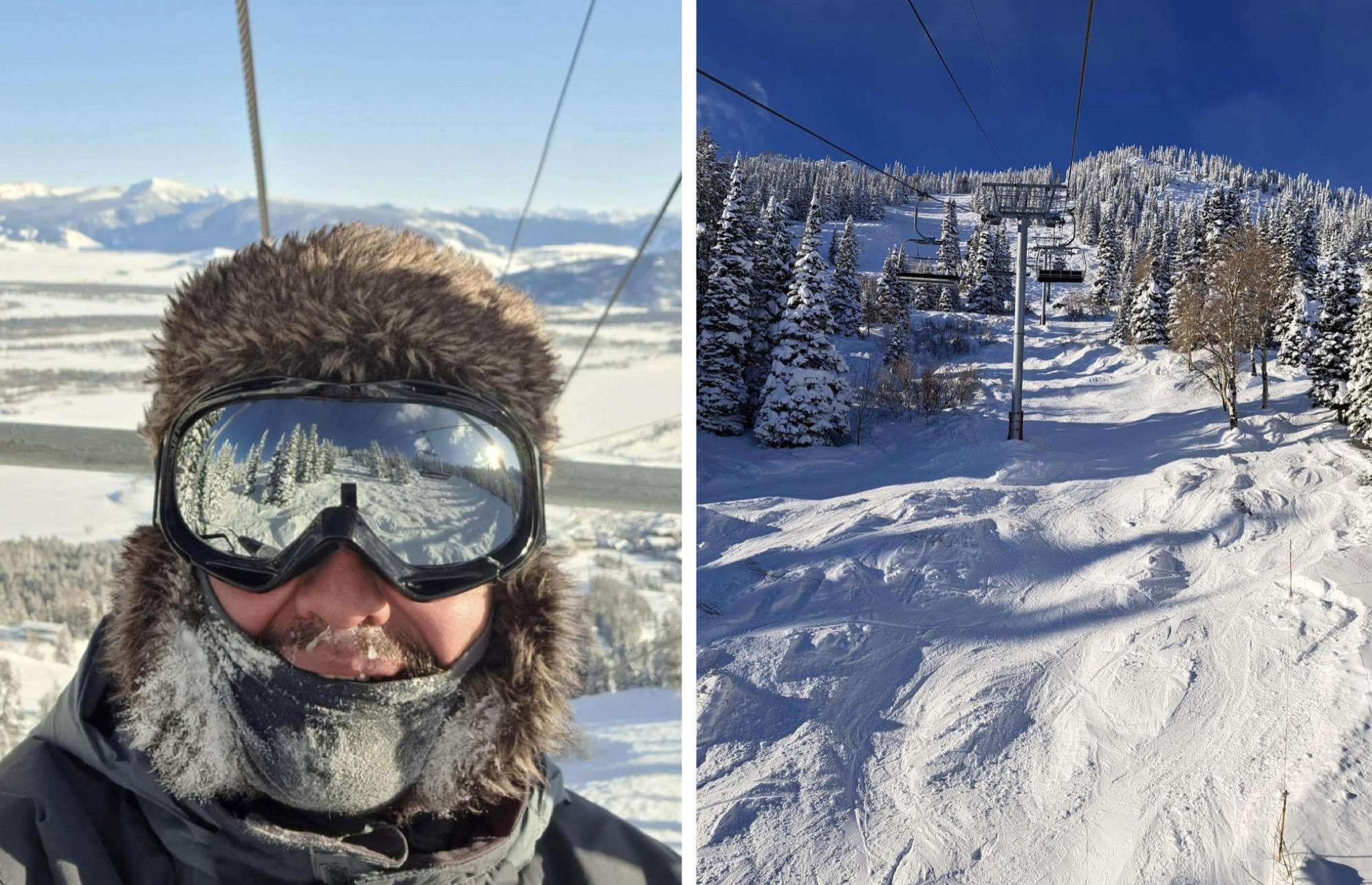 Something is going on with Jackson Hole Mountain Resort skiers and riders as the number of 100,000+ vertical days continues to be logged.
Now we may have a new unconfirmed daily record.
Eben Coarsey, a 36-year-old, who has lived in Jackson since 2019, tracked 124,981 feet of vertical on January 30, 2023.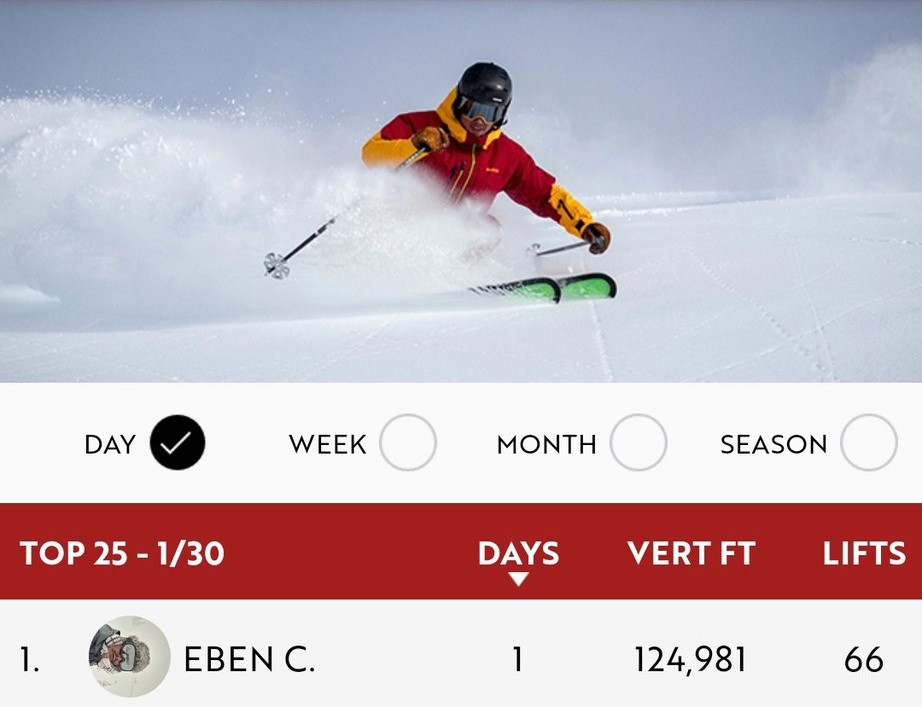 I doubted this feat, so I reached out to Eben to get his story.
Eben both skis and snowboards, but he is better at skiing and enjoys it more, so that is what he rode. He had logged a 109,000 vertical day just a week prior and had a few days last season where he covered 80,000-90,000 vertical feet. So last Monday, he decided to go for his biggest day and set a goal of riding 115,000 vertical. Here's what he had to say:
"I saw that it would be ultra-cold (-20 to 4 °F) meaning a smaller crowd. The forecast was sunny with no clouds which I prefer for the best visibility on this kind of day since I am skiing as fast as safely possible. The basic strategy was to be first in line to get up to Teton Lift via two other chairs and start running laps down as fast as possible. The first dozen or so I got down in about 1:30, and gradually my speed slowed as the crowd grew and the snow got chopped up. Maintaining 1:50 per run as a time limit was crucial."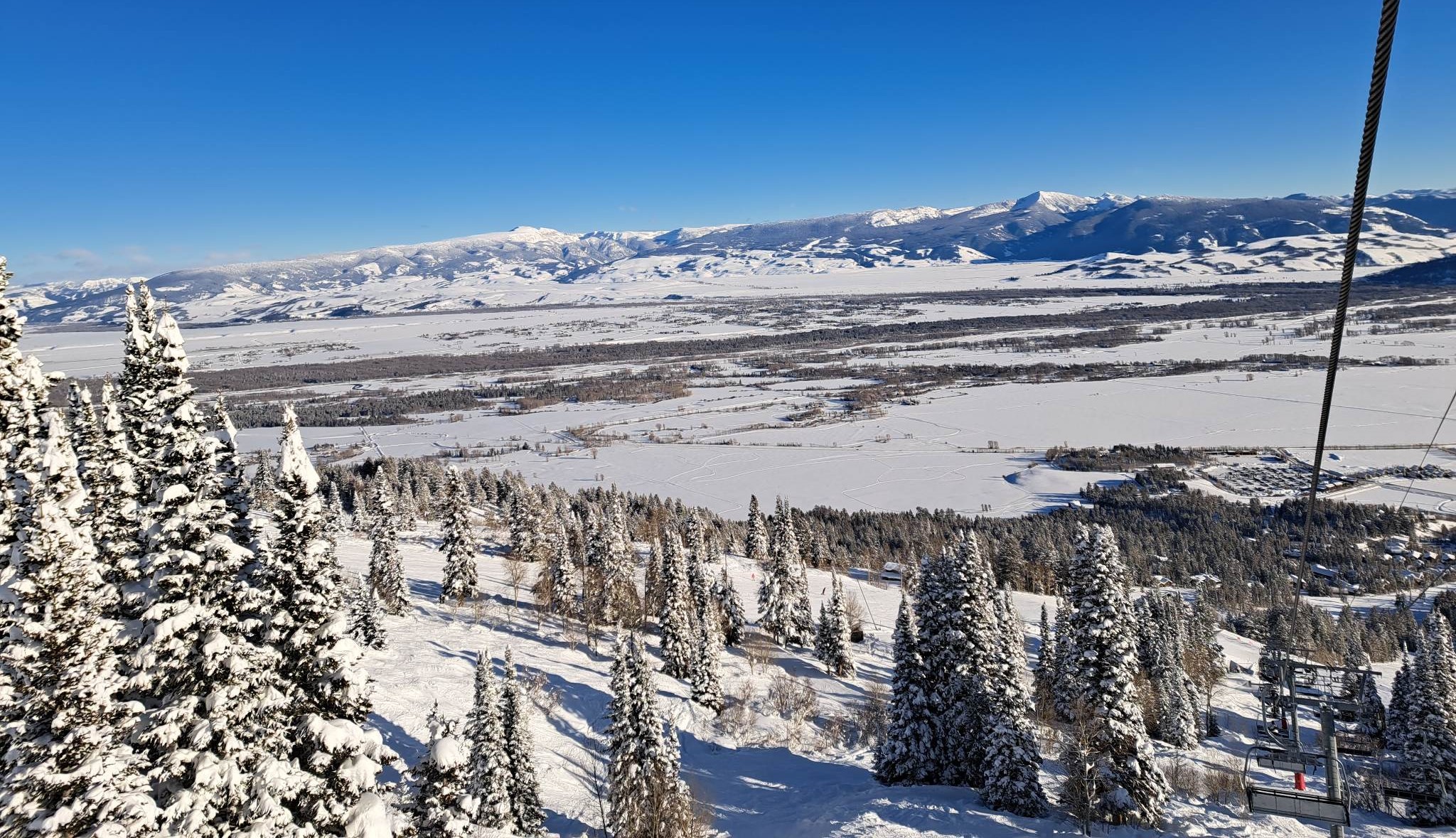 Eben skied alone, which allowed him to use the singles line. He could ride back up almost immediately and never had to wait for more than three chairs to get on the lift. The lifties knew him from his 100,000 vertical day just a week ago. He took no breaks, and his only nutrition was an orange and a piece of chocolate. This allowed him to average six-minute laps.
"My biggest struggle was frost nip on my nose exacerbated by the wind. I was averaging 45-55 MPH per run. The first physical challenge was burning quadriceps at 75,000-85,000 feet, and at 90,000-100,000 feet at 2:30 PM was very rough. The second burn came right before the end at 110,000, but at 4 PM when I finished with a long final run down Lower Tramline, I was feeling really elated and floating from endorphins. The chair lifties were high-fiving me and cheering me on."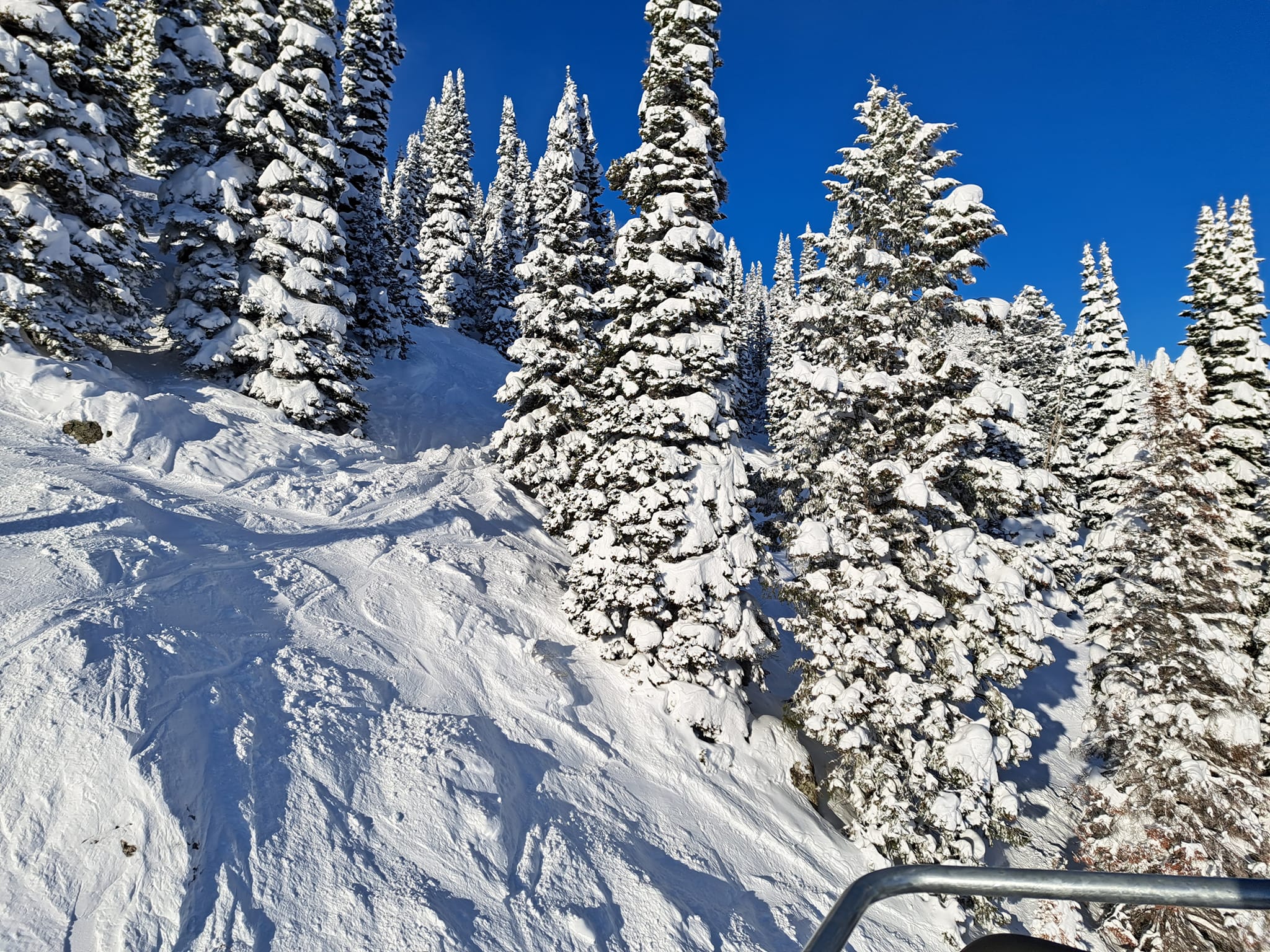 Eben is an engineer for Hotel Terra in Teton Village and normally starts work at 2 PM. This allows him to ski six or seven days a week. However, he did take the next day off from the slopes and admits that going up and down stairs at work was a bit rough. But he was back on the snow the next day but only logged a measly 17,000 vertical.
Eben also admitted that based on his calculations, he rode closer to his stated goal of 115,000. The app is maybe 90% accurate and possibly accounts for more gain while banking or going over terrain features. No matter the number, it is impressive, and Eben says he did it all for fun.