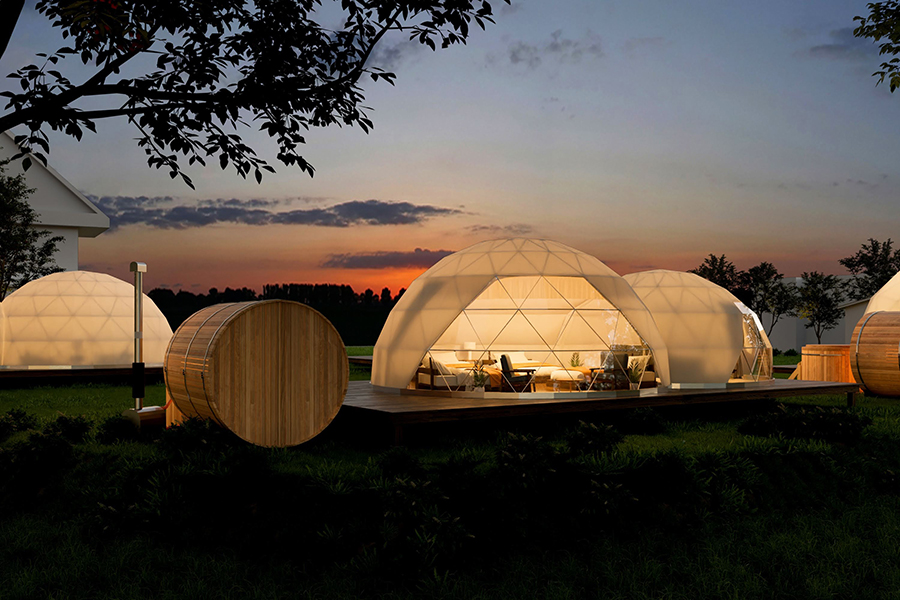 As the snow begins to melt and flowers begin to bloom, ski resorts around the world are preparing for spring and summer activities. In Japan, Hakuba Valley Ski Resorts are working on adding new additions to make these upcoming seasons the most entertaining yet for their visitors. The most exciting new edition is Hakuba's new glamping site, which is located in the middle of Hakuba Happo-One resort.
The new glamping site is designed to create the most luxurious and relaxing space for outdoor lovers. This glamping site is nothing like the other competition. Each tent is designed in an igloo shape to maximize the view of the beautiful valley. Each igloo also comes with access to a private sauna, and one lucky igloo has access to a private hot tub.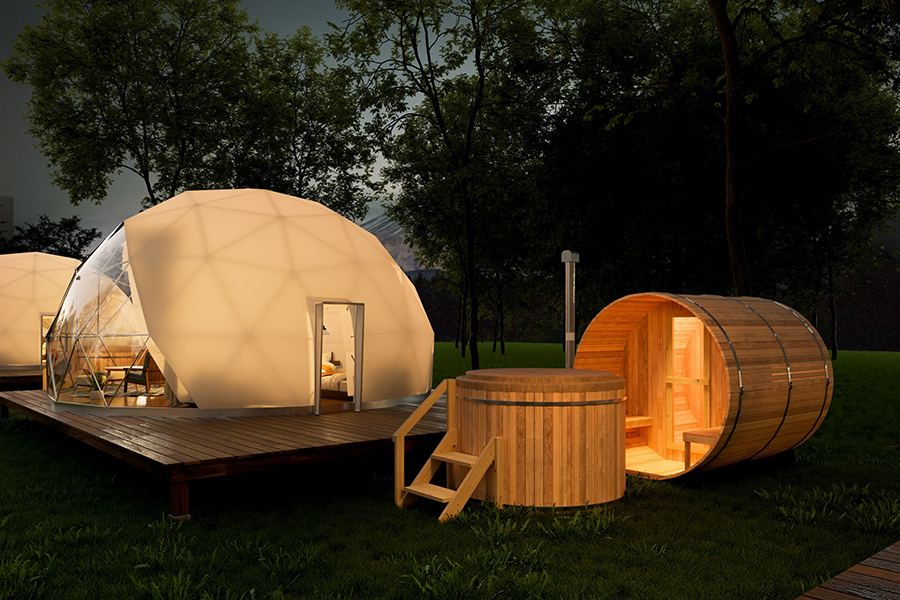 Hakuba has thought of everything when designing the new glamping site. Visitors have breakfast and dinner included in the cost of reserving an igloo. This breakfast and dinner is not just any breakfast and dinner, though. Each meal is made with organic, seasonal, and locally grown ingredients that will change the way you think about camping food for the rest of your life. The hot pot dinners will make you want to stay at the campsite for the rest of time.
Hakuba Valley is known across the world for having some of the best skiing and snowboarding trails in the world. The slopes will stay open until April, but once the slopes close, the beauty of Hakuba Valley does not. The valley transforms itself from a picturesque winter wonderland into a beautiful spring dream. The ski and snowboard trails are turned into hiking and biking trails, the frozen lakes become world-class fishing spots, and of course, the apres scene never closes!
Hakuba's glamping site will be a perfect destination to view this Japanese spring dream. Many people, myself included, have never considered a summer vacation to the Hakuba Valley because many of the resorts in the valley close in April once the ski season is over. However, the glamping site opens on March 1st and currently is accepting reservations for the summer season.