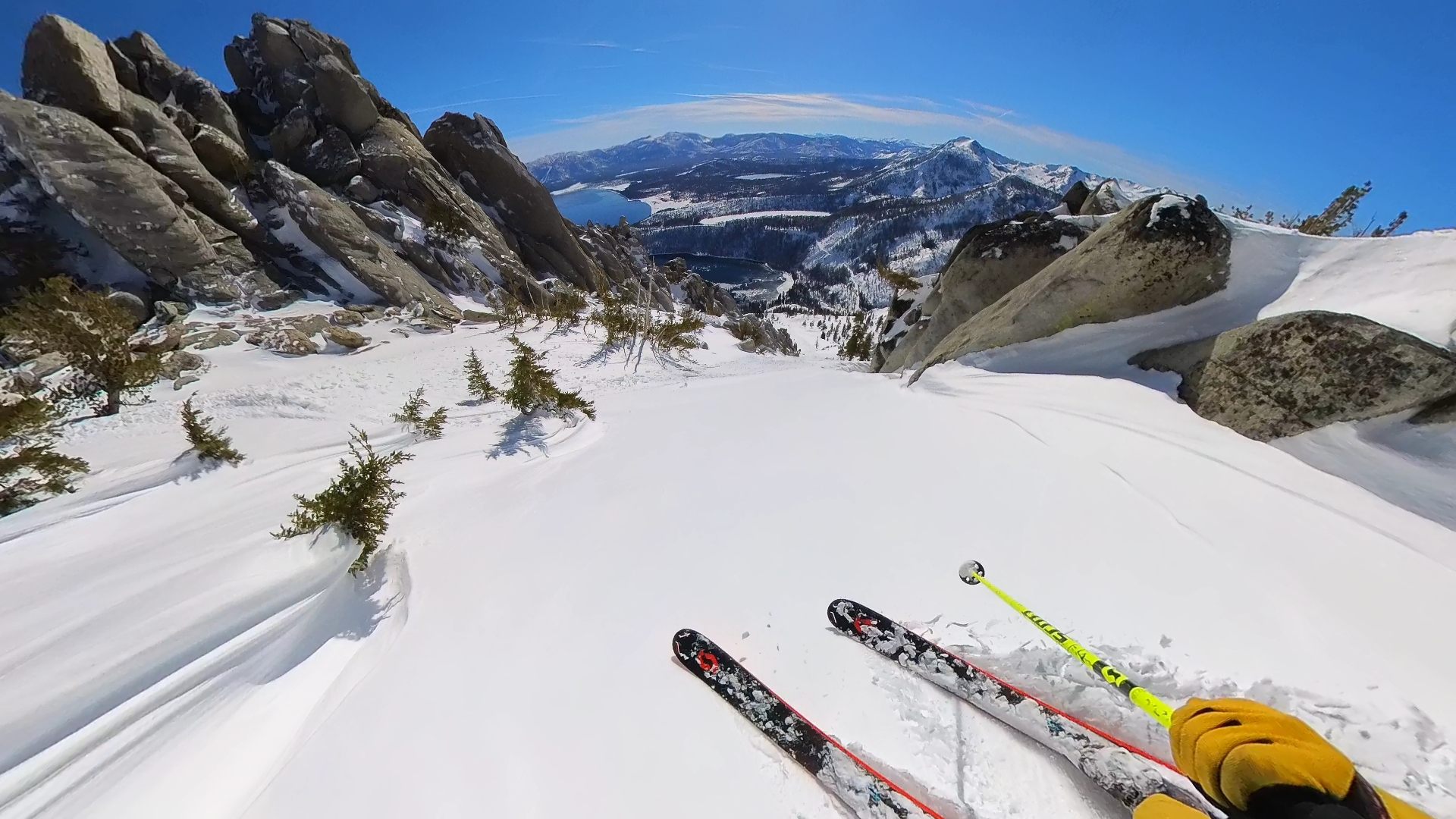 Report from March 2, 2023
On Thursday, we went water skiing in one of the most beautiful places on earth above Lake Tahoe.
The views were electric, the snow was lifeless…
We thought 3°F dawn temps & a 9am drop-in was going to be early enough to avoid the snow sizzle, but we were woefully wrong.
"Welcome to Tahoe in March!", said one passerby.
We had a transcendental experience nonetheless.
Just being near this lake is an adventure.
AVALANCHE FORECAST
WEATHER FORECAST
PHOTOS