The city of London was recently named a National Park City.  If this doesn't sound like a familiar concept, that's because it isn't. London is the first city to ever be given this title.
The brainchild of geography teacher Daniel Raven-Ellison, the National Park City Foundation is a nonprofit that aims to make cities greener, cleaner and wilder. Thus far, this has meant the opening of a new swimming lake, cycleway, wetland and 18 hectares of riverways.
Best of all, this is not just a London Project.  Newcastle and Glasgow have their eyes set on becoming the next National Park Cities. The National Park City Foundation hopes that their ideology and beliefs will spread throughout Europe as well as across continents to countries like Australia and the United States.  The goal is to have 25 National Park Cities around the world by 2025, and in my opinion, there well should be.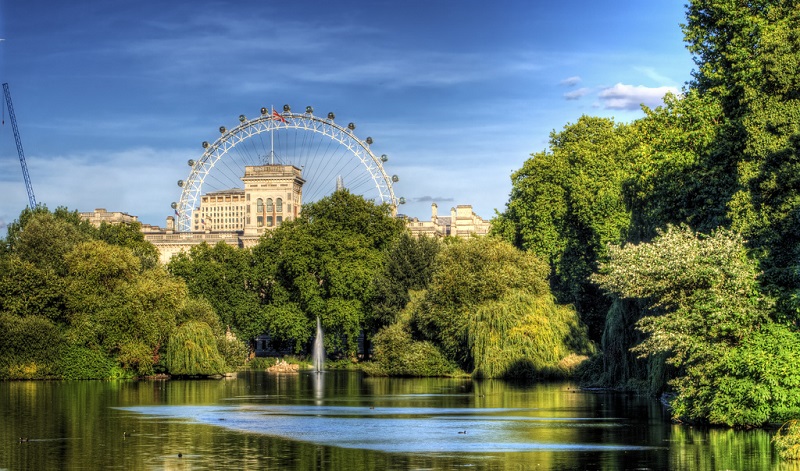 What is happening in London thanks to the National Park City Foundation would be beneficial to people in cities everywhere.  They are not only focusing on environmental issues such as cleaner air and reforestation, but they are making nature in the city more accessible to residents and tourists.
Maps are being revised to make people more aware of the natural attractions and outdoor activities available in the city.  New maps simply have more green to show just how much forest and nature is really in the city.  The maps now prominently include parks, walkable routes, biking routes, swim and kayaking spots, as well as connections between these natural areas.
The hope is that this will help people, commuters and tourists alike, remove their dependence on the public transit system and be able to enjoy nature both during their free time and going to and from their destination. This is something I think everyone could use and enjoy, especially those living in a city.  It is important for people to spend time in nature throughout their day.
All too often, people are kept away from the outdoors due to our jobs and commutes, and tourists walk right by beautiful natural landmarks not knowing they are there.  If the National Park City Foundation were to really catch on and spread to cities around the world, not only would cities be greener, cleaner, and wilder, but people would be much better equipped get outside and appreciate the nature in their city.