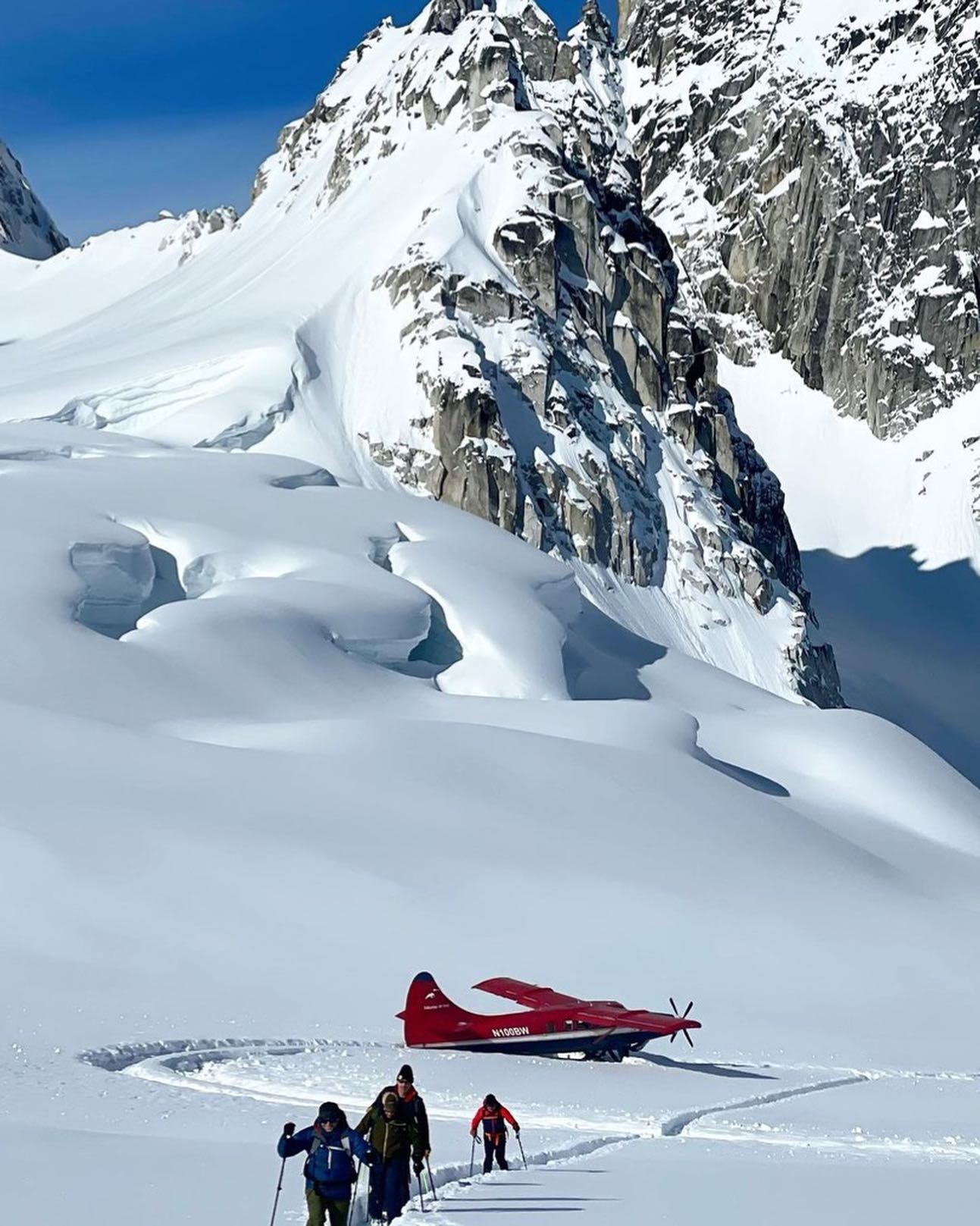 In 2020, Bill Allen's grand prize had finally come true. After 25 years of guiding peaks in Alaska and a lifelong dream of skiing down Denali, he would finally get his chance. Sitting at 20,310 ft. about sea level and claiming rights as the tallest peak in North America, Denali is undeniably massive. Bill Allen, co-owner and guide for Telluride-based mountaineering company Mountain Trip believes, "It's the crown jewel of North American for not just mountaineering, but ski mountaineering."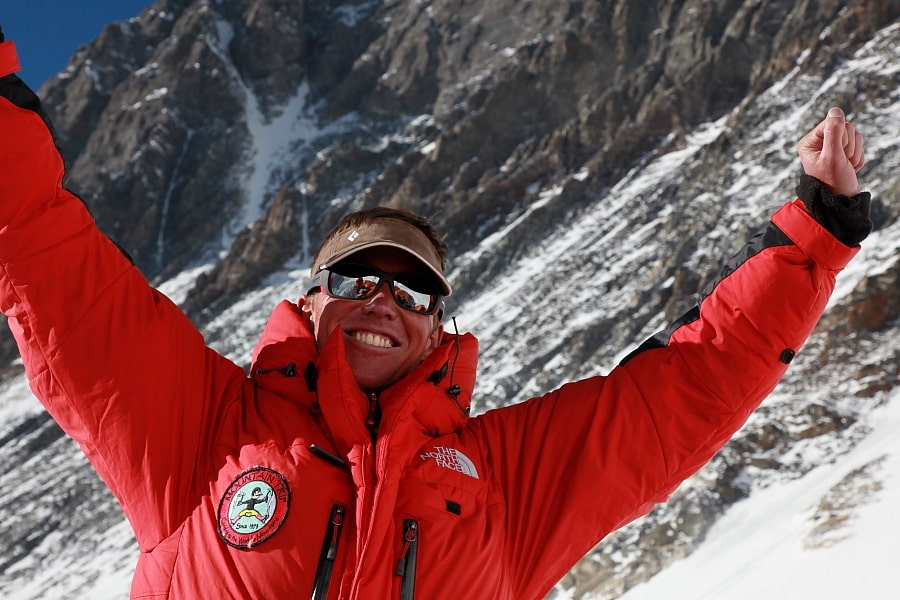 Ski mountaineering itself is a relatively new sport not explored by most skiers. Ski mountaineering shares the same methods of climbing in winter conditions as mountaineering, but holds a unique distinction apart from its sister sport by choosing to ski on the descent, rather than climb.
Ski mountaineering is new to Denali as of 2020. Prior to this, professional guides had been working under decades-old National Park Service restrictions first set when ski mountaineering was not nearly as popular. The antiquated rules were introduced as a safety measure and required all mountaineers to be roped both on the ascent as well as the descent. So until 2020, any guide service that assisted clients on the ascent was also required to keep them roped on the descent.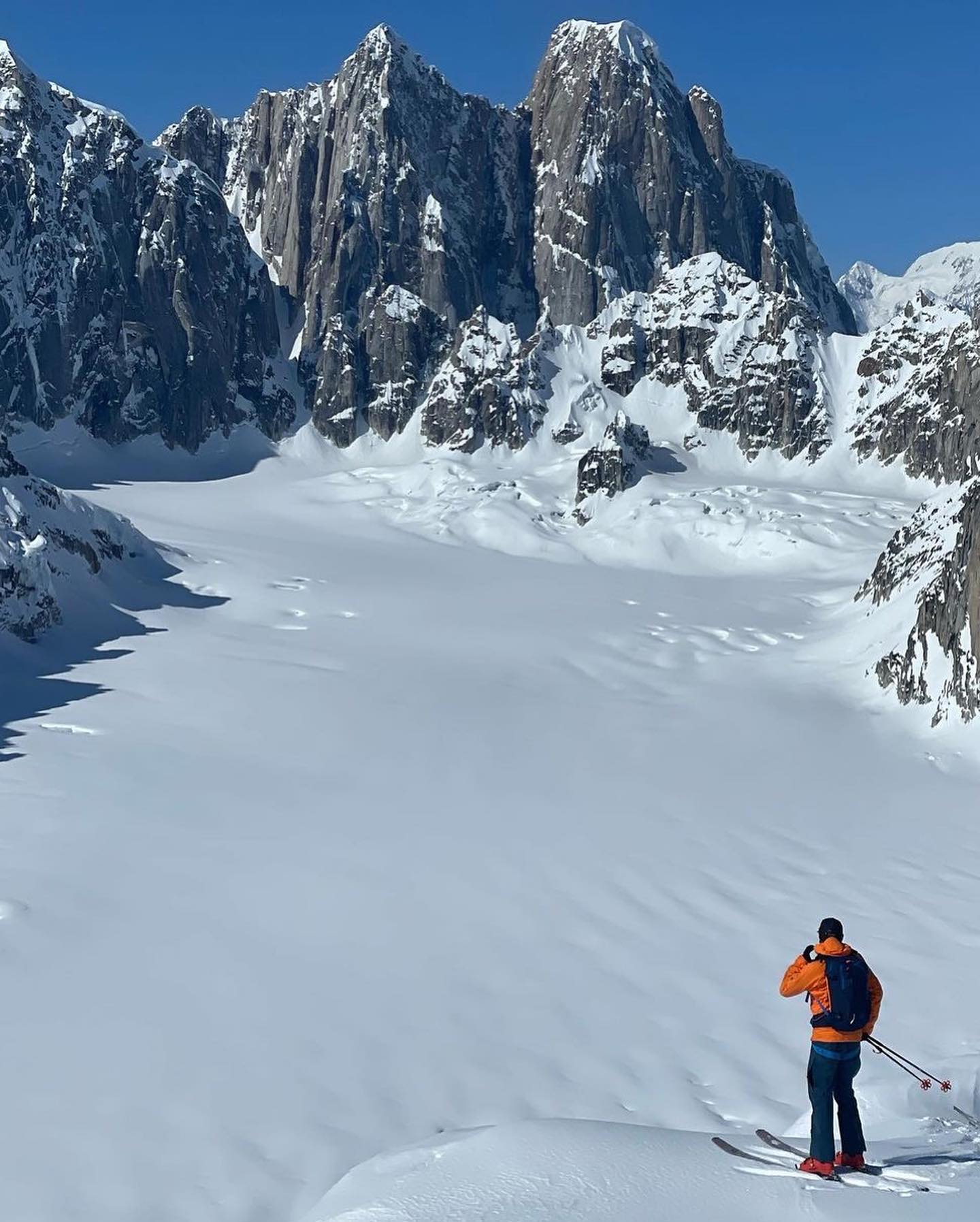 Any experienced skier knows that skiing roped together on a descent can be a recipe for disaster, possibly even death under certain conditions. World Extreme Skiing Champion and expert ski mountaineer Chris Davenport also believes this and adds, "It's one thing to be on a rope when skinning up, but skiing down, it's easy to yank someone off their feet."
Playing an unassuming, yet pivotal role in lifting these old restrictions was Denali Park Ranger Tucker Chenoweth. Chenoweth, himself a skier, had long recognized from his own private trips the possibility of safely ski mountaineering on Denali, saying, "… that there was no real reason for the park service to prevent it."
Chenoweth, however, urges caution for anyone attempting to climb and ski Denali because of how incredibly challenging it is. Speaking from his own experience Chenoweth preaches,
"I'd say skiing on Denali is survival. There's places and times that it lines up and you have descent snow, but in general, you're going to be really battling the conditions. You're going from 7,000 feet to 20,310 feet and so you get the whole gambit of conditions. It's everything from breakable crust to wind slab to corn to powder, all the way up to super hard alpine ice. It sounds fun, so I think there will be interest, but the reality of committing to it and doing it is going to be different, because it should not be taken lightly."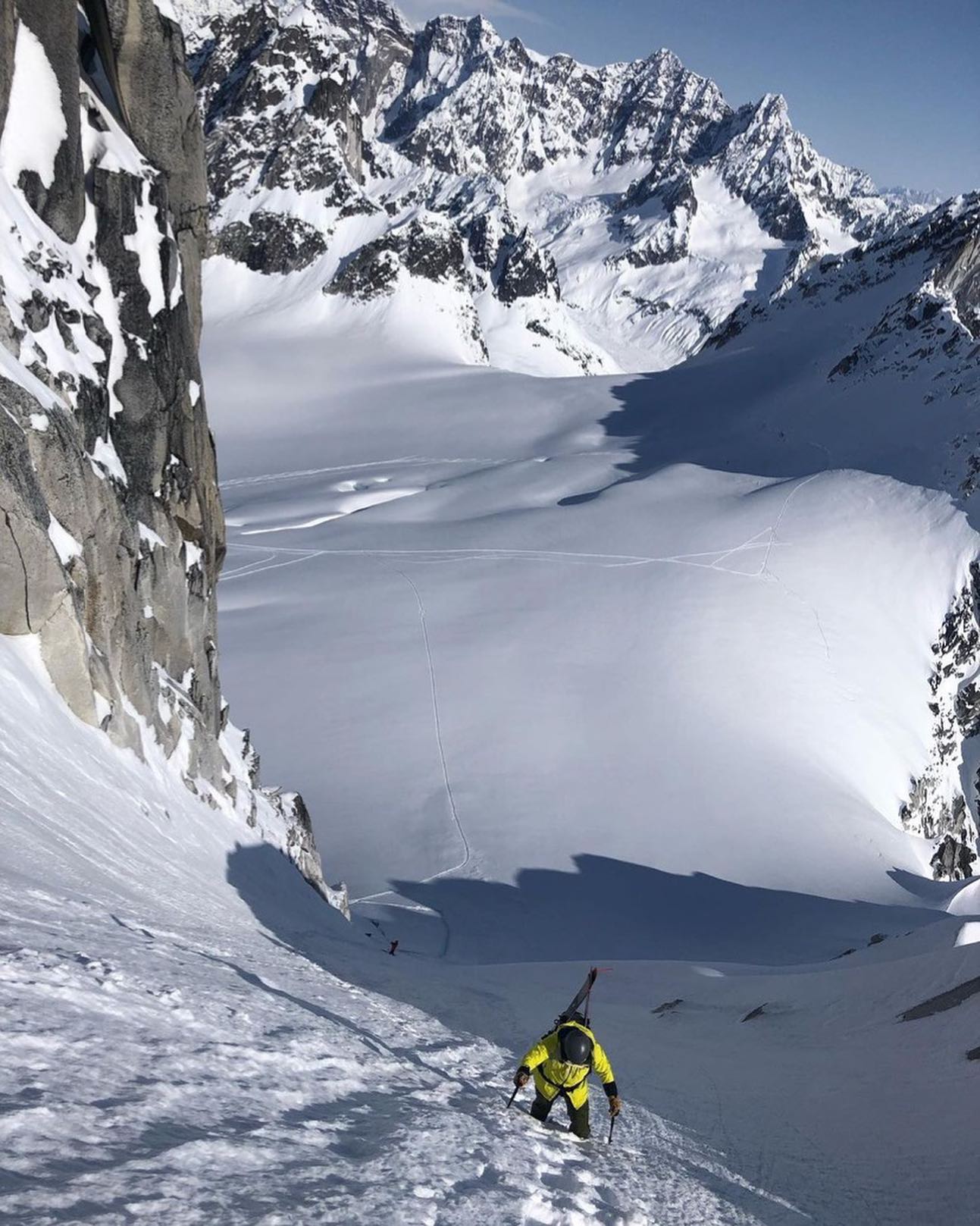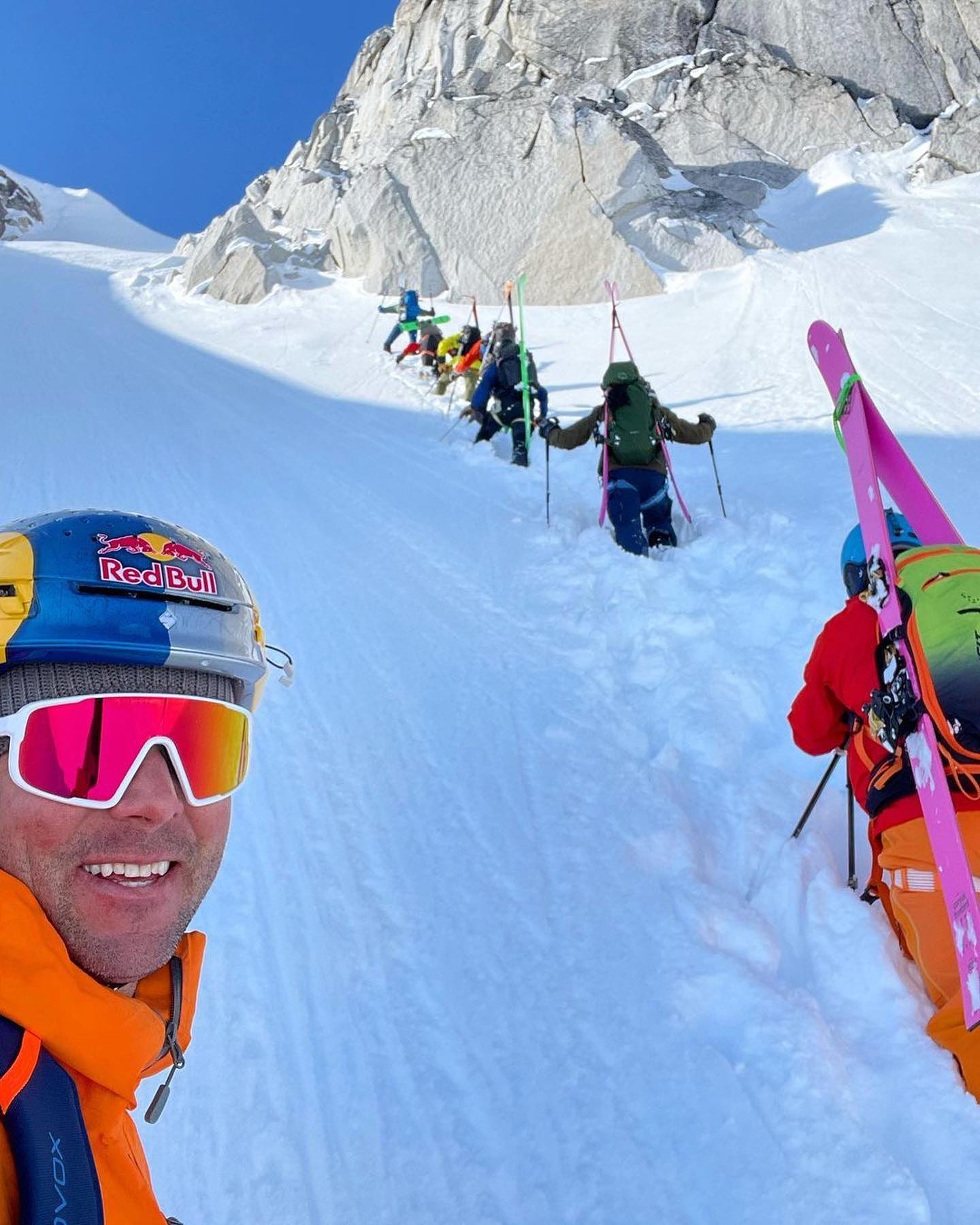 Denali is all of that and probably more. Ski mountaineering requires a number of specialized skills like safe glacier travel, crevasse rescue, the ability to climb uber-steep couloirs with heavy packs, use of ice axes and ski crampons, self-arrest techniques, and more. All of these skills are mandatory and requisite for these trips. Speaking on the skills necessary, Allen believes:
"All of these things, as well as dealing with the altitude and environment of Denali, then you also need to be a really strong and proficient skier that can handle skiing with a heavy pack on in, like, not perfect snow conditions, in potentially steep terrain… There's a lot of people who have interest and fewer people who have the skills."
That's where Mountain Trip looks to position itself for the future, not only as a guide service that can expertly assist you on your Seven Summit Search but also one that can educate and teach you and help you acquire the skills needed. Mountain Trip started holding week-long ski mountaineering camps in Denali in the Spring of 2021 to do just this; teach the skills needed to safely climb and ski Denali. In April of 2022, Mountain Trip held its second annual training camp before following it up with a first-ever guided ski mountaineering trip on Denali just a month later in May 2022.
With all the knowledge, skills, and experience required, it's not often something that can be learned in a weekend. Explaining some of the learning processes Allen says,
"It's the kind of thing that I think takes people years to sort of build up to. We have people who are coming and skiing with us in Colorado, doing some training there, then coming to Alaska for the week-long ski mountaineering camp next year. It's going to take people a couple of years. I think, to build up the skills and comfort level."
For those readers who are looking to level up their skills and/or push for a ski mountaineering trip on Denali, Mountain Trip is currently one of only five permitted guide services available. Alaska Mountaineering School is the only other company as of now to offer guided trips with ski descents. It's also likely that with the increasing interest we'll see more companies come online and offer trips as well.
For now, and regardless of how you may choose to ascend Denali (climb, skin, bootpack, perhaps even crawl!!) I think it's fair to say you have rightfully, and honestly… 'earned your turns.'