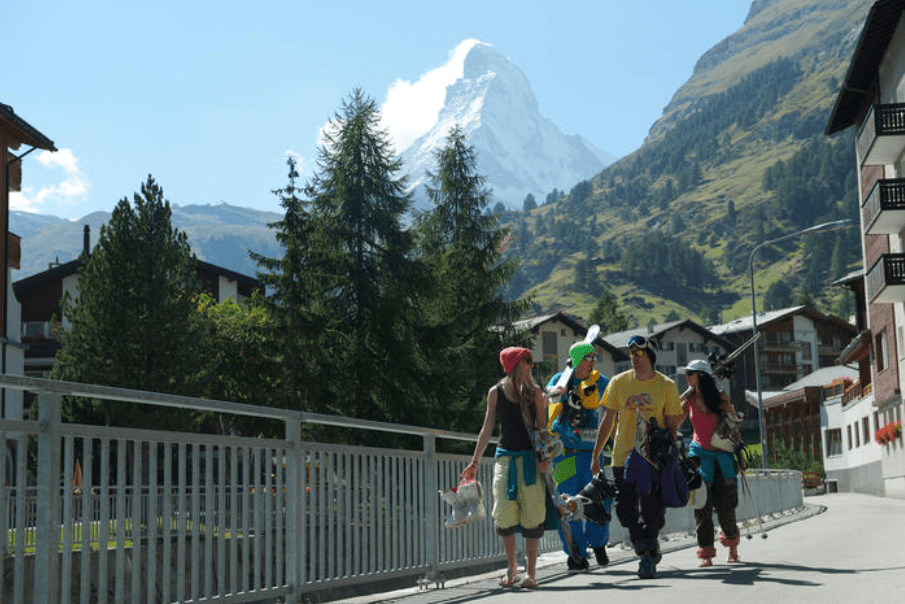 Without a trek to the Southern Hemisphere, it's becoming tougher and tougher to find reliable snow this time of year. Glacier skiing during these warm summer months seems to be about the best play to date. Unfortunately, it looks like they might be drying up, too. You might want to think about getting after it while you still can.
This summer's two glacier victims include Mölltaler Glacier in the Austrian Alps and Val D'Isere in France. On the Radio Val D'Isere Twitter page, they commented about the closures, saying it faced, "Low snowfall in winter and the very mild temperatures in May." Needless to say, the conditions aren't looking so good at the moment.
European skiing has long been famous for its summer glacier skiing. For some enthusiasts, it's even a national pastime of sorts. European glacier skiing seemed to have reached its peak in the mid-1980s with almost 50 different resorts offering lift-accessed riding. By 2000, the number dwindled down closer to 40. Now it's less than 20. Even those areas that do remain open are not always open year-round or are only open for shorter periods than before.
Recently, a group of Swiss researchers assigned responsibility to the glacier changes, citing patterns of rising global temperatures and varying degrees of atmospheric carbon concentrations now combined with dismally low snow accumulations. Their model predicts a 50% reduction of the glaciers by 2050 with a more pessimistic variation suggesting a complete eradication by 2100.
Fortunately, for those of us still motivated to travel, you can still find plenty of lift-accessed glacier skiing today. In Europe, Hintertux, Les2Alpes, and Zermatt are all open and plan to stay open throughout the remainder of the year. Tignes, another popular glacier, reported a change from their year-round operations and now plans to end in July.

North American glaciers have shown mixed results recently. Blackcomb's famous Horstman Glacier is a favorite of many and again open this year. Unfortunately, it's limited to training camps and not open to the general public at this time. Maybe next year?
Horstman Glacier has also had its share of challenges, too. In 2015, low snowfall accumulation led the Blackcomb team to rely on snowmaking systems to keep the terrain open and skiable. Then in 2020, the 33-year-old Horstman T-bar was removed as the latest casualty from the receding snowpack.
Another classic American glacier lies about an hour east of Portland, Oregon, and is appropriately titled Timberline. With a strong late-season snowfall, Timberline plans to stay open with their lifts spinning well into August.
A third U.S. glacier, however, didn't fare as well. Beartooth Basin is a summer-only resort located in Cody, Wyoming, and reported no plans to open this summer due to lack of snow.
Where does that leave the rest of us? For those of us, like myself, who can't visit these summer ski spots, or are not making the sojourn south, I guess we're left to just live vicariously, enjoy each moment, and pray for an early-season start. That surely couldn't hurt, right?