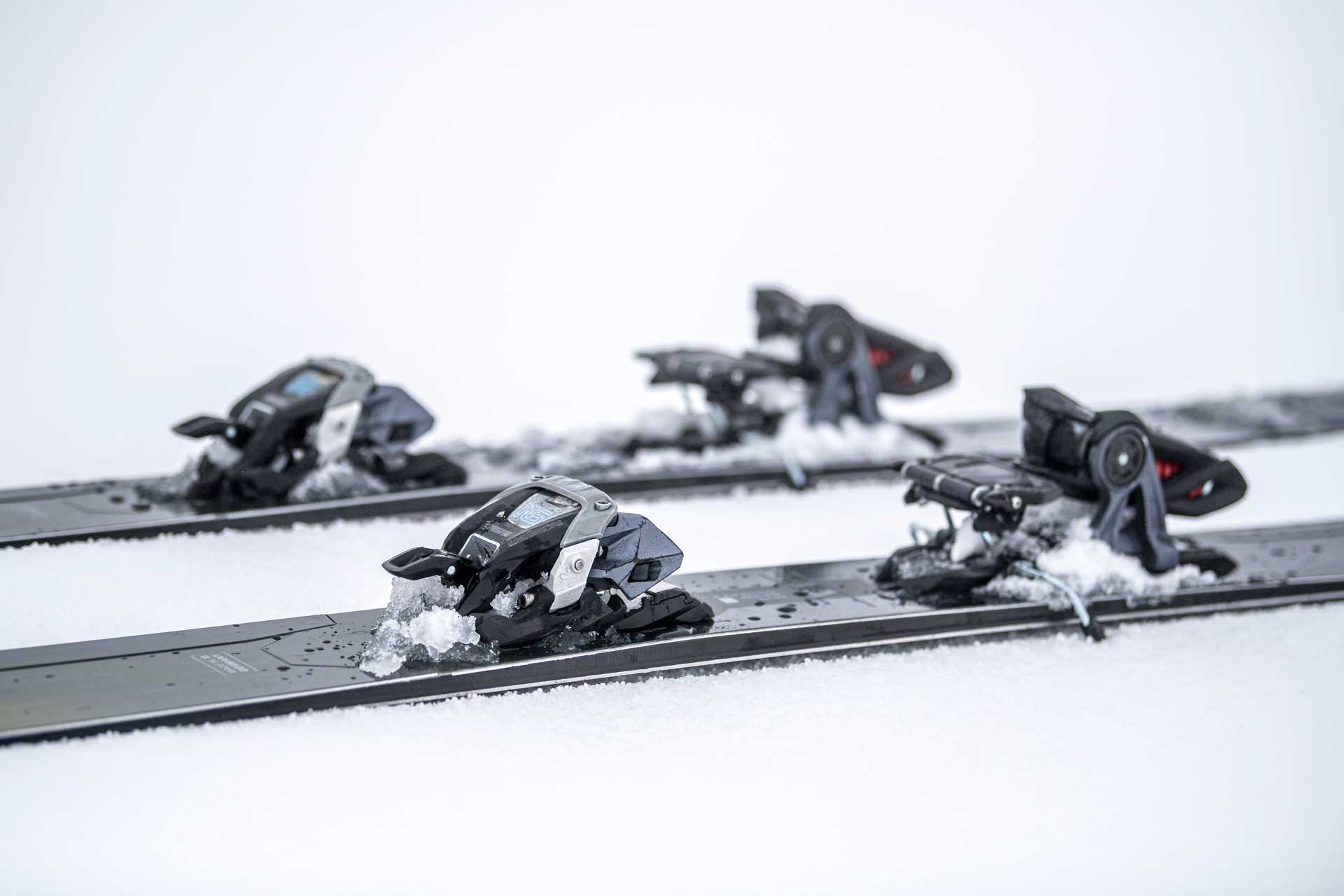 The Duke PT is Marker's latest hybrid-freeski binding with a convertible toepiece that allows for both pintech touring capabilities and alpine-certified downhill skiing. The Duke PT will rival similar products from binding manufacturers like Salomon, Atomic, and Armada.
Developed in cooperation with Marker's freeride athletes, the binding is being offered in both a 12 and 16 DIN variation.
To switch the binding to hiking mode simply unlock the upper part of the toe piece and rotate it forward. You also save 500 grams of weight in uphill mode by removing the toe sections and putting them in your backpack, making it a lightweight option for loyal Marker riders who are skeptical of full-on pintech bindings.
Features and Specs:
Similar products:
The New Duke PT is much like the CAST system, as parts of the toe piece are removable and stowable in your backpack for the uphill tour. The brakes lock down, like the CAST system, and the heel piece is far enough back to be out of the way for touring. It's a unique new system that is changing the game in backcountry skiing.