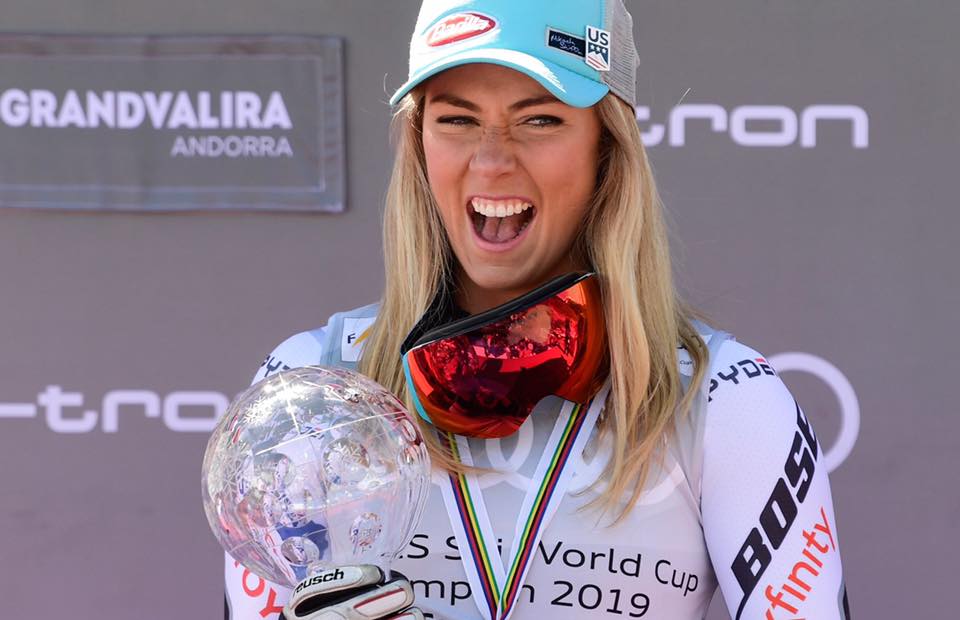 Mikaela Shiffrin, at just 24-years old and currently the world's most successful skier, might be in the prime of her career but she is already thinking about retiring.
Already on track to break every alpine record going, in an interview with USA Today she said she doesn't see herself skiing into her 30s. It will totally depend on her health, and if she's still enjoying it.
"I guess I don't really have a timeline," Shiffrin said during a conference call. "I don't know if I'm going to make it until I'm 30. Or if I'm going to retire before that, if it's going to be after that. I probably don't see myself going well beyond 30.
On her way to her third overall World Cup title last year Shiffrin won 17 World Cup races, smashing the previous record, and her victory in the Super-G at Lake Louise made her the first skier ever to win in all six disciplines. 
Currently sixth on the list of career World Cup victories with 60, Shiffrin will pass Ingemar Stenmark's record of 86 before the Beijing Olympics in 2022 if she keeps up her current pace.