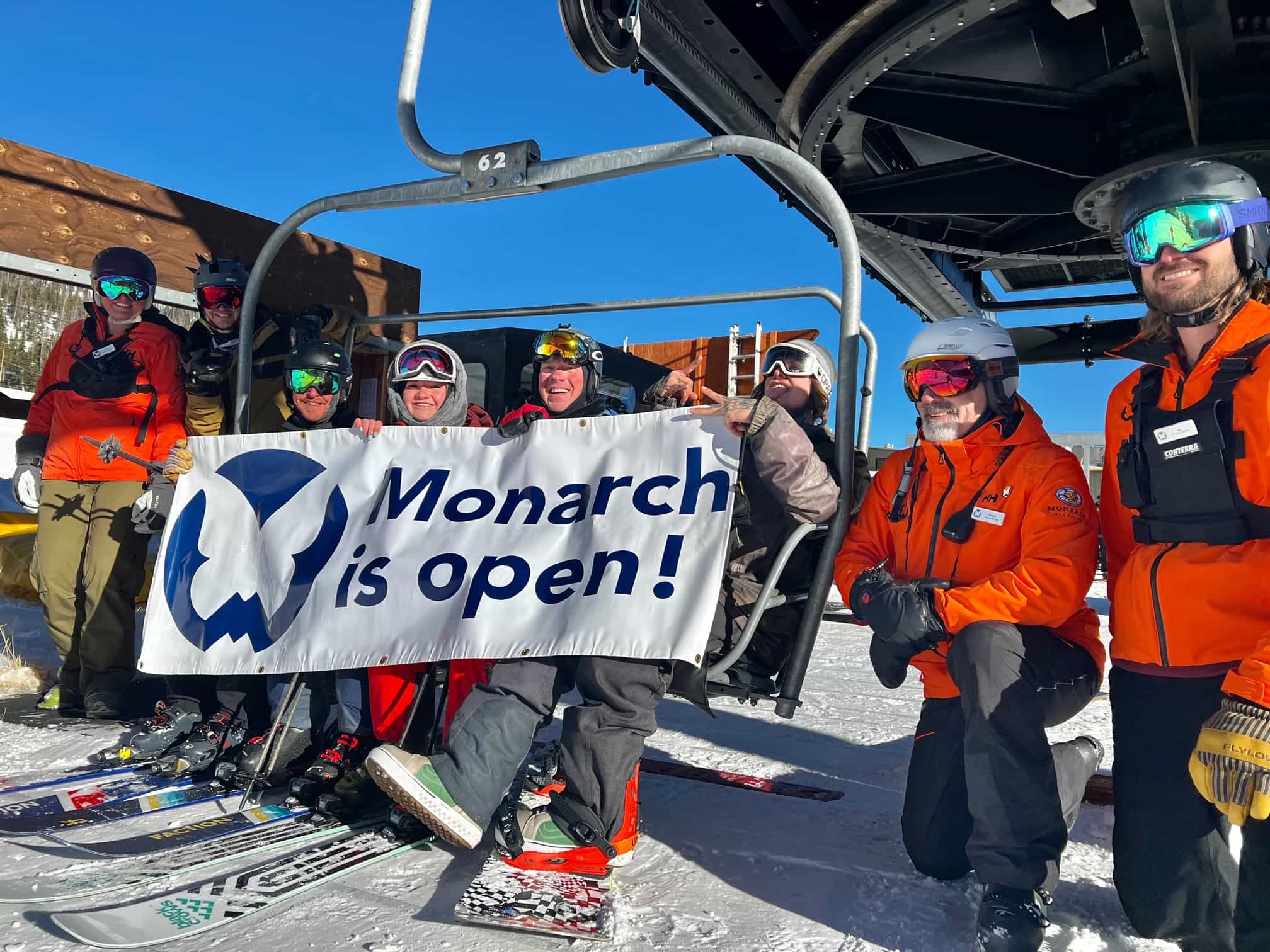 Monarch Mountain, CO, opened for the 2022-2023 season on Thursday, December 1.
As one of the few remaining ski areas in Colorado that do not make snow, Monarch relies entirely on natural precipitation to open. The most recent storm cycle provided enough coverage to open four of its seven lifts.
"We could not be more excited to welcome everyone back up to Monarch, it's going to be a great season!"

– GM and COO, Randy Stroud
Lifts operated from 9 am-4 pm. Lifts running were Caterpillar, Tumbelina, Panorama, and Pioneer.
Uphill access has now reopened. Uphill users must have an Uphill Pass and follow all designated routes and policies.
Reservations to ski or ride are not required, though Monarch does recommend pre-purchasing online by 11 pm the night before your arrival.
Monarch has seen 39″ of snow this season and has an 18″ base.
Monarch Mountain is also hosting an inventory reduction sale at the Crest from November 30 through December 3 from 11 am-4 pm. The ski area acquired the retail location and scenic tramway in October and plans to renovate the space to best fit the needs of those who recreate in the area.
More information about open terrain, amenities, and operating hours is available at skimonarch.com.