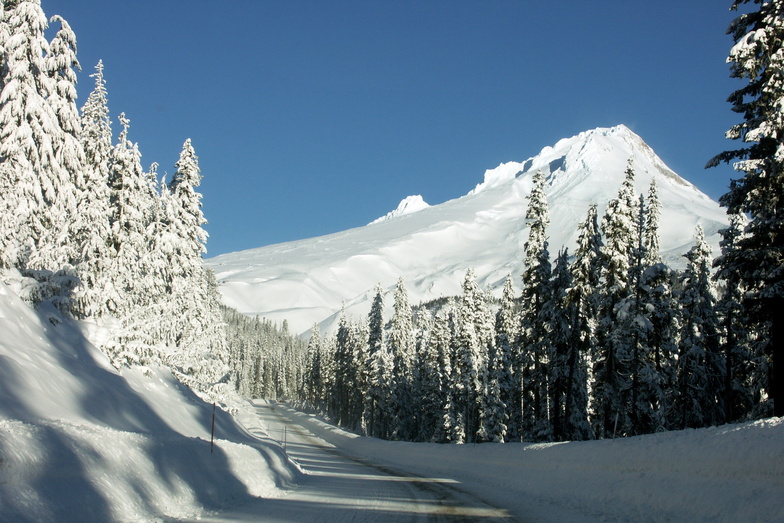 According to Oregon Live, a 57-year-old man was found dead in a tree well last week after hitting a tree well at Mt. Hood Meadows in Oregon.. It has been reported that Steve Leavitt hit a tree on the morning of March 7th and was buried in deep powder. Later in the day, rain hit the area and compacted the powder that Steve was buried in. At the time of the accident, he was skiing in an area called Jacks Woods, which is rated as extremely difficult.
Steve last rode the resort's Heather Chairlift around 11:20am on March 7th. His body wasn't found until Wednesday and he wasn't taken off the mountain until Thursday. Steve was found in an in-bounds area that ski patrol open when conditions permit. At the time of the accident, conditions were good in the Jacks Woods area. He was found without an avalanche beacon or any overnight supplies. It wasn't a lack of knowledge that influenced this accident to happen, he was an experienced skier and very knowledgeable.
A tree well is a void or depression that forms around the base of a tree, and most likely under the branches that hang from those trees, disguising the void. This void may contain a mix of low hanging branches, loose snow, and air. While skiing or snowboarding, it is very difficult to determine if a tree well exists, so skiers and riders should treat every tree the same.
Skiers and snowboarders must understand the risks of deep snow, educate themselves, and strictly adhere to safety recommendations, including always skiing or riding within sight of a partner, especially when off a designated trail, within the trees, or a gladed area. To stay safe on the mountain, expand your tree well knowledge.