Major search operations will continue today on Mount Rainier, WA for missing hikers Vincent Djie in the Longmire area and Talal Sabbagh at Paradise. 55 personnel combined between the two incidents yesterday.
Vicent Djie, 25, was last seen Friday hiking the Van Trump Trail toward Mildred Point, says Patti Wold with Mt. Rainier National Park. Djie had been spotted earlier on Thursday at Alta Vista Trail at Paradise. His car was found at Longmire. Yesterday was the second day of searching for the Indonesian student, who had been living in Seattle. Ground searchers and canine teams searched the trails and areas to the northeast of Longmire. A total of 25 personnel were assigned to Wednesday's search efforts.
Djie was last seen Friday, June 19, at 3:00 pm hiking the Van Trump Trail toward Mildred Point. Djie failed to return home on June 19th and was reported missing to the Pierce County Sherriff's Office. On Monday, June 22, a "Be On The Look Out" or BOLO was issued by the Pierce County Sheriff's Office for Djie's vehicle which was subsequently found at Longmire, within Mount Rainier National Park.
He's described as 5 feet 5 inches tall with black hair and brown eyes, last wearing a blue T-shirt, black pants, and carrying a dark blue draw-string backpack. 
Talal Sabbagh, 27, from Seattle planned to hike around Paradise on Sunday but was reported missing Monday. He was last seen hiking in Paradise on Sunday, June 21, 2020. Rangers located his vehicle in the parking lot at Paradise. A hasty search was conducted on Monday resulting in no sign of Sabbagh. Search efforts expanded on Tuesday and Wednesday, June 23-24. His cell phone last sent data in the Paradise area on Sunday, where his car was located.
He's about 5 feet 10 inches tall with black hair and a beard, last seen wearing a gray shirt, with black shorts and dark Nike shoes, park officials said.
A few showers moved through Mount Rainier National Park on Wednesday as a cold front traversed across Western Washington. Thursday and Friday will trend drier and warmer as upper-level ridging nudges back into the Pacific Northwest.
If you've seen either of these men, you're asked to call 360-569-6683.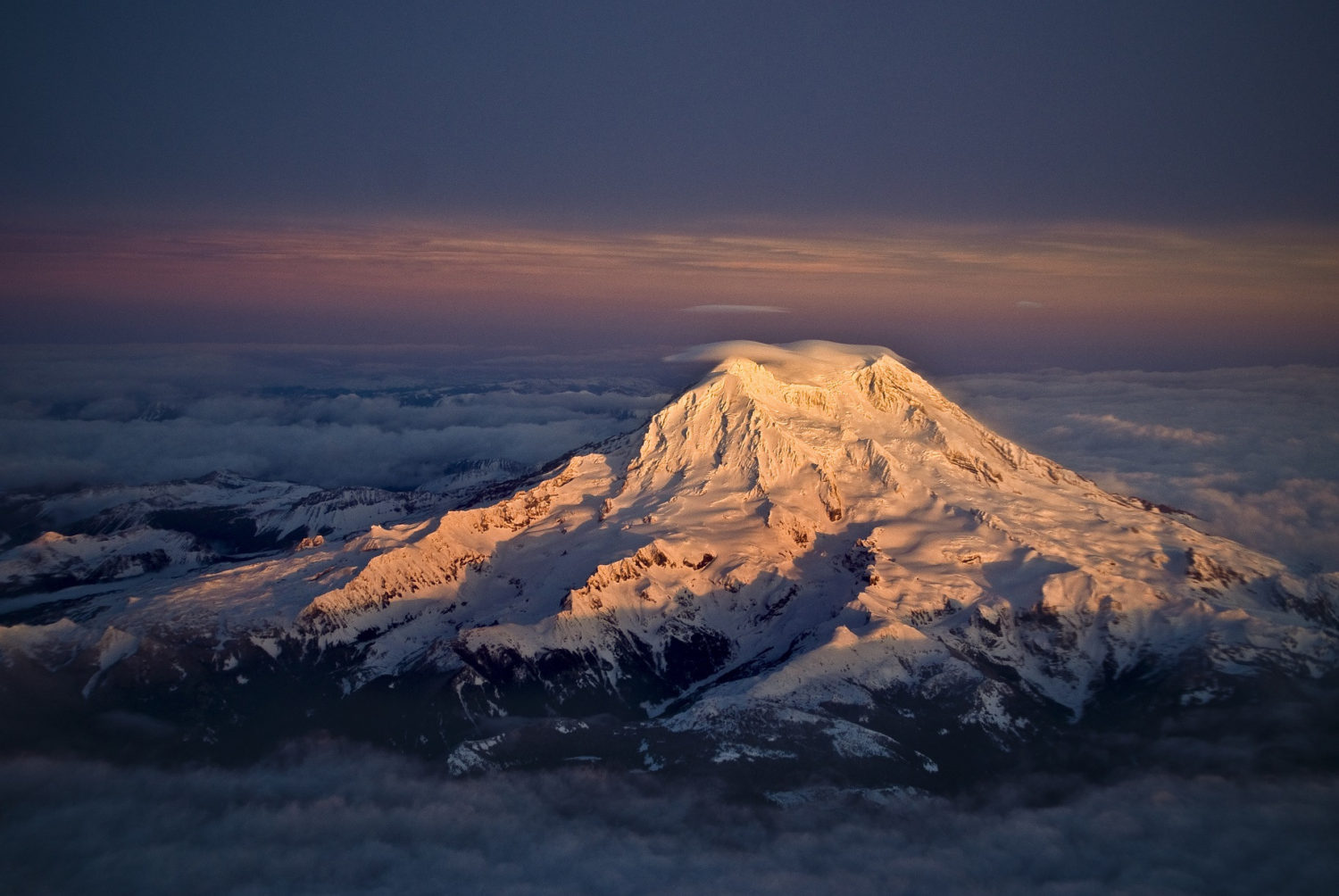 Mount Rainier National Park is an American national park located in southeast Pierce County and northeast Lewis County in Washington state. The park was established on March 2, 1899, as the fifth national park in the United States, preserving 236,381 acres (369.3 sq mi; 956.6 km2) including all of Mount Rainier, a 14,411-foot (4,392 m) stratovolcano. The mountain rises abruptly from the surrounding land with elevations in the park ranging from 1,600 feet to over 14,000 feet (490–4,300 m). The highest point in the Cascade Range, Mount Rainier is surrounded by valleys, waterfalls, subalpine meadows, and 91,000 acres (142.2 sq mi; 368.3 km2) of old-growth forest. More than 25 glaciers descend the flanks of the volcano, which is often shrouded in clouds that dump enormous amounts of rain and snow.