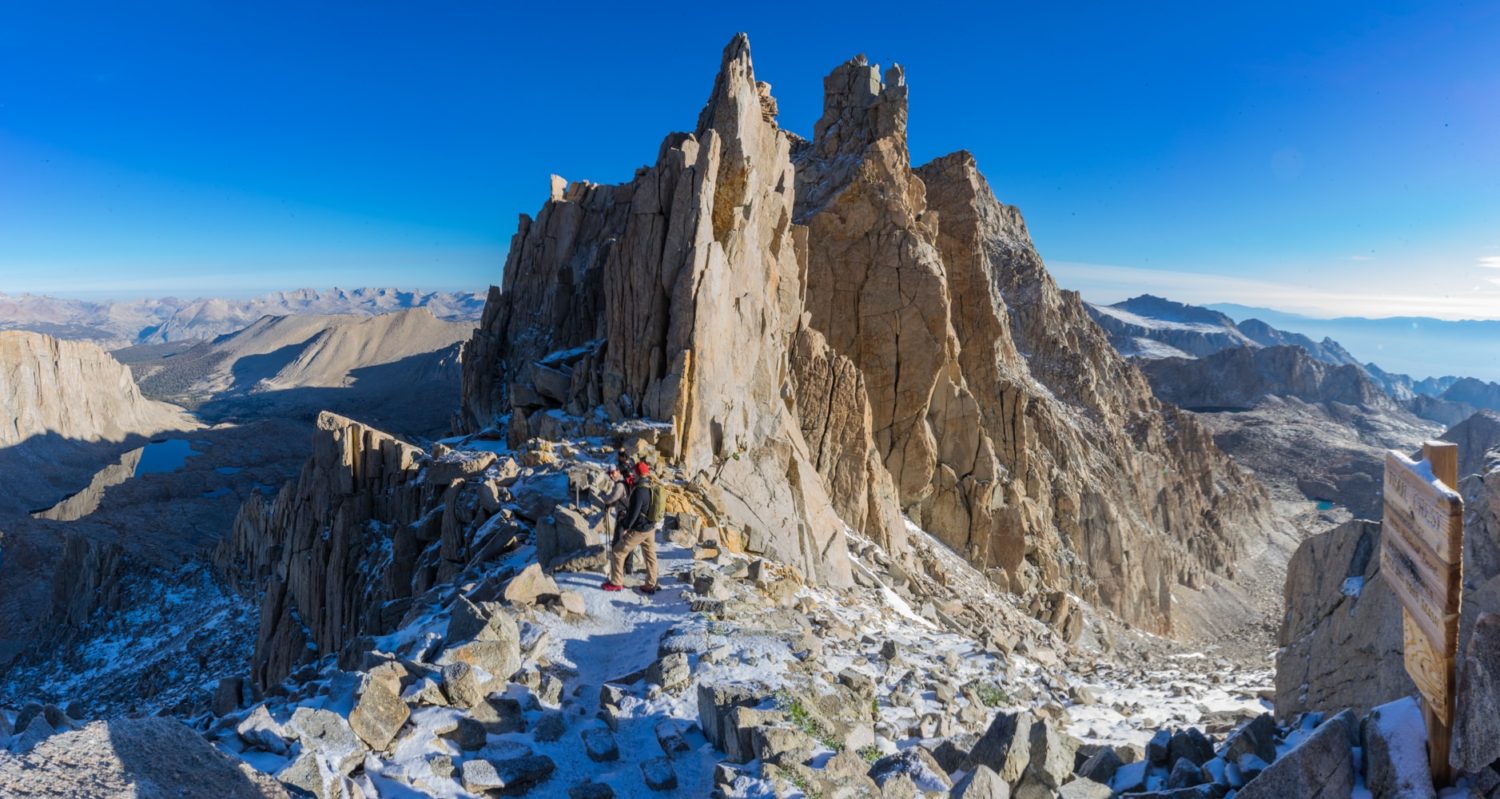 In a Facebook post yesterday the Inyo National Forest announced they will be providing wilderness permits through a virtual process, beginning June 1st, 2020, with the exception of Mount Whitney.
Mount Whitney day and overnight permits are being canceled one week in advance of the hiking start day. Mt. Whitney is a high use trail where rescues and recoveries are common. Whitney Portal Road remains closed at the lower gate. People who have been awarded a permit reservation for Mt. Whitney on the Inyo National Forest will receive a notice from recreation.gov that notifies them that their reservation has been canceled and a refund has been issued. There is no action required from you at this time. The credit card used to make the original reservation will be refunded.
14,505-foot Mount Whitney in the Sierra Nevada of California is the highest mountain in the lower 48 states and the 8th highest in the country. The seven peaks higher are all in Alaska. The summit is at the southern endpoint of the 211-mile John Muir Trail. It is the most climbed mountain in the Sierra Nevada, and one of the most climbed mountains in the United States.
For any other permits, people who have reserved permits can call up to 14 days in advance to have their permit emailed or printed and left in a drop box at the selected visitor center.
The remaining "walk-up" permits will be reserved through www.recreation.gov starting up to 14 days in advance of the date of a wilderness trip.
The Eastern Sierra Interpretive Association staff will sell maps, rent bear canisters, and other products under a modified operation. Visitors are highly encouraged to purchase products online in advance of their visit at https://sierraforever.org/.
Visitors who reserve a permit will need to check by phone to receive their permit and the wilderness orientation, which will include:
Food storage/ bear can use
Campfire restrictions
Human waste disposal
Campsite selection
Pack it in, pack it out/ Leave No Trace
Specific guidance if their itinerary enters Sequoia and Kings Canyon National Parks or Yosemite National Park.