(video of Gwyn at Baker showing you just how DEEP it is up there right now)
Mt. Baker ski area in Washington just announce at 5pm PST that they will be opening on Thursday.
At this point, it appears that Baker will be the only ski resort open in the Pacific Northwest this week.  We'll see if any of the other resorts get enough snow to go for an early opening.
Baker got 15″ of snow last night bringing their 72-hour snow total to 40″.  They have 35″ of base at Heather Meadows.
"This storm is sure delivering for Mt. Baker – we have another 15 inches of new snow this morning, which brings our base at Heather Meadows to 35 inches! " – Mt Baker today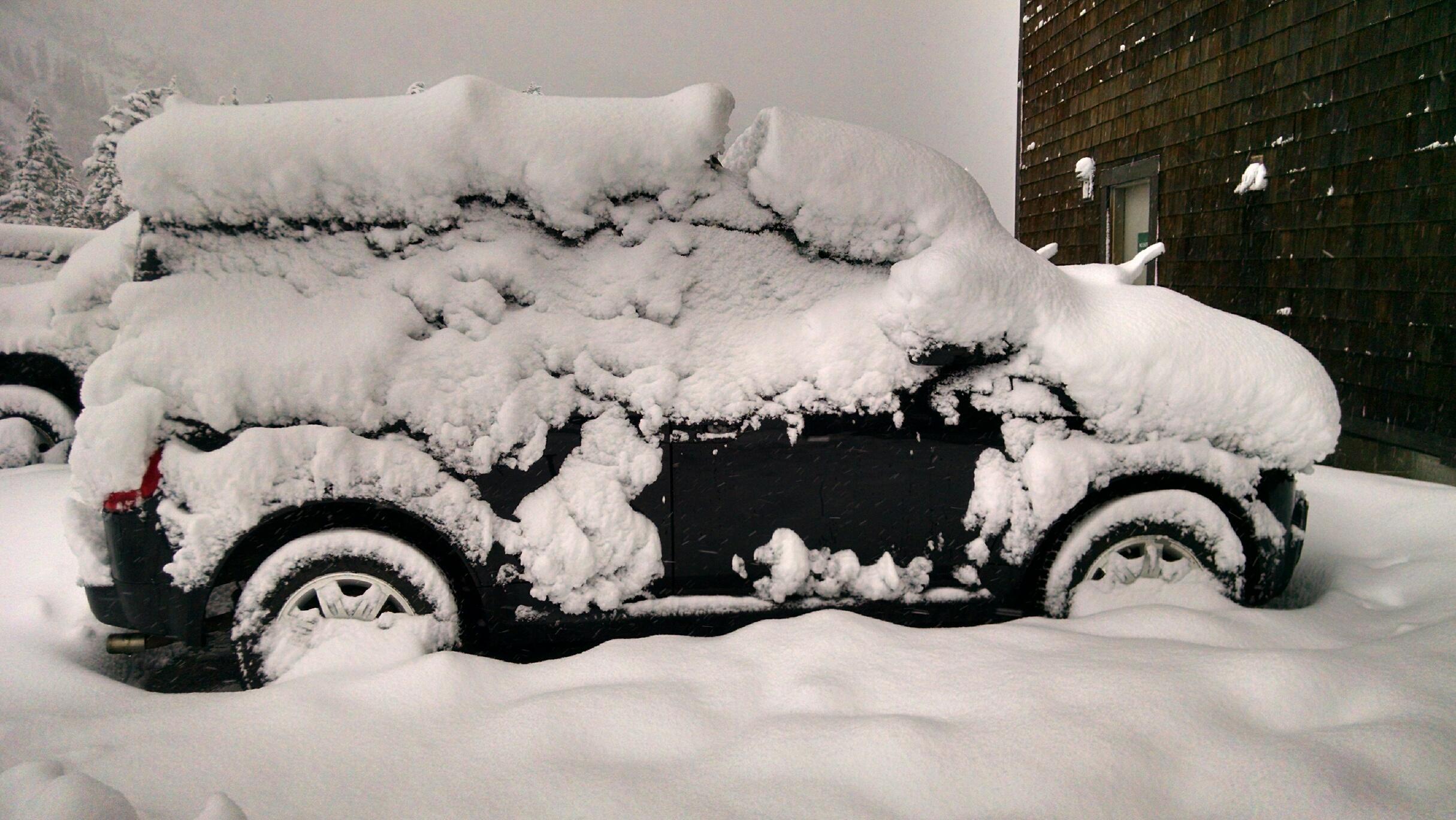 Check out this video of skiing deep powder at Baker yesterday: