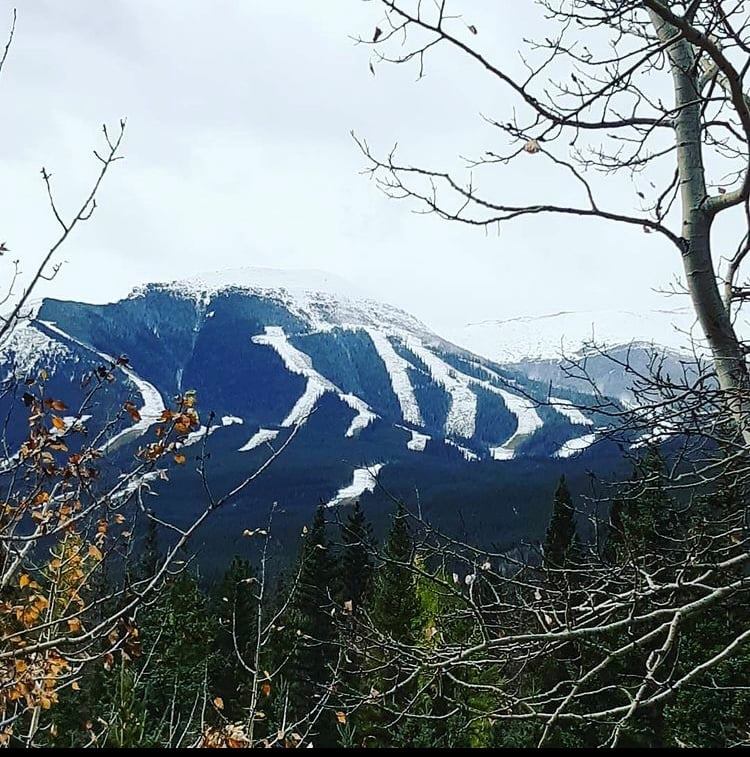 Despite a lack of snow on the ground in Calgary, Alberta, nearby resorts are gearing back up for another season. Norquay and Lake Louise both opened to the public on November 5th, with Sunshine Village not far behind. Just 45 minutes out from the city, Nakiska Ski Area typically opens up a week or two earlier for race teams to prepare for the season.
The host of the 1988 Olympics, Nakiska was designed specifically as a training and race center. Featuring mostly groomed runs across four chairlifts, Nakiska is a hotspot for ski racers in the Bow Valley area and currently is only operating for ski teams to train.
Taking into consideration the relatively warm temperatures that have stuck around Western Alberta recently, Nakiska looks to be set up well. While only one run is open coverage around the mountain seems to be on par with past years. Thankfully it has been cold enough for the guns to run, and piles of snow are quickly developing.
A mix of natural and man-made snow made the skiing interesting but left little to complain about. While slightly sticky and inconsistent, it hardly proved an issue when stable and balanced on the skis.  During a quick chat at the hill, head coach of the Alberta Ski Cross Team Shayne Spence referred to the snow as "a great opportunity to work on balance and coordination" after his team's first outing. "The coverage on the open terrain is great," added athlete Reece Ralph, "It provides a great early season training venue." 
With the excitement of a new season arriving, it's easy to forget that massive amounts of coverage won't appear overnight. That being said, Nakiska's website reports an existing base of just over a foot already. The forecast holds an unfortunate lack of precipitation, but temperatures look to be staying cold enough for snow-guns to be able to operate. While recreational skiers aren't missing out on much throughout this pre-season week it seems that the Nakiska Ski Area is well on their way to a successful opening weekend, thanks to an extensive snowmaking system and a dedicated team. Full snow reports and weather forecasts can be found on Nakiska's Website or on SnowForecast!
Nakiska Ski Area's opening date is November 11th, 2021. The resort also hosts a Ski Cross World Cup event on January 14th & 15th, 2022.