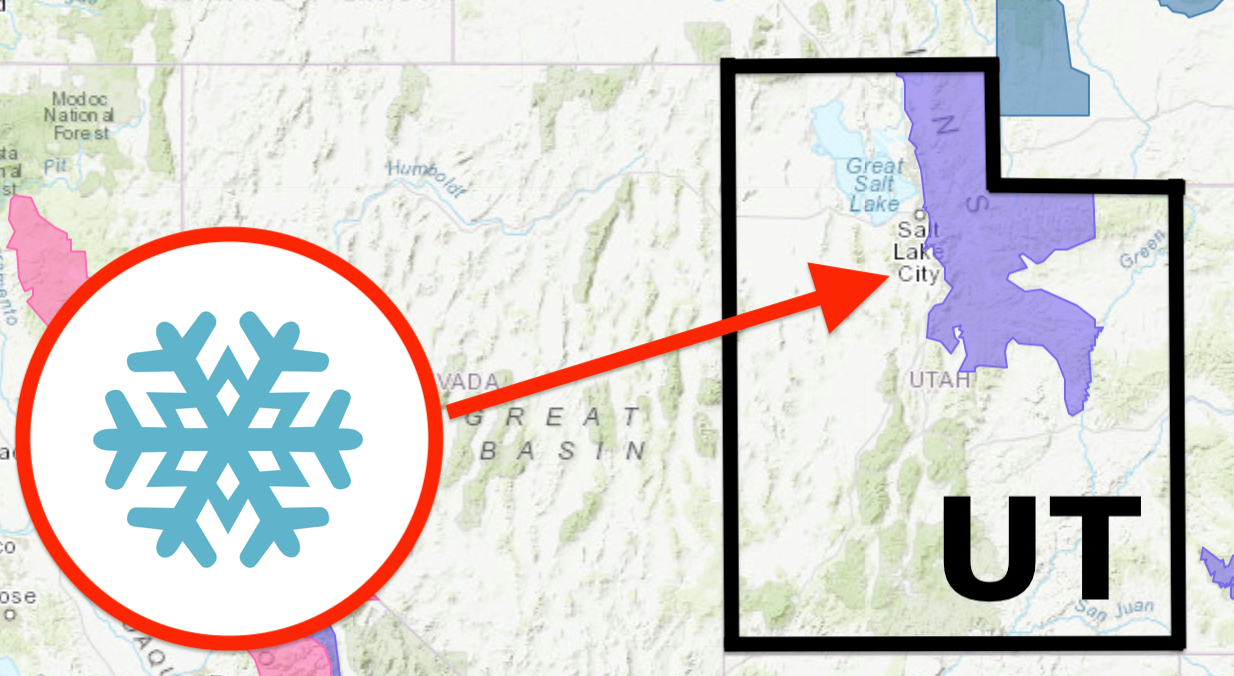 The National Weather Service has issued a Winter Weather Advisory for Utah. It's in effect from early Thursday morning through late Thursday night. The heaviest snow is forecasted to hit the area throughout the day on Thursday.
A second storm is forecasted to impact the area Friday – Saturday morning.
Utah:
"Enjoy the Sun while you can because it will be a stormy end of the week. The first storm system arrives Thanksgiving morning bringing snow to mid-high elevations and a rain and/or rain-snow mix to most valleys. The exception may be valleys in far northern Utah (e.g. Cache and Ogden valleys) which will likely see some accumulating snow Thursday.

Snow will likely continue in the Northern mountains on Friday with periods of rain/rain-snow mix in northern valleys. The main event (a strong cold front) arrives Friday night into Saturday morning and heavy mountain snow and accumulating snow down to valley floors looks likely for this period."

– NOAA Salt Lake City, UT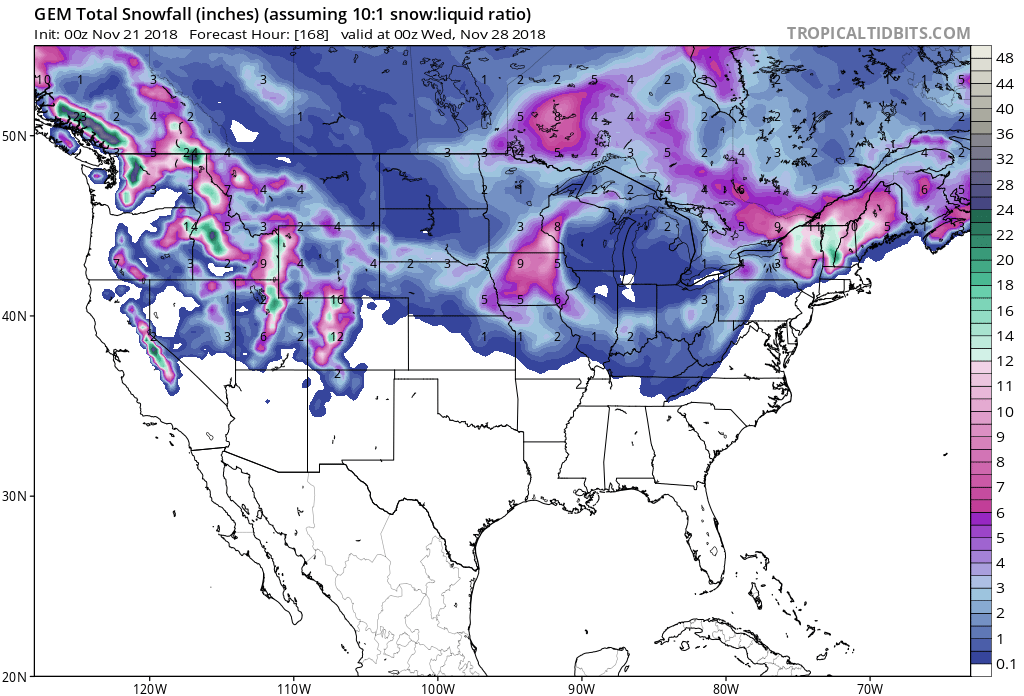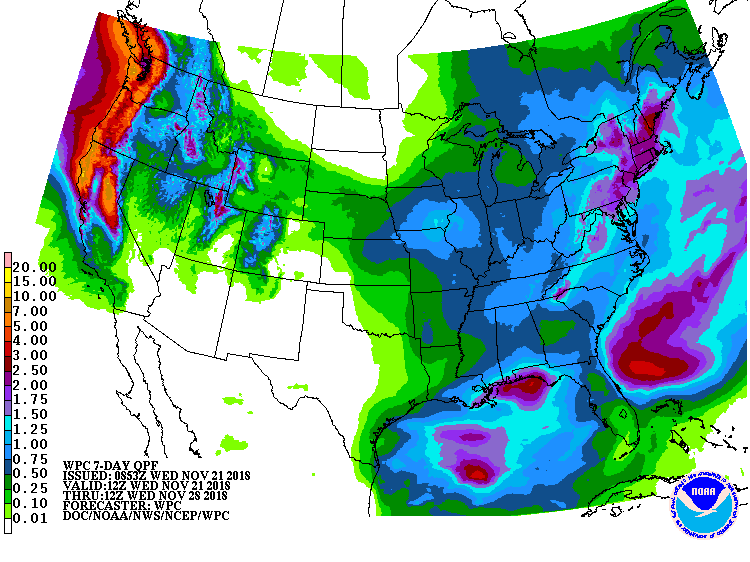 The first storm will deliver snow to higher mountain valleys Thursday into Friday. The second storm will drop snow levels to valley floors Friday into Saturday.
The 6-10 day outlook calls for above average temperatures and above average precipitation in Utah.
Ski Resorts Open in Utah:
Brighton
Brian Head
Snowbasin
Ski Resort Opening Dates in Utah:
Park City = Nov. 21
Alta = Nov. 23
Snowbird = Nov. 30
Additional Storm Info: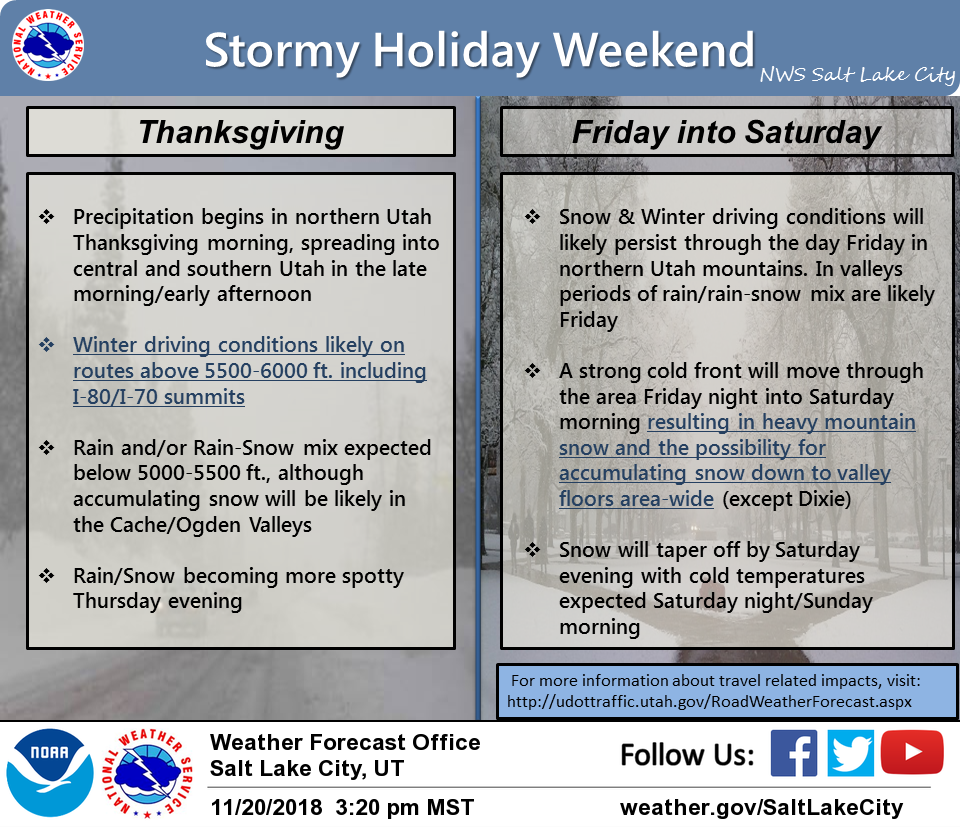 Utah: 

4-8″ of Snow On Thursday
* 

Snow expected.

 Total snow accumulations of 
  4 to 8 inches expected.
- NOAA Salt Lake City, UT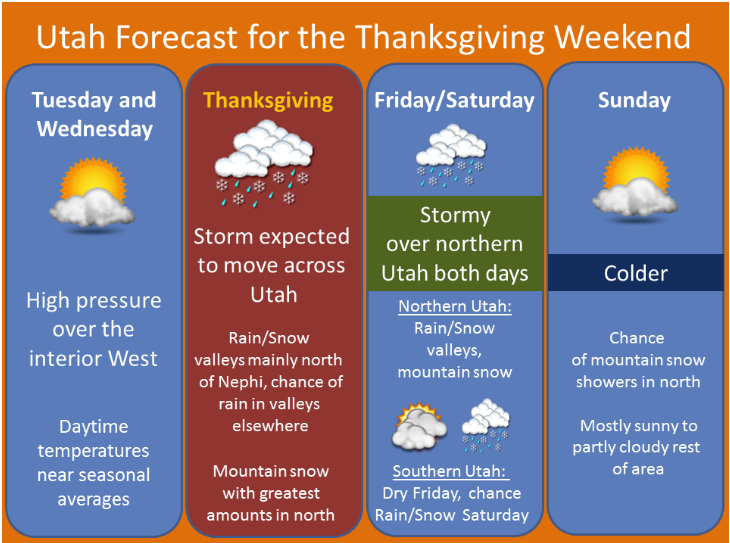 Winter Weather Advisory:
URGENT

 - WINTER WEATHER MESSAGE
National Weather Service Salt Lake City UT
424 AM MST Wed Nov 21 2018

...TWO SEPARATE STORMS TO IMPACT THE AREA THIS THANKSGIVING
WEEKEND...

.Two separate Pacific storm systems will impact Utah this
Thanksgiving holiday weekend. The first storm will move into the
West Coast Wednesday evening, then continue east into Utah by
early Thursday morning. Precipitation will initially come in as
valley rain and mountain snow, with snow levels lowering to the
higher northern valleys during the morning. Snow will be heaviest
during the day, then decrease on Thursday evening.

Snow will return to far northern Utah later Thursday night, then
spread south and intensify Friday through early Saturday.

Wasatch Mountains I-80 North-Wasatch Mountains South of I-80-
Including the cities of Woodruff, Randolph, Alta, and Brighton

...WINTER WEATHER ADVISORY REMAINS IN EFFECT FROM 6 AM TO 6 PM
MST THURSDAY...

* WHAT...

Snow expected.

 Total snow accumulations of 4 to 8 inches
  expected.

* WHERE...

Wasatch Mountains

 I-80 North and Wasatch Mountains
  South of I-80.

* WHEN...From 

6 AM to 6 PM MST Thursday.



* ADDITIONAL DETAILS...Plan on 

slippery road conditions

 with
  

accumulating snow on higher passes.