Canada has hosted two renditions of the Olympic Winter Games with the 1988 Games in Calgary and the 2010 Games in Vancouver. One of the marquee events of the Olympic Winter Games is the Ski Jumping events, which also requires a considerable amount of infrastructure and investment. With this, both Canadian Olympic venues have Ski Jumps built, but due to lack of funding and support in the Canadian system, neither complexes are fully operational for the National Jumping teams to train.
The 2022 Olympic Winter Games in Beijing, China, brought the Olympic debut of the mixed team event. For the first time in the Olympics, the Mixed Team Ski Jumping event went down on February 7th. The discipline, which has been contested regularly on the Ski Jumping World Cup circuit, consists of four jumpers that perform two jumps each. Each nation's team comprises two female jumpers and two male jumpers.
The lineups for many heavy-hitting ski Jumping nations seemed exceptionally stacked, with Japan's team including the men's winner from the previous day, Ryoyu Kobayashi, and 2019 World Champion Dawid Kubacki making an appearance for Poland's team. Kubacki also won silver, just behind Kobayashi in the individual competition. Canada's team included three first-time Olympians in 18-year-old Alexandria Loutit, 20-year-old Abigail Strate, 24-year-old Matthew Soukup. The team was headed by four-time Olympian Mackenzie Boyd-Clowes, whose previous Olympic best was 12th in Vancouver 2010.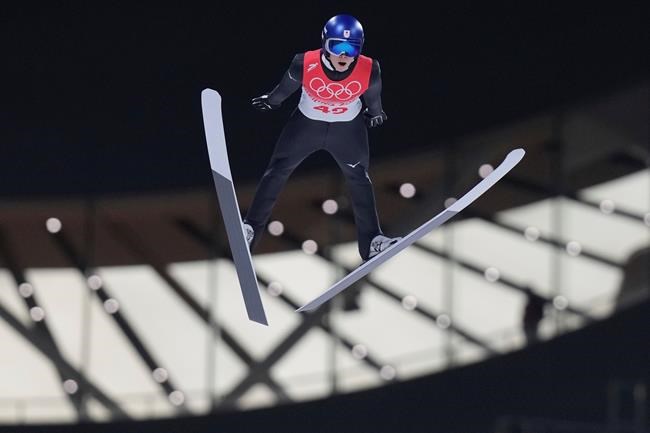 The first round of competition brought controversy early to the event, with German medal favorites disqualified due to a suit violation. After the first round, Canada sat fourth, already a surprisingly high result for such a young team with a massive lack of funding.
Into the second round of jumping, odds swung further in Canada's favor. On top of Germany's disqualification, Japan and Austria both had athletes disqualified for similar issues & those athletes' scores were erased. The young Canadian team had been presented a huge opportunity and was set to capitalize on it. Two of the four athletes improved on their first jump distance on their second attempt, and Mackenzie Boyd-Clowes hit the same distance of 101.5 meters (333ft). Canada's jumps in the second round were middle of the pack in 5th, but disqualifications of Austria's Daniela Irashko-Stolz put them into fourth. Norway's team, jumping after Canada, then had two athletes disqualified after the second jump. Canada had a medal.
The Canadian Ski Jumping team is a defining example of resiliency. The program is criminally underfunded, and both complexes in Canada are either fully closed or only open for competitions. Each of the four athletes on Canada's Olympic team has moved to Slovenia and spent most of their year away from home. Currently, the pathway to World Cup for Canadian ski jumping hopefuls is full of roadblocks, including a lack of support or knowledge about the sport. Hopefully, a bronze medal for the young Canadian team will lead to more interest in the sport from North Americans, as viewers will undoubtedly be seeing more of these young athletes.
The men's Olympic Ski Jumping continues with the Large Hill competition on February 12th. USA Athletes include Casey Larson, Kevin Bickner, Patrick Gasienica from Illinois, and Decker Dean from Colorado.