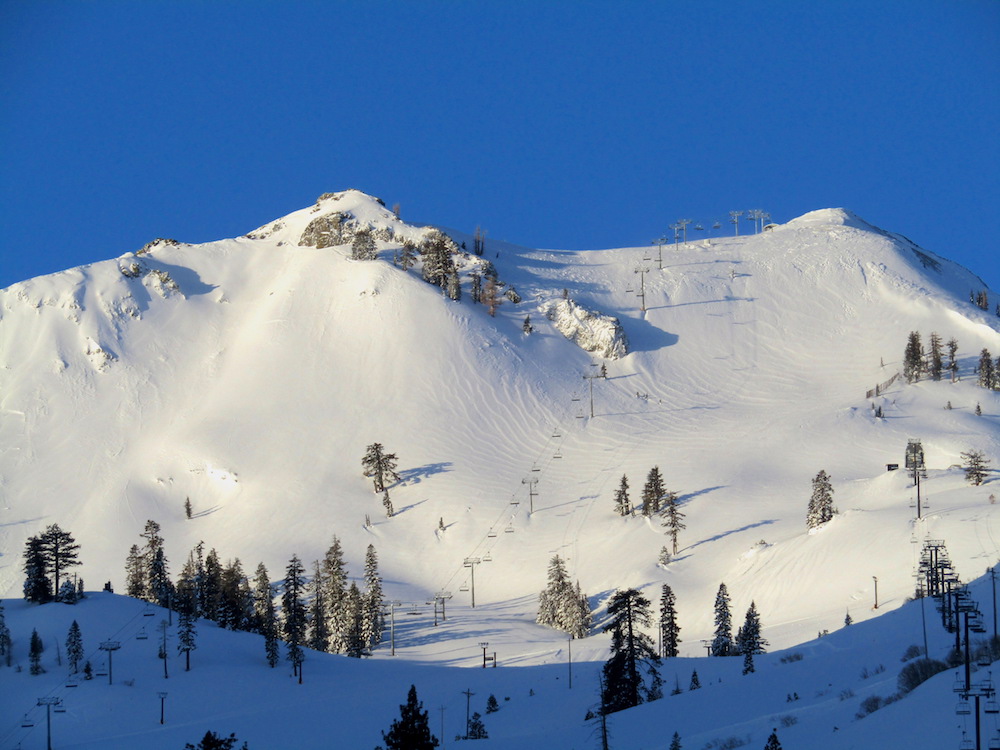 Following the renaming of Squaw Valley ski area last year, the US government has committed to renaming hundreds of peaks, lakes, streams, and other geographical features on federal lands across the country that feature 'Squaw'.
The word "Squaw" is considered a racial & sexist slur against Native Americans.
"After extensive research into the etymology and history of the term "squaw," both generally and specifically with respect to Squaw Valley, outreach to Native American groups, including the local Washoe Tribe, and outreach to the local and extended community, company leadership has decided it is time to drop the derogatory and offensive term "squaw" from the destination's name."

– Palisades Tahoe, CA on 8/25/20
Palisades Tahoe announced on Saturday that two of its landmarks have new titles.
Sq**w Peak and Sq**w Creek officially have new titles. We are eager to embrace Washeshu Peak and Washeshu Creek, both of which have had the racial slur removed from their names. These landmarks will now be called by the Washoe word for "the people." All credit for this meaningful change goes to our friends and partners the Washoe Tribe, who worked with @usgs to make this happen.

Washeshu Peak and Washeshu Creek are just 2 of 650 public places across the country that will no longer be using our resort's former name.

You can view the full map of public place names that were changed here: https://geonarrative.usgs.gov/names_taskforce/
The renaming process, announced Thursday, capped a yearlong process that began after Deb Haaland, the first Native American to lead a Cabinet agency, took office in 2021. In November she declared the term derogatory and ordered members of the Board on Geographic Names, the Interior Department panel that oversees the uniform naming of places in the US, and others to come up with alternatives. There were nearly 650 places that needed a renaming.
California has taken its own steps to remove the word from place names and Gov. Gavin Newsom has until the end of September to decide whether to sign the bill into law.