Crowds of people were seen in Cheeseman Park in Denver on Sunday despite a stay at home order and social distancing protocols put in place by Colorado governor Jared Polis in response to the COVID-19 pandemic. CBS Denver shared photos and social media posts illustrating the lack of compliance by many people in park and trail parking lots spread throughout Denver.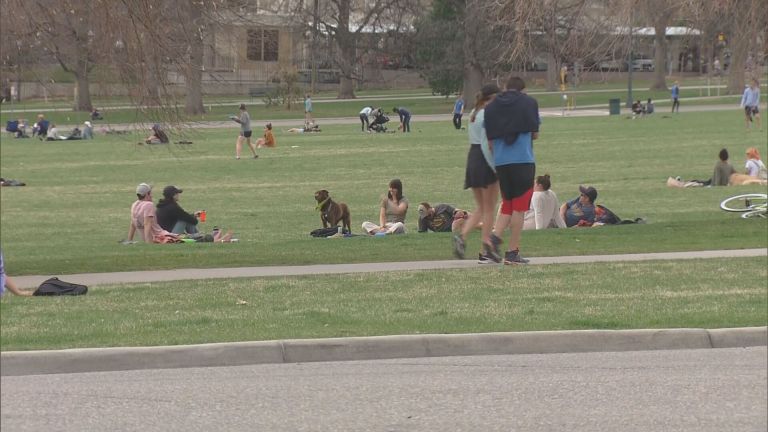 Deer Creek Canyon Park is overflowing. Stay close to home Colorado! You can't tell but we are smiling when you give us 6 ft and when we see you wear your mask too! #DoingMyPartCO #jeffcotrails pic.twitter.com/ucahA0zOko

— Ranger Alicia (@RangerAlicia19) April 5, 2020
Sheriff's deputies were in those parking lots doing their best to prevent overcrowding, CBS Denver reports. 
Thank you @jeffcosheriffco for helping @JeffcoOpenSpace monitor crowding @ our parking lots. If you elect to arrive between 10AM & 2PM, you are part of the crowding problem. Be safe & healthy. Avoid crowds. If the lot is full, move on. pic.twitter.com/ZiMEyxlRQY

— Mary Ann (@JCOSRanger1) April 5, 2020