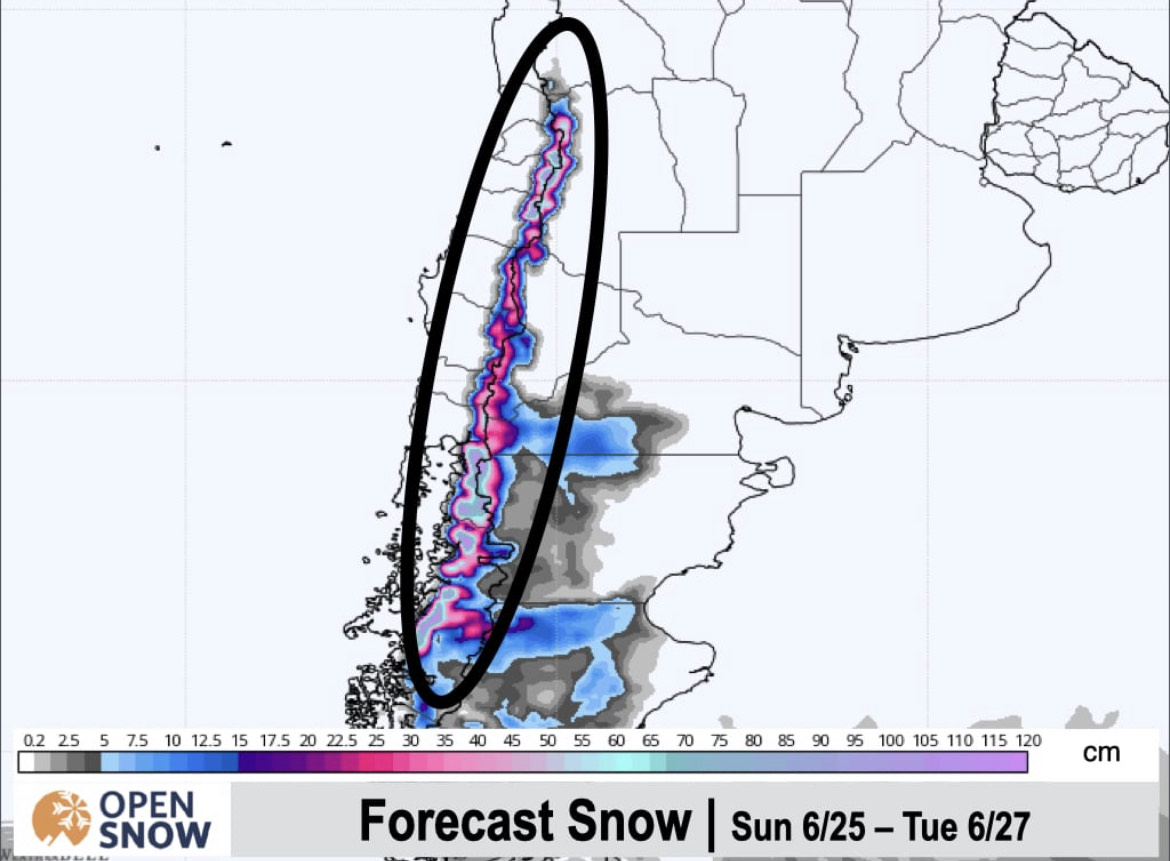 Winter has finally made its way to South America, with significant accumulations for northern resorts this past week and more on the way. 
Chile has been seeing some deep early season totals as of Thursday, with 15in (38cm) reported in Portillo and 12in (30cm) for Valle Nevado.  
Ski Portillo sits at an elevation of 10,860 feet high in the Andes mountains. Here you will find some of the best snow and big mountain terrain.
Photo Tour