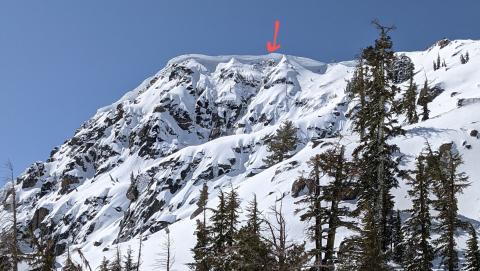 A snowmobiler died due to a cornice break/avalanche at Frog Lake just north of Donner Pass near Lake Tahoe, CA, on Saturday, March 20, 2021.
The snowmobiler has since been identified as Tim Schrader, 43, a North Tahoe Fire employee.
Initially, there were conflicting reports from The Sierra Avalanche Center and the Nevada County Sheriff's Office with one saying it was a cliff fall and the other saying it was a cornice break/fall/avalanche.
Now, a full report has been provided courtesy of the Sierra Avalanche Center clarifying the incident, which was indeed a cornice failure.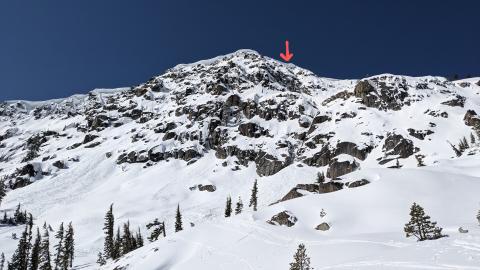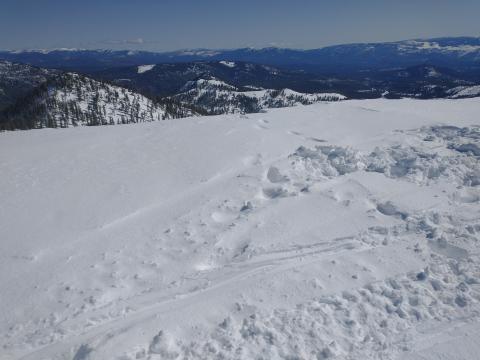 Fatal Cornice Failure above Frog Lake Cliffs

Location Name: Frog Lake Cliffs

Region: Donner Summit Area

Date & Time of Observation/Avalanche: Saturday, March 20, 2021 – 12:50

Description of Snow, Weather, and Avalanche Conditions: 

A fatal accident occurred near Frog Lake Cliffs today. Our thoughts, condolences, and sympathy are with all those affected by this tragedy. Our thanks also go out to those who helped with the recovery effort. This incident represents a sobering reminder of the risks that exist in the mountains. We visited this site on 3/21/21. Due to the steep technical nature of the terrain and the remaining large overhanging cornices we chose not to get close to the slope. Instead, we circumnavigated Frog Lake Cliffs and looked at the site from various angles from safe, accessible terrain. What we know is summarized below.

A group of three people snowmobiled to the top of Frog Lake Cliffs. The weather made visibility difficult and the light was very flat, making it hard to see the edge of the ridge. One of them stepped off their sled not realizing how close they were to the overhanging cornice on the edge of the ridge. They took a few steps towards the edge and a large (~40 ft) section of cornice broke underneath them. They fell onto the slope below with the large cornice pieces and triggered a wind slab avalanche on that slope. This avalanche was about 100 ft wide. The large cornice pieces and the avalanche swept the person down the slope over cliffs and through rocks and chutes. The avalanche debris was about 15 ft deep in places and about 100 ft wide. The avalanche size was about D2.5, R3.

The person came to rest about 900 vertical feet below the cornice. They were found on the surface (not buried) with traumatic injuries incompatible with life. Another party who witnessed the event from below initiated CPR before rescue crews arrived but the victim did not survive.

Rescue teams responded to the scene and used a helicopter to evacuate the body. The recovery effort was accomplished with cooperation from agencies including Nevada County SAR, Tahoe Nordic SAR, Placer County Avalanche Dog Team, NAS Fallon/US Navy, and Tahoe Donner XC.
Additional Photos