Brought to you by 10 Barrel Brewing Co.
Report from January 31, 2021
Good snow, little crowds, sunshine, weird clouds—what more could you ask for?
Throw in a little cat skiing at Powder Mountain, and you're set.
Today was sunny, the temps were friendly but not too warm, and the cloud cover was interesting.
The clouds made the sky look like a checkerboard for most of the day, and I didn't really have to deal with any crowds as I went hunting for leftover pow.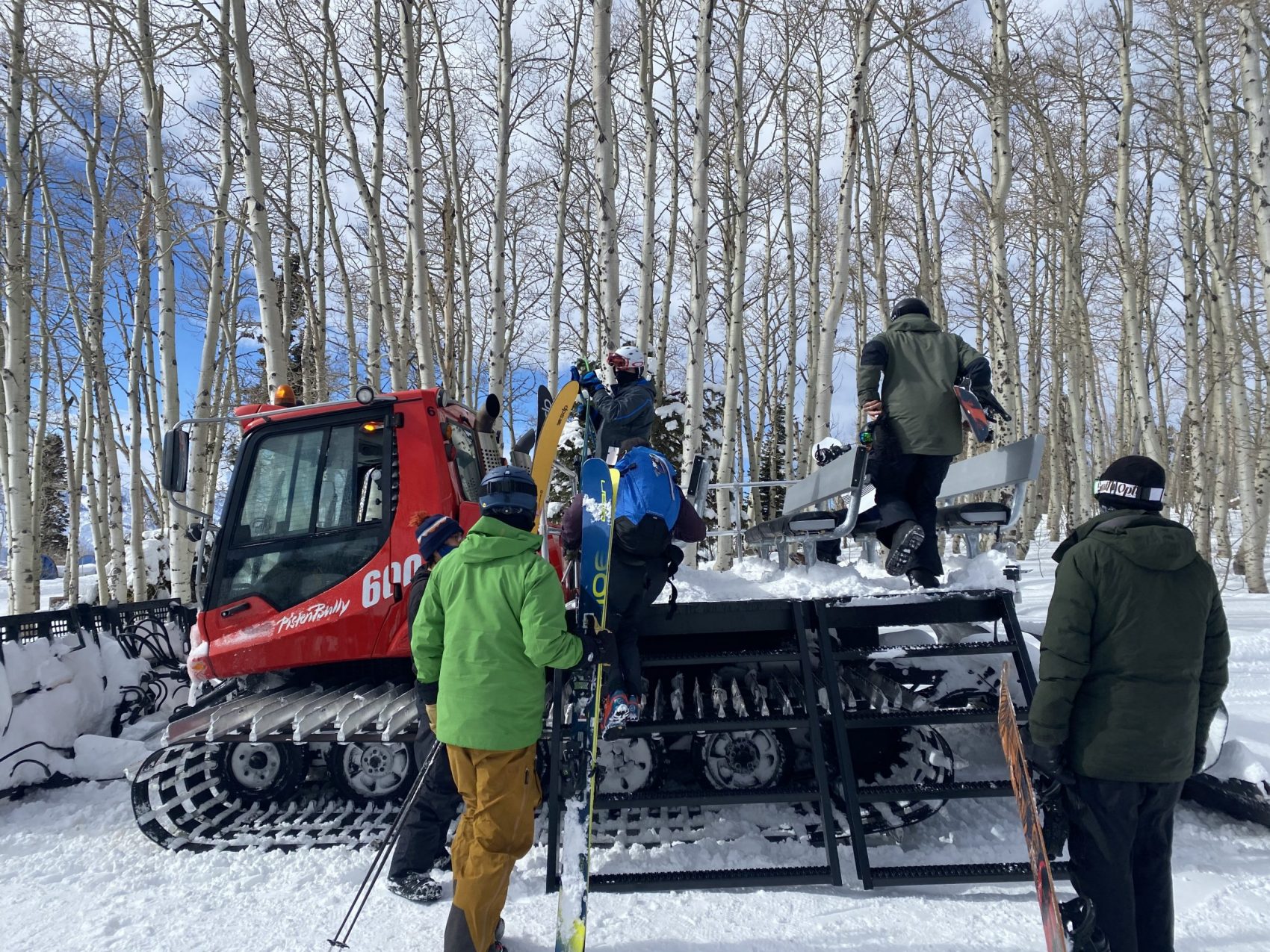 My first lap today was on Lightning Ridge and was accessed by Pow Mow's snowcat, which has open-air seating in the back this season due to COVID.
I think snowcats look better convertible anyway.
A short ride later and I was on top of the ridge, which consisted of soft but rocky snow everywhere you looked.
I had to be picky with my descent-choice because there were lots of rocks rearing their heads up from under the snowpack.
Far skier's left looked good, and there was a small cliff-band with untouched snow in between boulders I wanted to ski through.
Skiing cautiously, I checked it out, saw that it went, and charged right through.
I managed to snag a patch of fresh, untracked snow that made for some smooth turns before shooting me out into the moderately skied-out powder below.
Even that skied awesomely, not feeling too choppy or too cruddy despite its initial appearance.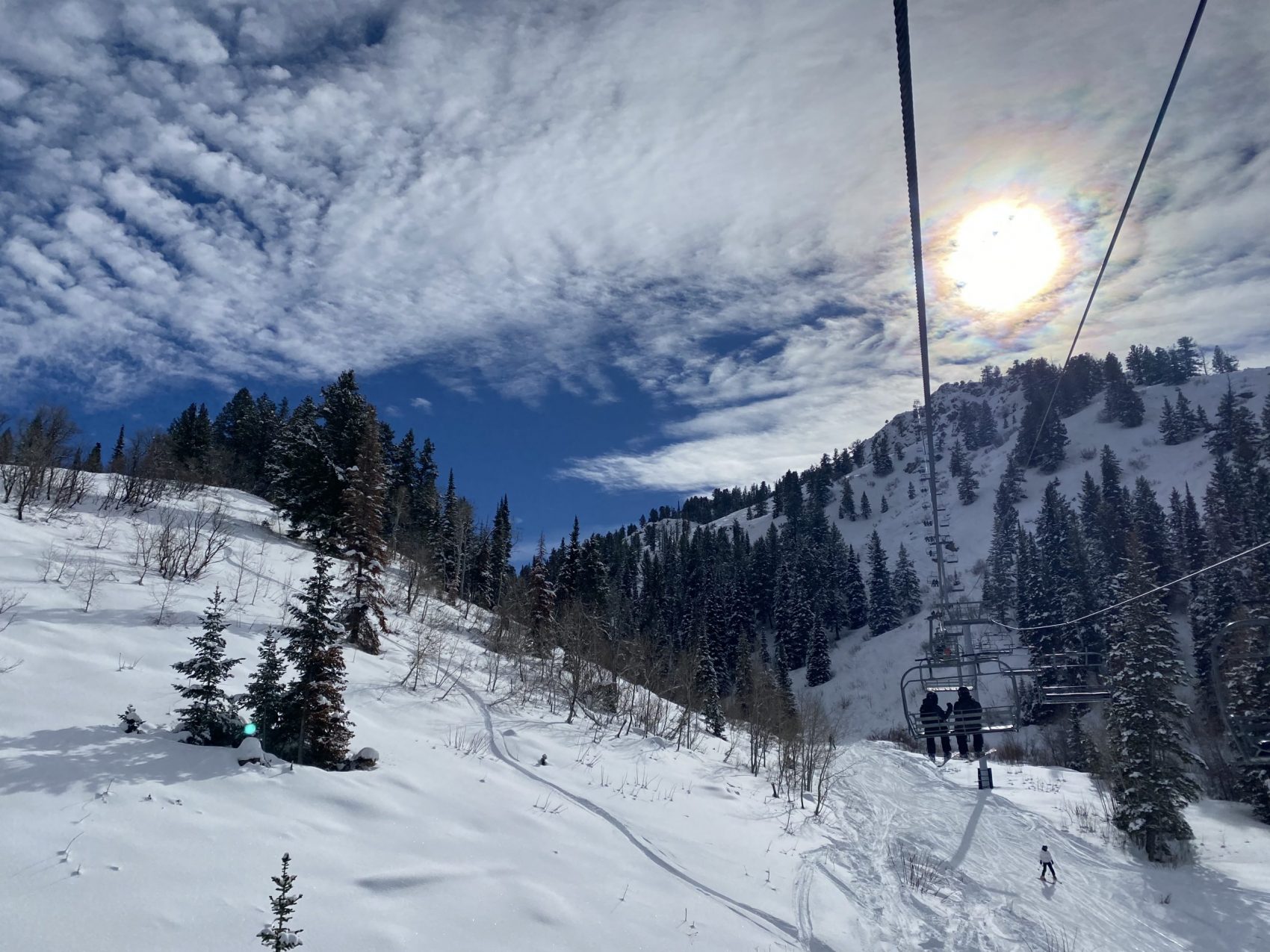 Afterward, I took a couple of laps on Paradise because that chair is too damn fun.
The north-facing slopes on the other side of the ridge that Paradise follows up had some soft, fast snow that was fun to slash.
In some spots, I was still hitting rocks even where the terrain looked good—keep your eyes peeled. 
After Paradise, I skied some trees off skier's right of Hidden Lake Express that had choppy but soft snow in between them.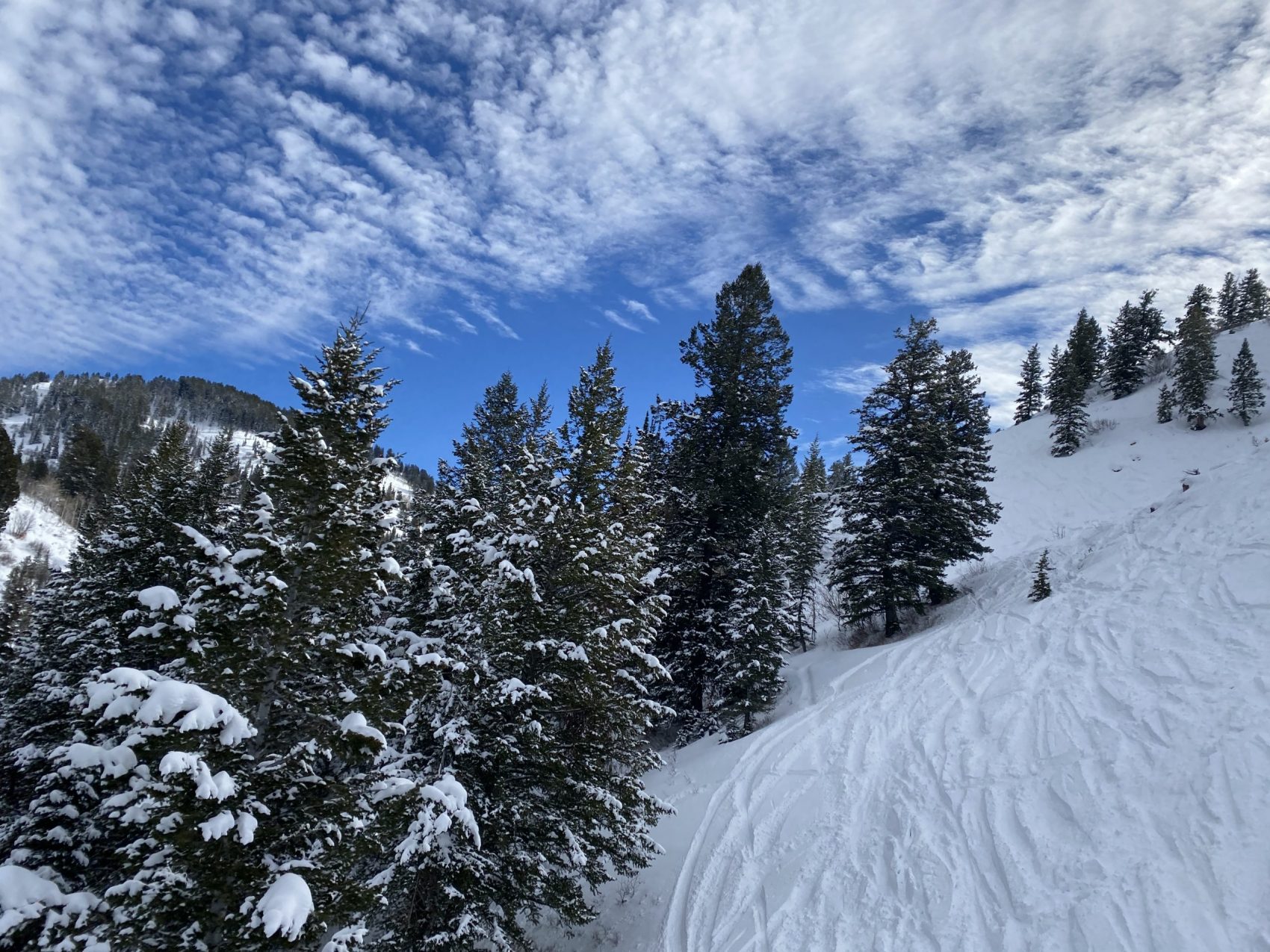 Then I capped off the day by taking a run down Powder Chamber, where I made smooth, relaxed turns in the trees.
It was a mellow day with mellow snow and gorgeous conditions.
Word on the street is that another storm is rolling into the Wasatch this week…
Snow Numbers

Forecast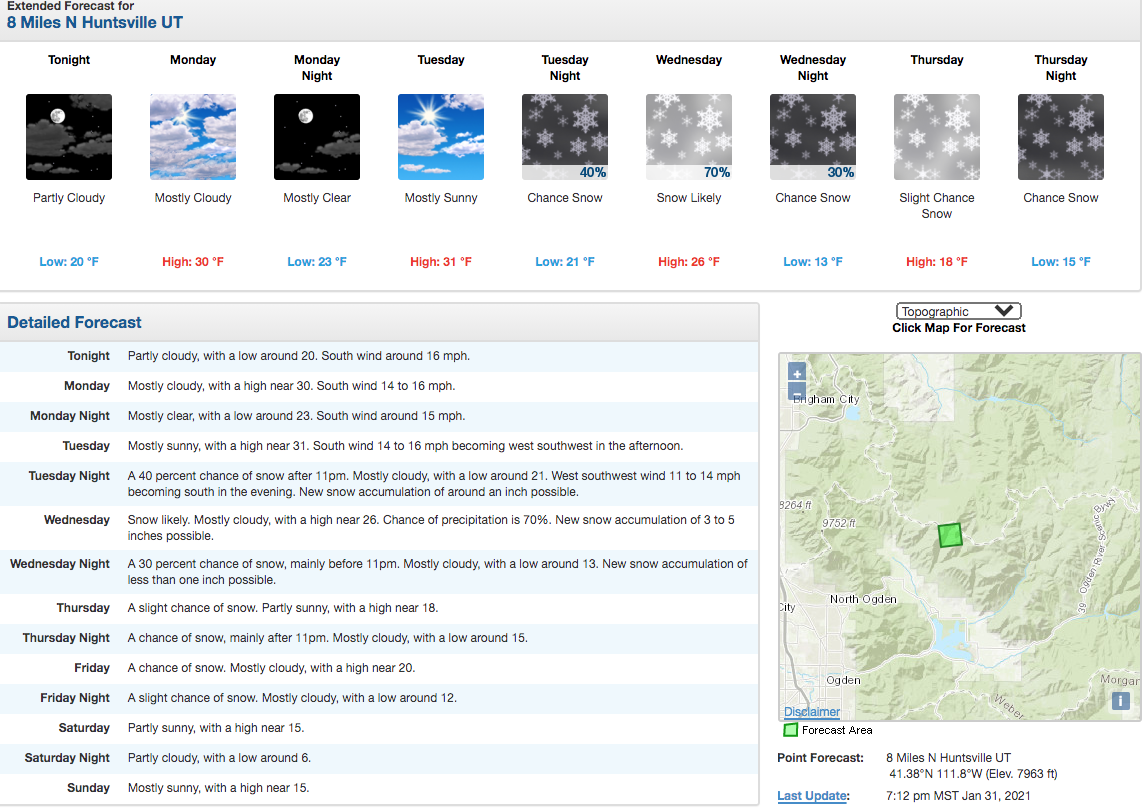 Photos