Report from Sunday, August 20, 2023
Powder Mountain is the biggest ski area in the country and its brand-new bike park opened for its second year this summer on July 6.
Since then, it's been nothing but fun, games, and now summer wildflowers at the epic Utah mountain.
Known for its deep, natural powder snow, most people don't know that Powder Mountain has some of the 'brown powder' in the state with its series of wonderful mountain bike trails and its new bike park.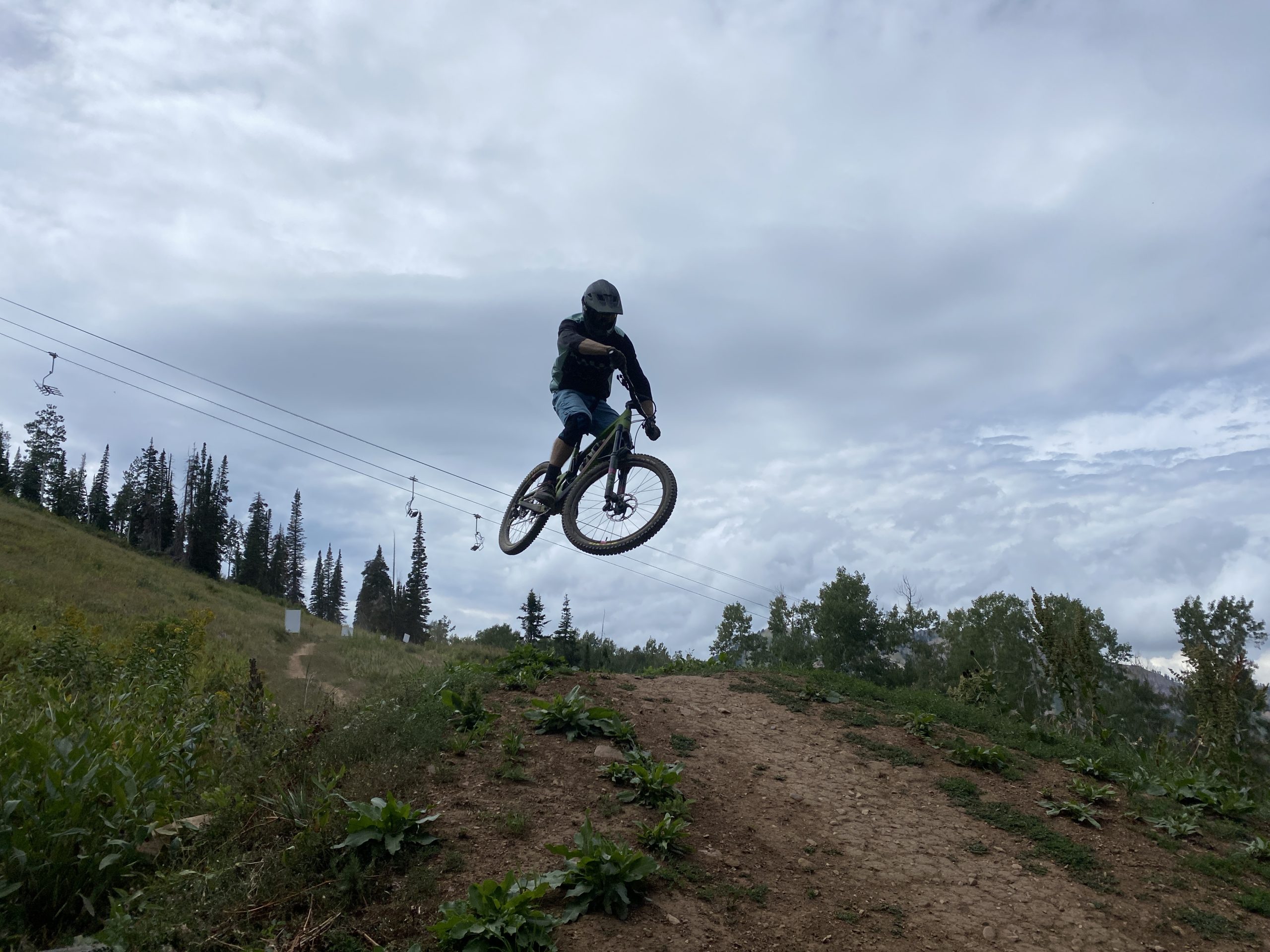 This summer Pow Mow has expanded its growing mountain bike trail system with two new trails: Snake Charmer and Fun House, which are both progression-oriented and designed with the intent of easing riders into more technical terrain and a small jump line.
Funhouse takes riders over a series of jumps (all roll-able), linked with wide berms and a mellow grade.
The result is easy flow and plenty of opportunities to jump, or simply roll over; Funhouse is ideal for building comfort level in the air with reduced consequences.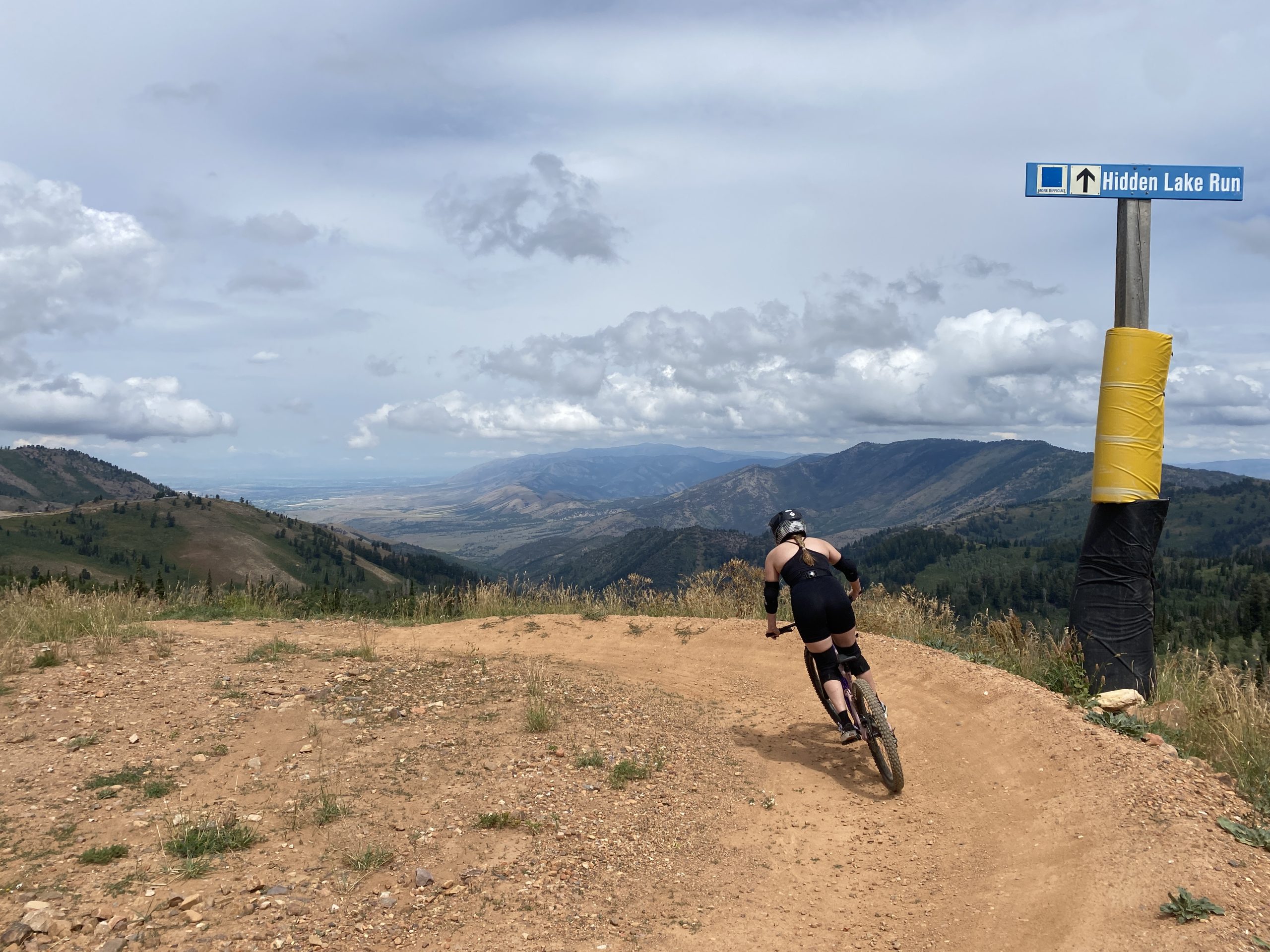 Snake Charmer introduces riders to the other end of the mountain bike spectrum, with an array of rock gardens built to get riders acquainted with the capabilities of their suspension on quick hits.
The trail includes several wooden features with down ramps that allow for (but don't require) smaller drops of less than a foot.
Additional upgrades include:
A quarter-mile alternative line will be added to the popular Falkor green trail making it a choose-your-own adventure experience with mini jump lines, perfect for building confidence and bike handling ability.
A new blue tech trail, featuring rock gardens and more technically-oriented terrain, will be completed in August.
A new machine-built blue flow trail will be opening in sections throughout the summer with full completion in September.
From toddlers on striders, to fully grown adrenaline junkies, the skills practice loop at Hidden Lake Lodge is the perfect place for all riders to warm up, cool down, and grab a post-ride taco (or five).
Discounted twilight bike park tickets from 4-8p on Friday and Saturday evenings.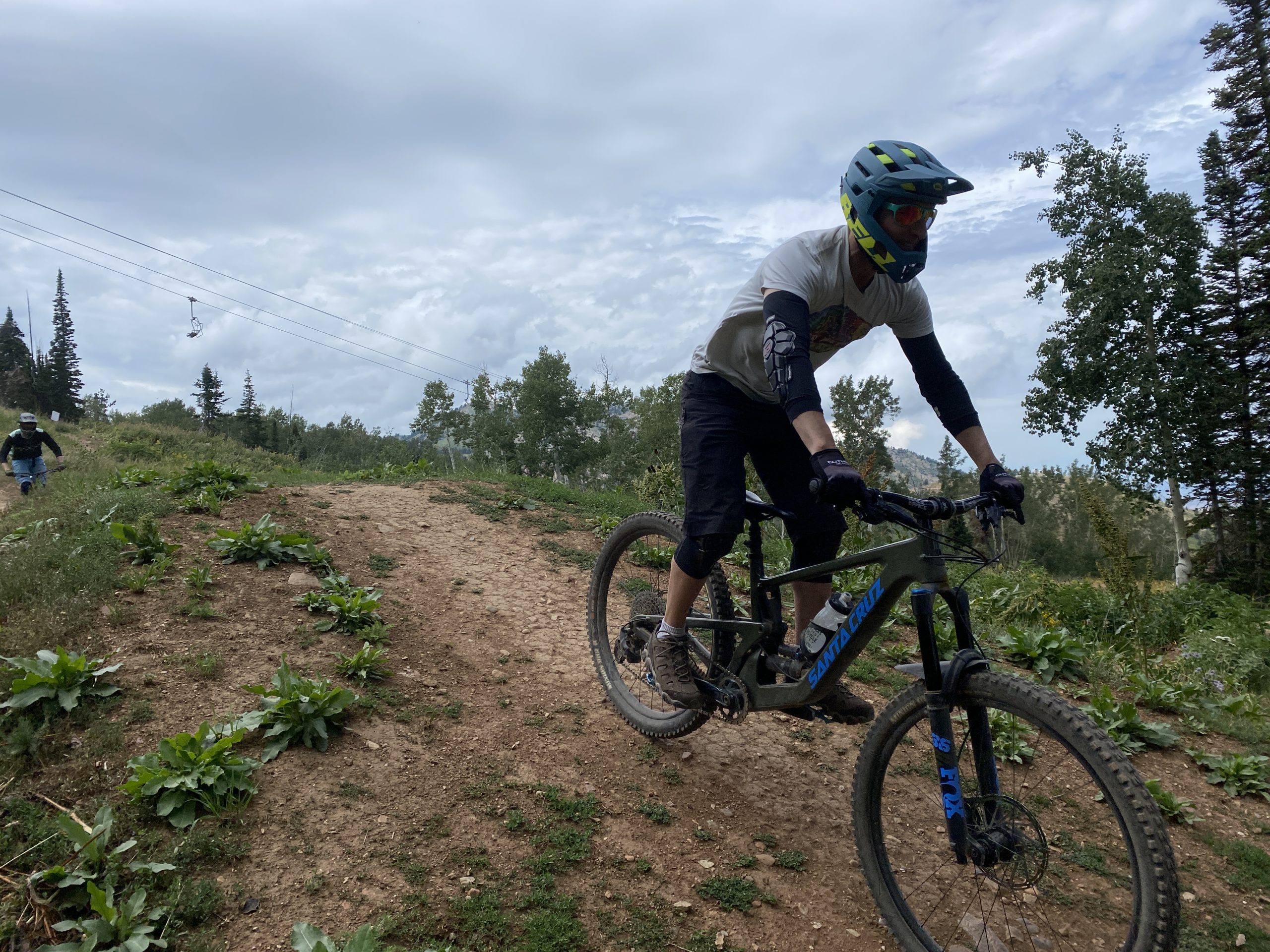 When we got to the top of the Hidden Lake Express Chair at Pow Mow at 11:30 am on Sunday and were surprised to find zero crowds at the bike park.
The weather was wonderful for riding, and for a Sunday, the place felt empty.
We waited in no lines all day.
We stopped by the bike demo hut, picked a state-of-the-art bike demo, and went to Snake Charmer, the new green trail.
The trail was smooth as could be, with a nice, long, mellow downhill track that you could take as fast as you wanted.
It's a versatile trail that's great for learning as a beginner or sending it fast as an expert.
We hit Snake Charmer's wooden drops and they were fantastic, all of us screaming out of pure stoke the moment our wheels touched back down on the dirt.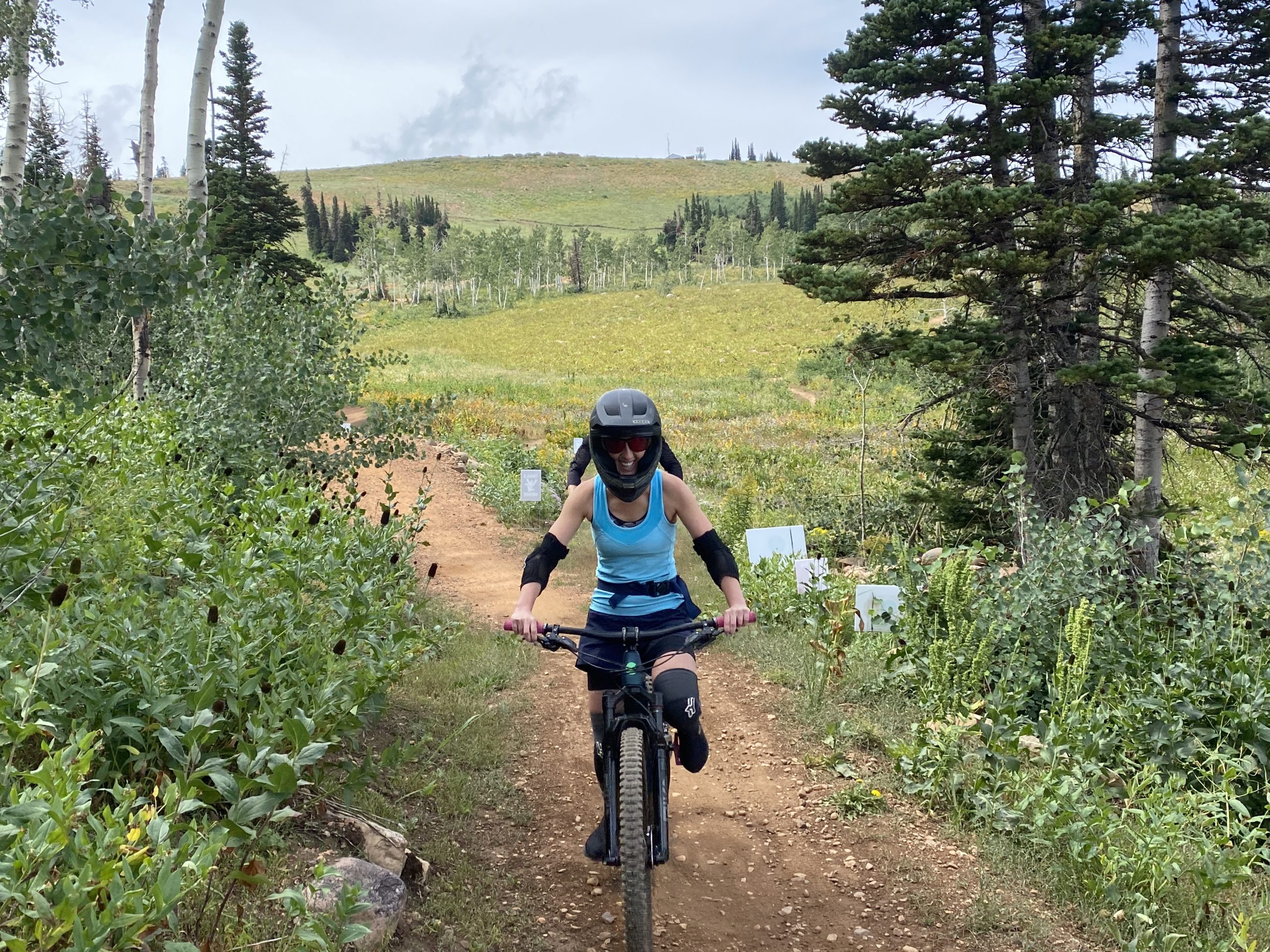 We lapped that a couple of times, before stepping it up a notch and riding down some blue trails.
"Big Ern" was full of stellar jumps from top to bottom, which was great for me as I'm just learning how to catch air on a bike.
We kept lapping it until we got tired, grabbed lunch, then tried out "Short Circuit," a brand new technical blue trail that opened this week that goes through the forest near the Hidden Lake Express Chair.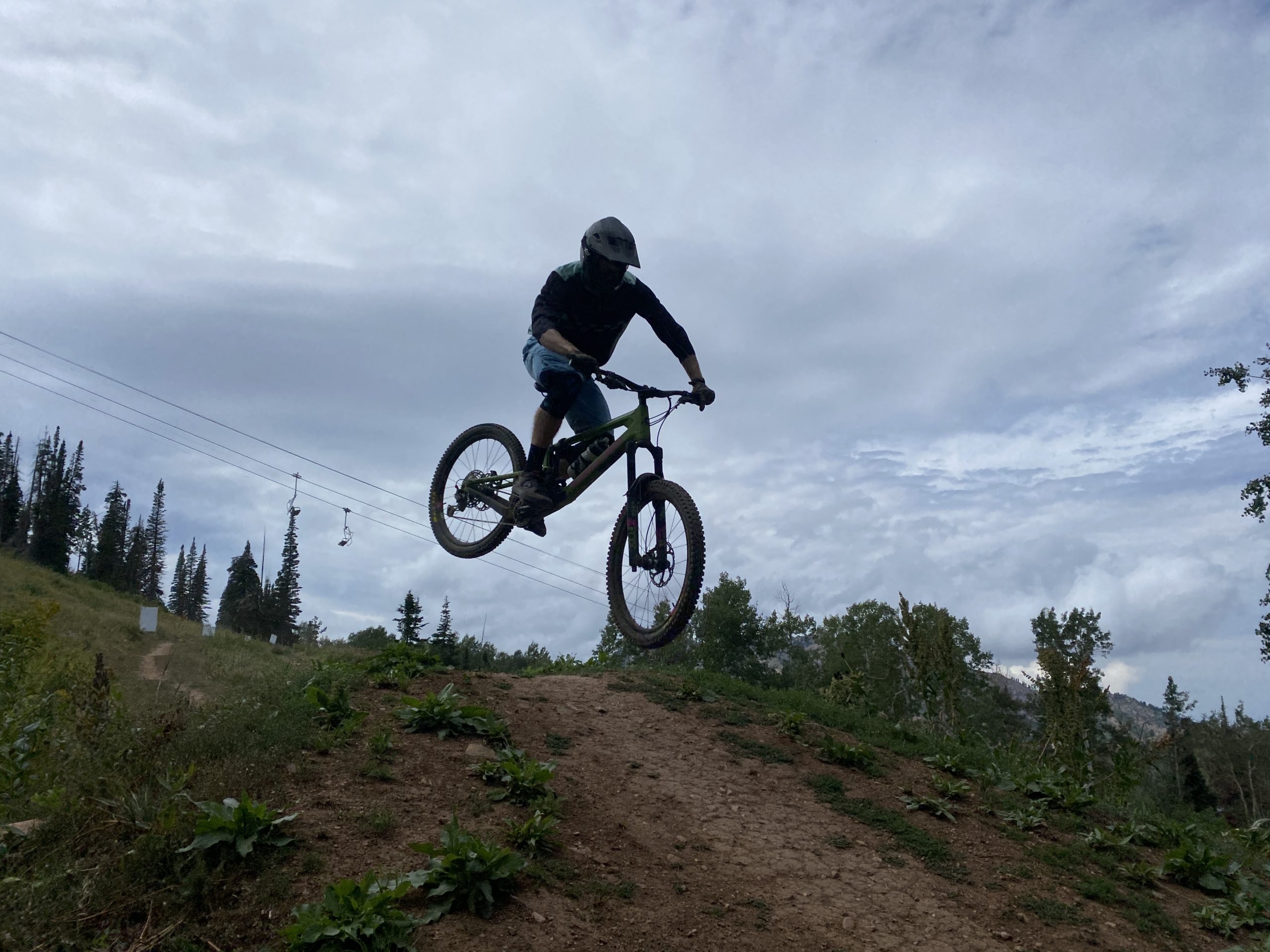 It was so fun, with tight turns, rocky sections, and poppy jumps in between aspen trees.
By 3 pm, what little other riders there already were to start with had seemingly all left and it felt like we had the entire bike park to ourselves.
We lapped until we couldn't lap no more and then called it a day.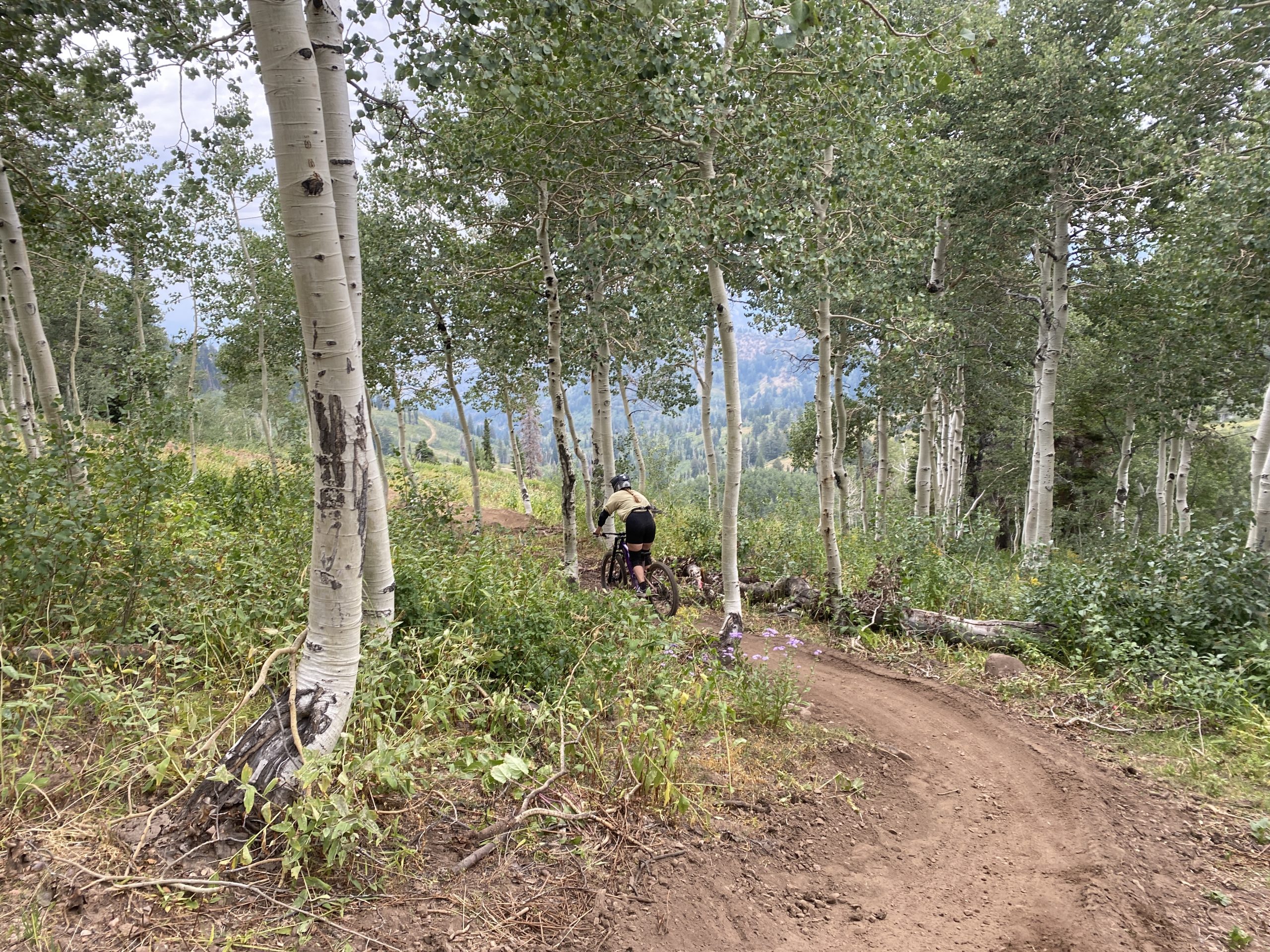 All I could think when we were leaving was: when are we coming back?
I'm a big skier and that's my main vice, but after hitting the bike park at Powder Mountain yesterday, I'm still ok with winter taking its sweet time to get here…
Trail Map
Photos