President-Elect Donald Trump announced this morning that the USA will be building a mountainous north-south island chain off the East Coast of the USA in an effort to boost the US economy, create jobs, and compete with foreign rivals.  
"If China is building man-made islands, we're going to build better islands.  These islands will be tremendous.  They'll be big league, they'll be amazing, they'll be terrific, and they'll be built by me with Trump Towers in the most beautiful locations and Trump Ski Resorts on the best slopes." – President-Elect Donald Trump, today
Trump's newly formed cabinet has been pushing for these islands since its inception and feels the man-made island chain should be priority number one of the Trump administration.
WHY IS TRUMP BUILDING THESE ISLANDS:
Snow.  Trump is building these island to harvest huge amounts of snow.
Let us explain:
Japan is the snowiest place on Earth thanks to a cold wind that comes off the Asian continent, picks up moisture off the Sea of Japan, then dumps that moisture in the form of snow on the isles of Japan .  "Sea-Effect Snow".
The East Coast of the USA has the exact same set up as Japan, except that our precious flakes of snow are hideously wasted as they're thrown back into the sea like so much disregarded radioactive wastewater.
Trumps wants to change all that.
"Just yesterday, Mother Nature mocked us as "Sea-Effect Snow" buried Japan and our American "Sea-Effect Snow" wafted uselessly back into the sea off the East Coast of the USA.  We can't have that.  We can't have that." – President-elect Donald Trump
We looked into these claims by the president-elect and they appear to check out.
Weather Channel meteorologist Tom Niziol supports president-elect Trump on this topic – saying this just yesterday:
"The first satellite image is of sea-effect snow bands that develop in response to cold air from Eurasia crossing the warmer waters of the Sea of Japan [image just above] and pummel the western side of the islands with snow. Well, we are seeing the same "effect" today as cold air moves off the Northeast US and crosses out over the Atlantic Ocean [2nd image above]. That's a waste of some good snow…I propose a man-made island where we can send snow lovers to enjoy the "ocean-effect" snow :)" – Tom Niziol, The Weather Channel, yesterday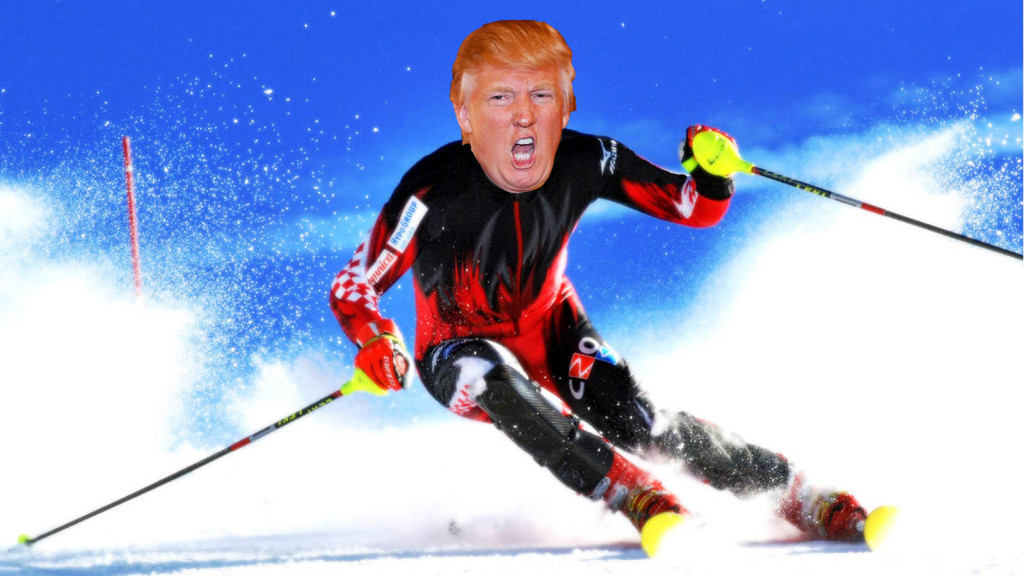 "Nobody respects skiers more than I do." – President-elect Donald Trump
Whatever your political affiliation, you've got to be excited about these islands and the absolutely tremendous skiing and riding that they're going to be bring the United States of America.
Thanks, Trump!