Brought to you by Pulseline Adventure
Report from April 17, 2021
We took off at 5pm for a sunset photoshoot in the Chugach Range near Valdez, Alaska on Sunday with Pulseline Adventure heli-skiing.
Photographer: 
Athletes:
It was a long flight up a broken glacier.
The zone we arrived at was gorgeous, slathered in snow, and intimidating.
Spines, noses, cliffs, steep landings, tricky chutes, open faces.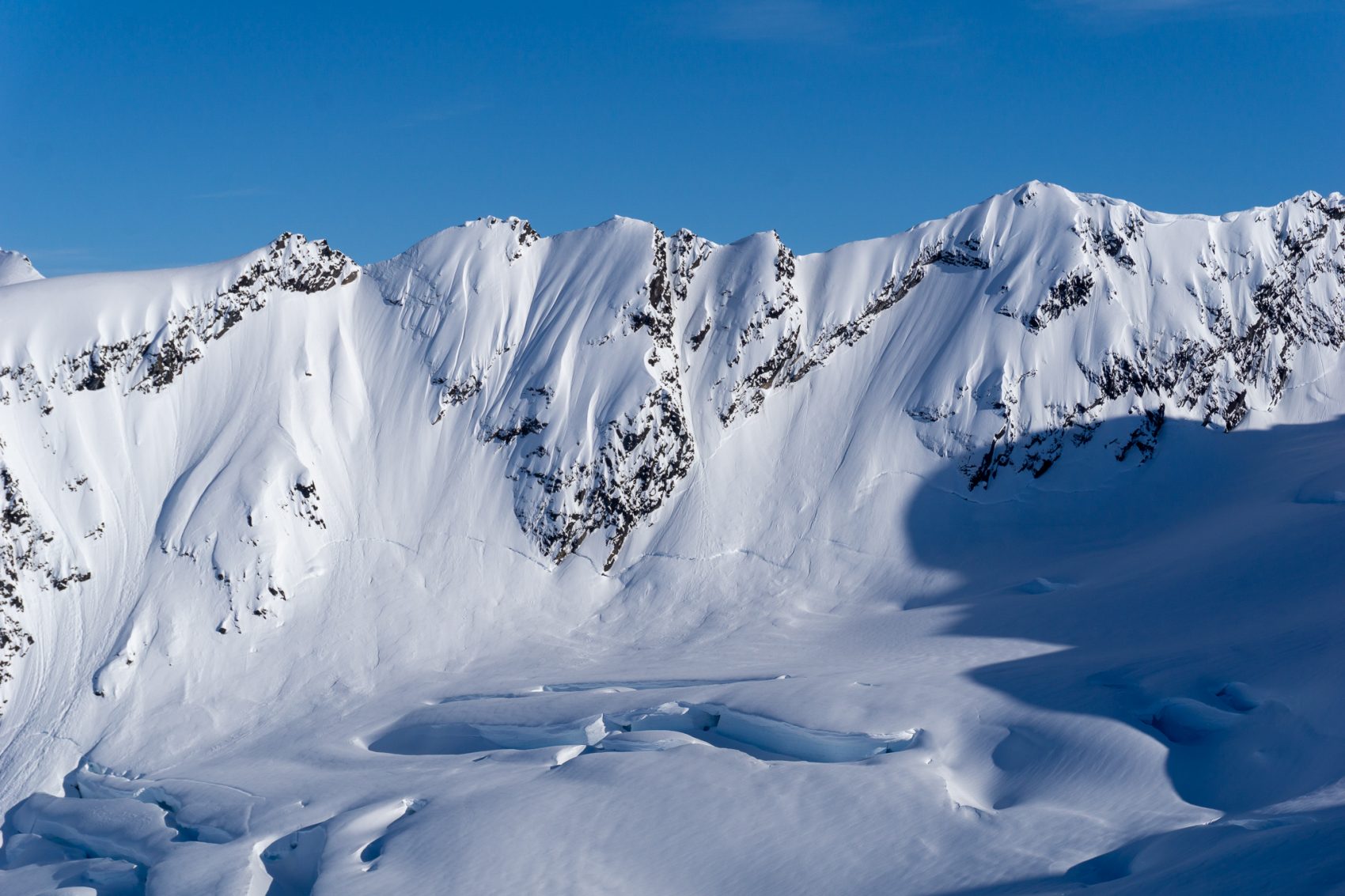 We all picked lines, snapped shots, gaped through binoculars, and stormed across the valley where we were each dropped off on different peaklets & ridges.
My heli drop was on a spectacular knife-edge ridgeline.
I jumped out, grabbed my pack, gripped my skis, and watched the helicopter rise up and drop away.
I stood alone.
I buckled my boots, tightened my pack, and mentally flowed through my line over and over.
The radio broke.
It was my turn to drop.
Guide Gabe Monroe counted me in
"Miles dropping in 10.'

"3…2…1…dropping"
My line was technical in that it was steep, the sluff would be fast, and that sluff would be on target to club the wall on the skier's right and drag with it anything in its path.
It was imperative that I beat my sluff or go slow and let it pass.
I chose to beat the sluff knowing it would be close.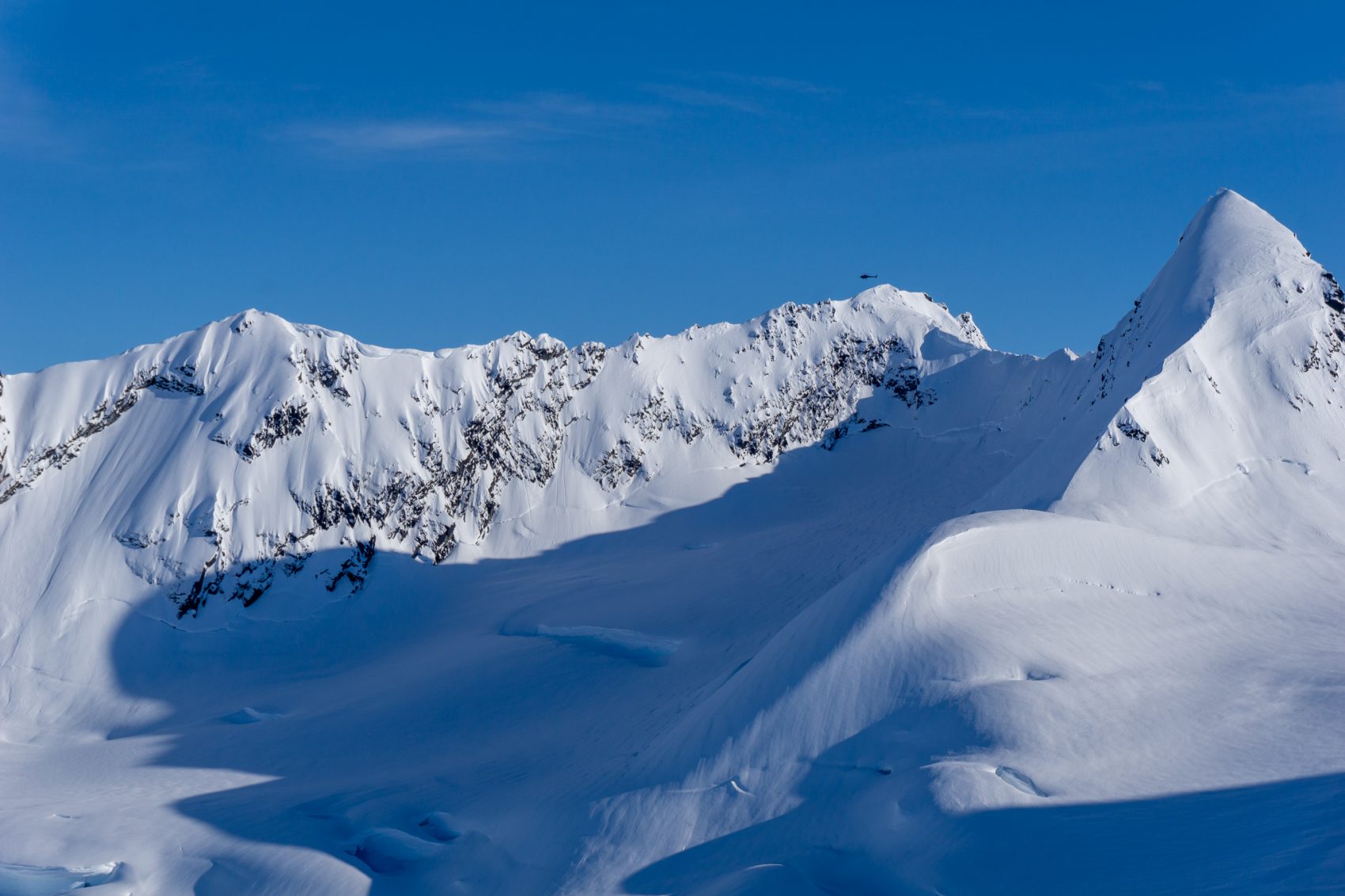 I let out a "Yewwwwpp", to temper the fear, and dropped in.
After 5 turns in steep terrain, I felt my sluff gaining speed over my left shoulder.
My last turn was in thicker snow and I slowed down just a hair too much.
I pointed my skis straight downhill as the sluff started tickling the back of my skis.
At the wall, it caught up to me and I gave it a quick "hop step" and got over the sluff just as it crossed under me and slapped the wall.
Speed added up fast and I was quickly doing all I could just to hang on.
I drifted a long left turn, finally got back into a comfortable speed zone, and popped a stretchy spread eagle off a friendly roller.
Everyone skied beautiful, challenging lines well.
An impressive zone with a skilled team in a dramatic location.
Thanks, Pulseline.
Pulseline's guides have over 100-years of combined experience heli-skiing in the Chugach Range, AK.