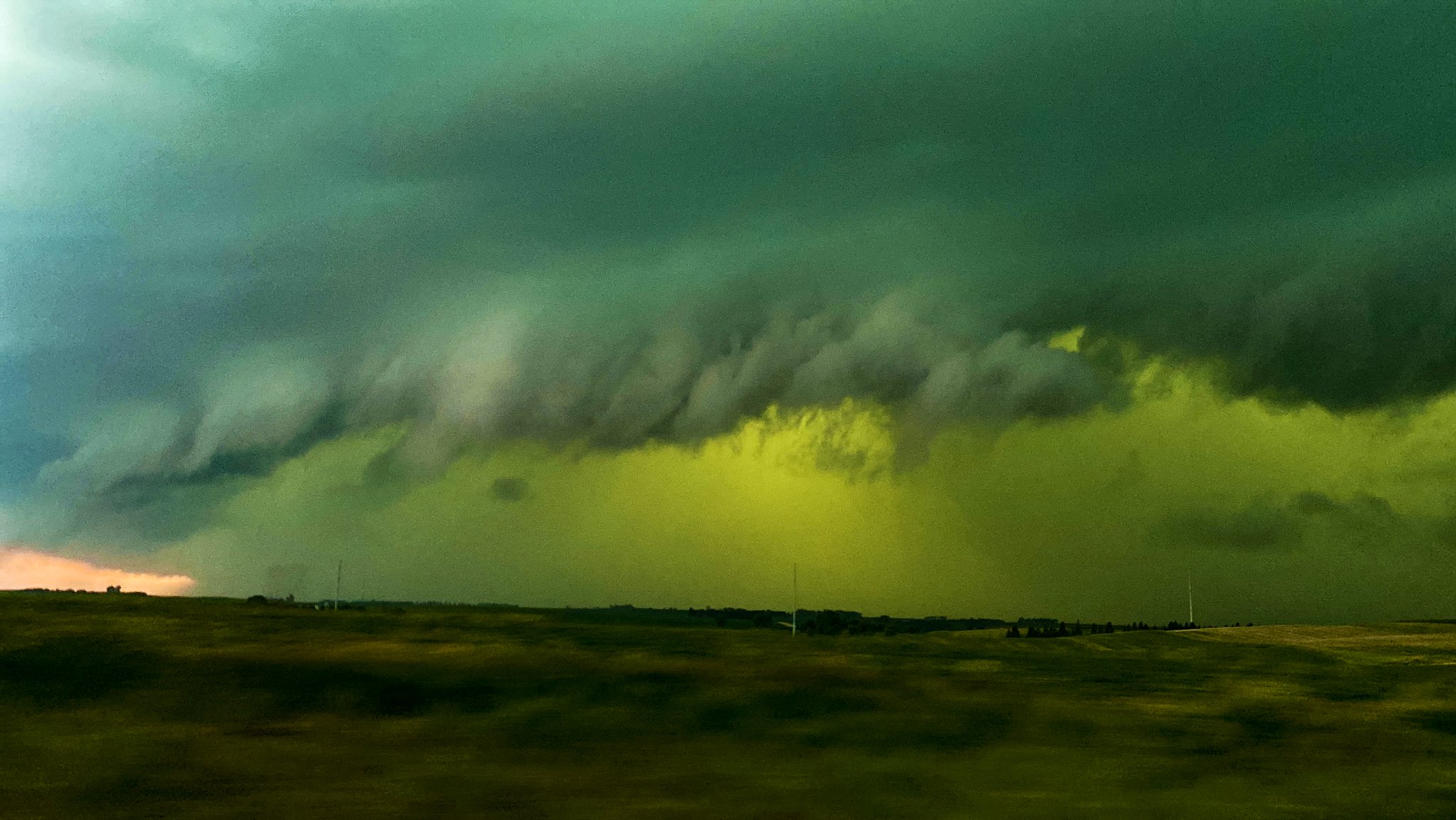 The sky turned green in South Dakota on Tuesday.
Wait…what?
A rare derecho storm passed through South Dakota and other parts of the Great Plains on Tuesday, bringing with it powerful winds of up to 99 miles per hour in some areas and turning the sky literally green.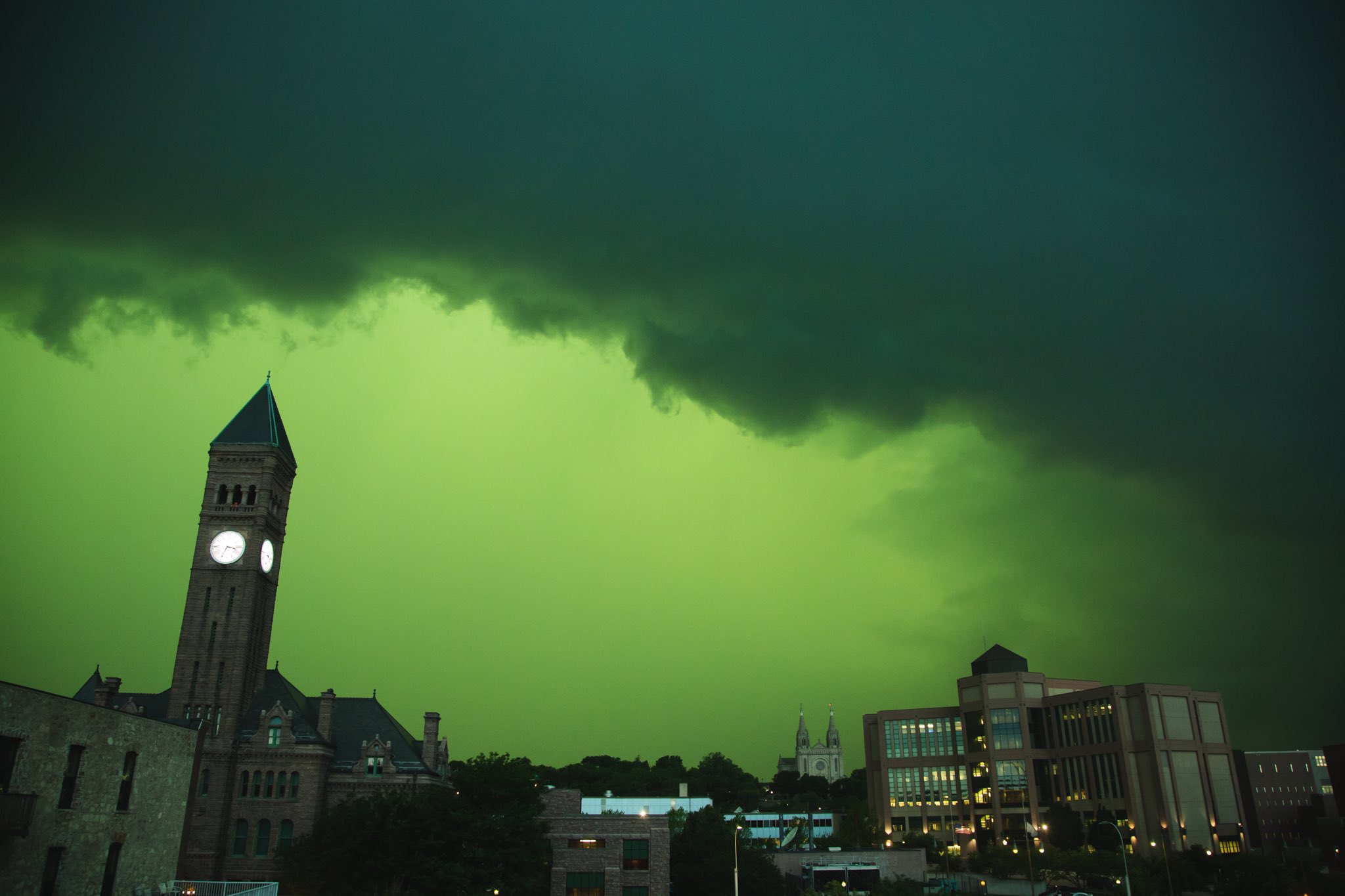 NBC New York Meteorologist Violeta Yas explained that severe thunderstorms with a lot of water content tend to scatter blue light, according to NBC New York, and when combined with red and yellow light from a sunset, "you get the green sky," Yas said.
Citizens of South Dakota shared images of the green skies on social media, which were captured on the state's Department of Transportation traffic cameras as well. 
"The green in this thing is insane! Taken in Sioux Falls South Dakota looking southwest," one person tweeted.
The approach. @NWSSiouxFalls @keloland @dakotanews_now pic.twitter.com/NOl35jIlpt

— jaden 🥞 🍦 (@jkarmill) July 5, 2022