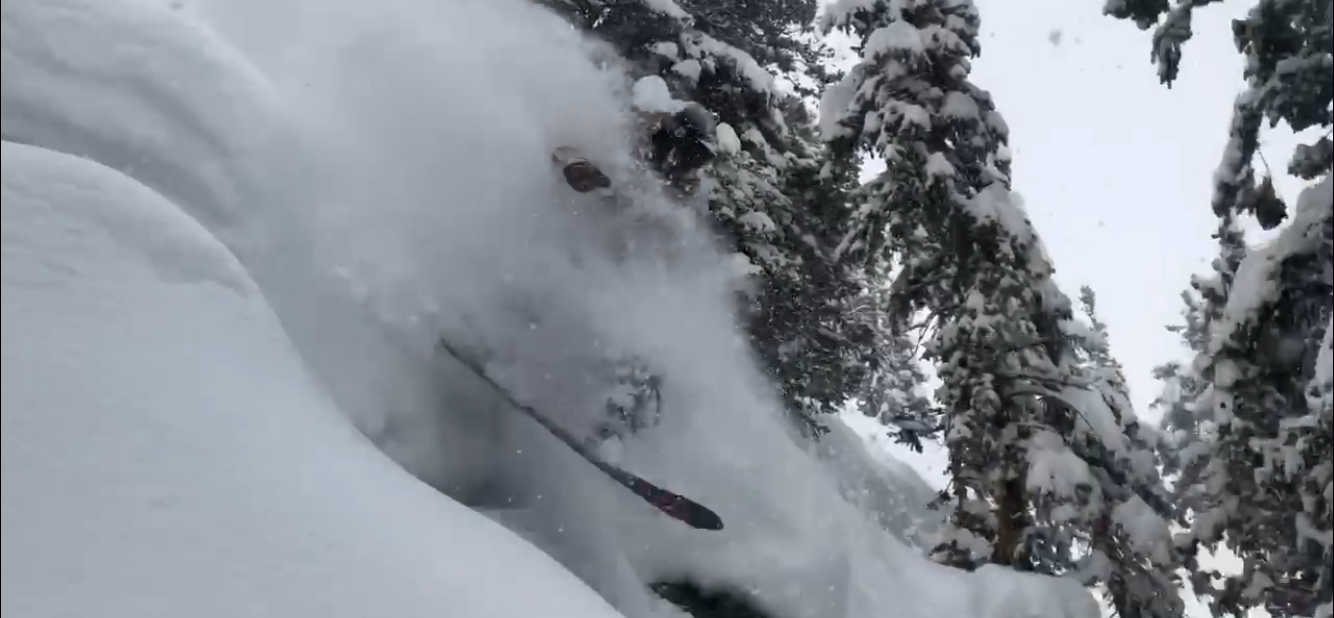 Aspen Snowmass, CO set a new record for skier visits last season, reporting an increase of 19.3 percent over the previous season, alongside a 13 percent increase and record in all Colorado Ski Country USA (CSCUSA) area visits, reports the Aspen Daily News. And with those people comes extra spending, with at least five ski towns boasting record sales tax revenue for the 2018-19 ski season.
The data is based on the 23 ski resorts that are members, including for four ski areas run by Aspen Skiing Co. This is a new statewide record in increases, nearly 12 percent above the five-year average, and CSCUSA is projecting a new statewide record for skier visits of 13.8 million.
"The 2018-19 season was one for the history books," Colorado Ski Country USA President and CEO Melanie Mills said in the release. "Not only did the industry set a new statewide record for skier visits, but there were substantial investments in capital improvements across our member resorts and snowfall was plentiful across the entire state."
This was the first year for the Ikon Pass although neither SkiCo or Alterra Mountain Co., which owns the Ikon Pass, have released detailed information on the impact the new multi-resort pass has had. Anecdotally, locals at many Ikon (and Epic) resorts across the country have said that they experienced larger crowds last season, prompting many resorts to come out in defense of the pass.
SkiCo officials noted during the season that local pass use was up 40 percent and that Ikon Pass use amounted to around 9 percent of skier days, although that number was higher on some weekends. Significant snowfall this winter was likely a huge contributing factor to the increase, according to the release, alongside resort investment such as the new Limelight Hotel in Snowmass as well as six new chairlifts across the state, new lift systems, and improved snowmaking at many resorts.
 "Colorado Ski Country member ski areas have shown a commitment to improving and enhancing the guest experience with new lifts, new restaurants, new lodging properties and new activities and offerings," continued Mills in the release. "Combined with a long, strong season and geographically diverse snowfall, our members were able to deliver a record-setting year."
Thanks to early season snowfall, many Colorado resorts opened earlier than scheduled, and Aspen Mountain, Arapahoe Basin, and Breckenridge are still turning lifts well into June. According to the release, late February and March featured record or near record snow totals, and May was the snowiest May in two decades.
"It was a record year," Hanle said. "Long season. Great snow. Strong local pass use and destination business."
A tally of taxable sales from December through March for Aspen, Breckenridge, Vail, Winter Park, and Telluride reveals record spending in the towns. While skier visits to Colorado's resorts will rank 2018-19 among the busiest in history, thanks in large part to the state's growing population and plentiful snow, spending across resorts indicates the season was not only busy but lucrative. Resort town businesses harvested more money than ever before this season reports the Colorado Sun.