The Reno-Tahoe Winter Games Coalition (RTWGC) said in a press release Monday that it is not financially feasible for the region and declined a bid invitation from the United States Olympic Committee to participate in an accelerated process to decide the next US city to host the Winter Olympics, reports the Tahoe Daily Tribune.
"The potential for a near-term U.S. Olympic and Paralympic Winter Games in 2030 would not be feasible financially for our region," said a Monday morning statement from the Reno Tahoe Winter Games Coalition.
The move is not about the area's ability to handle the games, said Jon Killoran of the RTWGC. It's because a complicated and crowded world sports schedule could take the air out of a local Olympics bid. Los Angeles is hosting the 2028 summer games. Canada and the United States are hosting the FIFA World Cup in 2026. That would leave Reno-Tahoe a too-short window in which to market and gather sponsors for a 2030 Olympic Winter Games, Killoran said Monday.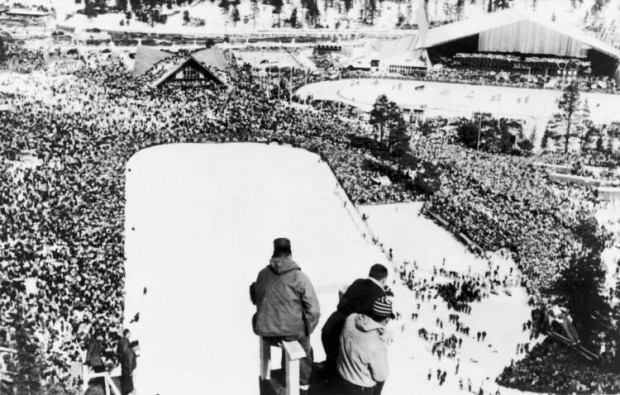 The other two US cities invited to bid for the 2030 games were Denver and Salt Lake City. This all doesn't mean Tahoe won't ever get an Olympic Games.
"We want to stress we're not going anywhere," Killoran said, adding that there's ever a possibility for a better-timed Olympic bid, the region is up for it.
Squaw Valley, CA was the host site of the 1960 Winter Olympics and has hosted World Cup skiing in recent years. The next Winter Olympics will be held in Beijing in 2022.
"I'd like to thank the Reno-Tahoe Winter Games Coalition for participating in our process up to this point," said USOC CEO Sarah Hirshland in the release. "The leaders in Nevada and California have demonstrated an incredible commitment to the Olympic and Paralympic community and the athletes we all serve. The USOC looks forward to continuing to work with RTWGC to identify new opportunities to take advantage. "The USOC recognizes Reno-Tahoe's longstanding Olympic heritage, dating back to the region's hosting of the eighth Olympic Winter Games at Squaw Valley nearly 60 years ago," Hirshland added. "Since then, the region has developed dozens of Team USA Olympic and Paralympic winter athletes."
The 2026 Winter Games will be hosted by Stockholm, Calgary or Italy — their respective bids were ratified in October by the USOC.