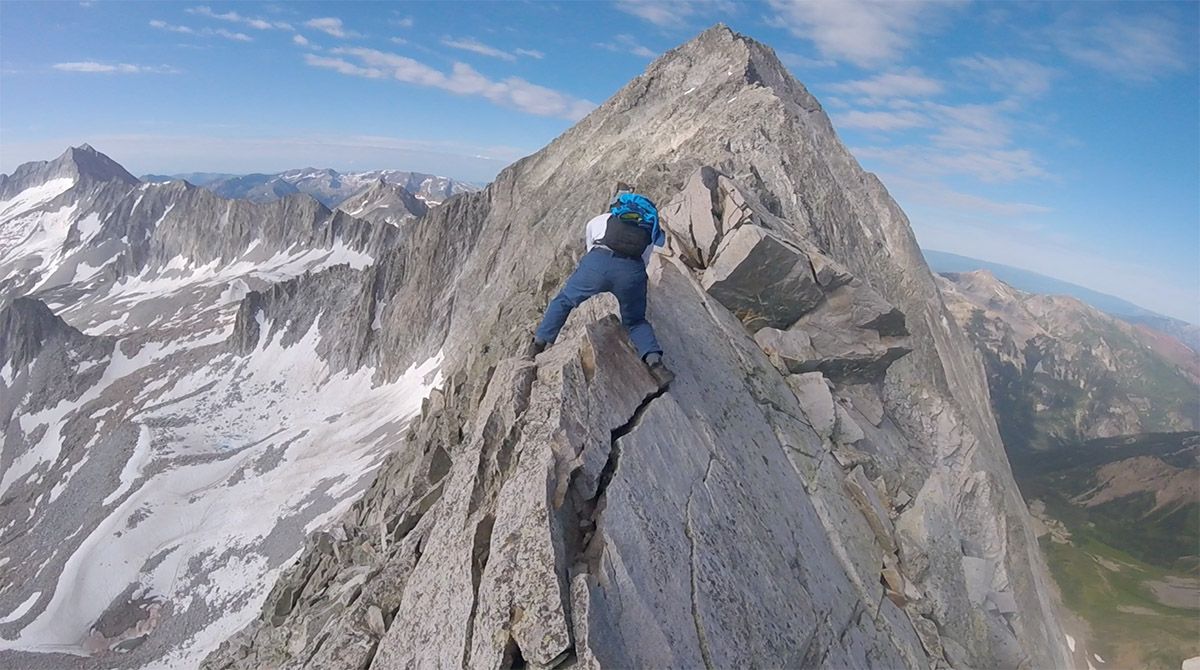 Knife's Edge, Capitol Peak. Image: Matador Network
After a record number of deaths last summer on the Colorado Fourteeners, many believe that climbers are under prepared for their trips and are disrespecting the mountains. Capitol Peak, one of the more difficult 14ers, saw five deaths in just six weeks in 2017. The Peak had only four reported deaths in the decade prior.
Lou Dawson of wildsnow.com, a back country skiing blog, believes that respecting the mountains involves full preparation, in regards to both gear and knowledge. Preparations that Dawson believes are critically important to every climber to know in an emergency, going beyond physical conditioning, are listed below.
     

Safety for Peak Climbing:
Learn how to use your GPS app when there is no data connection in an emergency
Learn first aid and carry first aid supplies
Learn to start a fire with damp wood and one match
Learn how to contact authorities effectively in an emergency
Plan a gradual escalation in climbing goals, and begin climbing with guides or friends
Take courses, attend seminars, read online blogs and articles
Four of Colorado's 14ers. Image: 14er Art
The Aspen Sojourner published an "everything you need to know" guide, stating that a climber must have experience summiting mountains, be aware of no-fall zones, have knowledge of route-finding, know the signs of altitude sickness, and much more. Aspen Expeditions and Aspen Alpine Guides offer guided trips up Colorado's 14ers.
Image: Aspen Sojourner
Popular guidebooks for climbing Colorado's 14ers:
 Colorado Fourteeners: From Hikes to Climbs by Gerry Roach
The Colorado 14ers: The Standard Routes by Colorado Mountain Club
Dawson's Guides to Colorado's Fourteeners by Lou Dawson
A new "awareness campaign" is being put into action by many public and private Colorado organizations. They hope to target Colorado peak climbers and create a culture of safety, preparation, and respect.