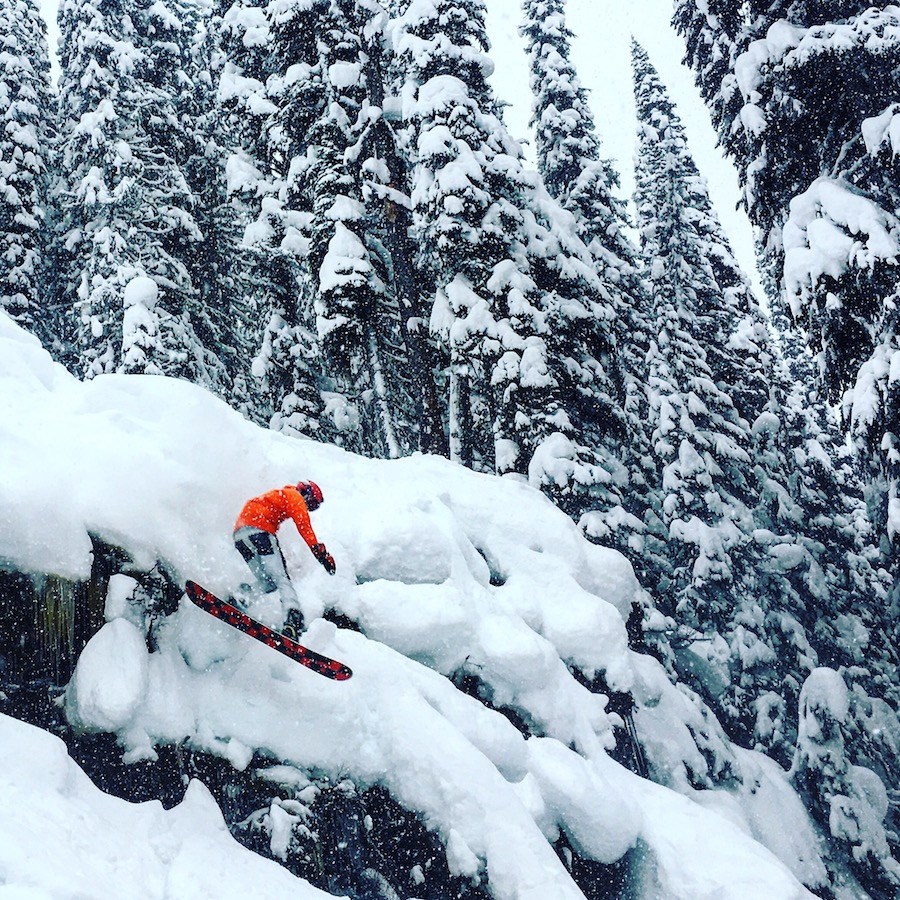 Report from December 11th, 2018
Revelstoke Mountain Resort, BC reported 8cms (3″) of new snow overnight.
It skied a lot deeper than that in spots.
We smiled a lot today.
It snowed all day today – hard at times.
Revy is now reporting over 26cms (10″) of new snow in the past 24 hours.
We spent the day today searching out pillows and smashing them.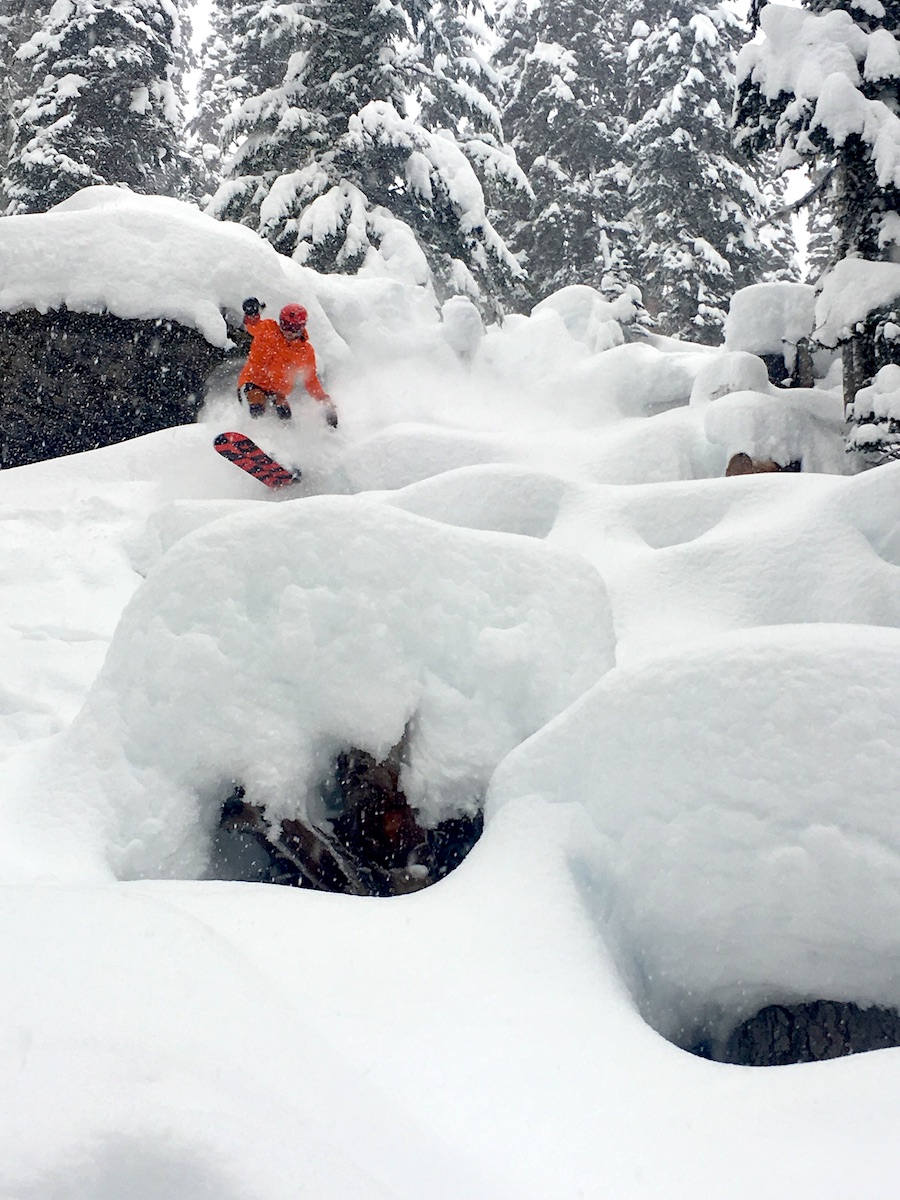 Duncan hit one pillow stack perfectly.
This crew I'm with charges hard.
No breaks.
No BS.
Just charging.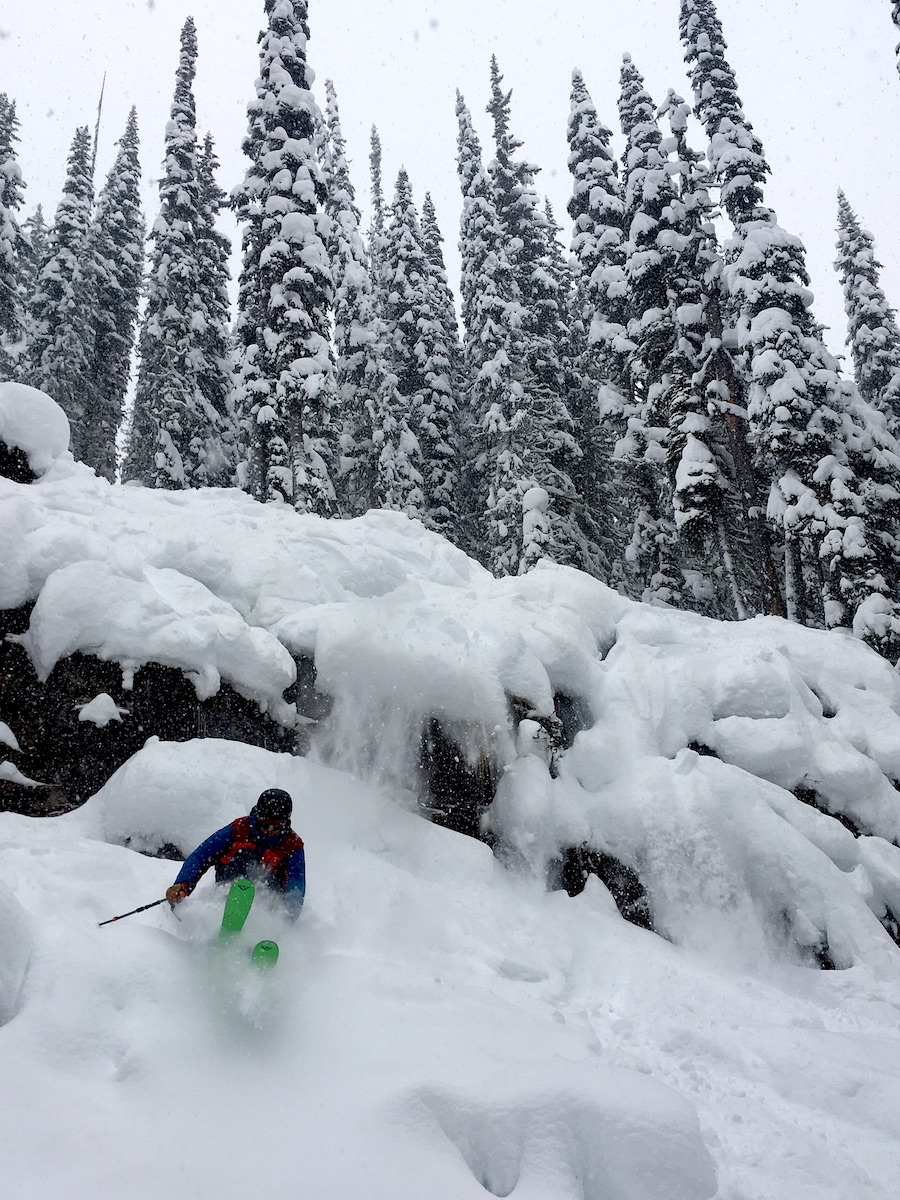 We smashed powder laps and complex pillow lines and absorbed a lot of flat landings and fallen log bumps.
My legs were smoked by 1pm and I called it.
Today was a fantastic day.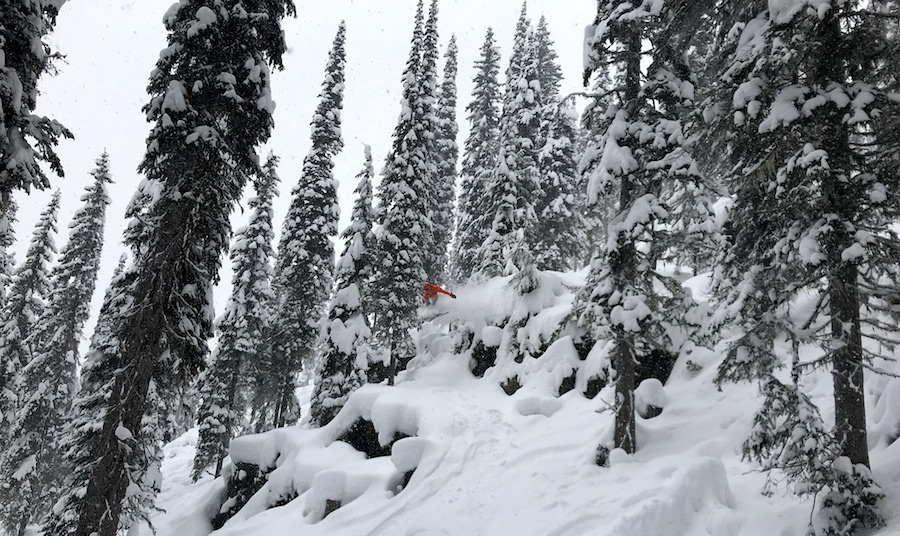 SNOW NUMBERS:
FORECAST:
PHOTOS: