Report from December 6th, 2019 by Lee Lyon
Brought to you by Ikon Pass
Winter is in full swing here in Interior British Columbia!
Today was a great powder day at Revelstoke Mountain Resort, it's just been getting better and better.
The gnome was showing 18cm overnight with 68cm in the last 7 days, but it felt deeper than that out there today.
There were patches of untracked and soft conditions everywhere all the way till closing.
Crowds were minimal, with ski-on lifts all day.
With a slow start in the northwest, it's a great time to get up to Revy!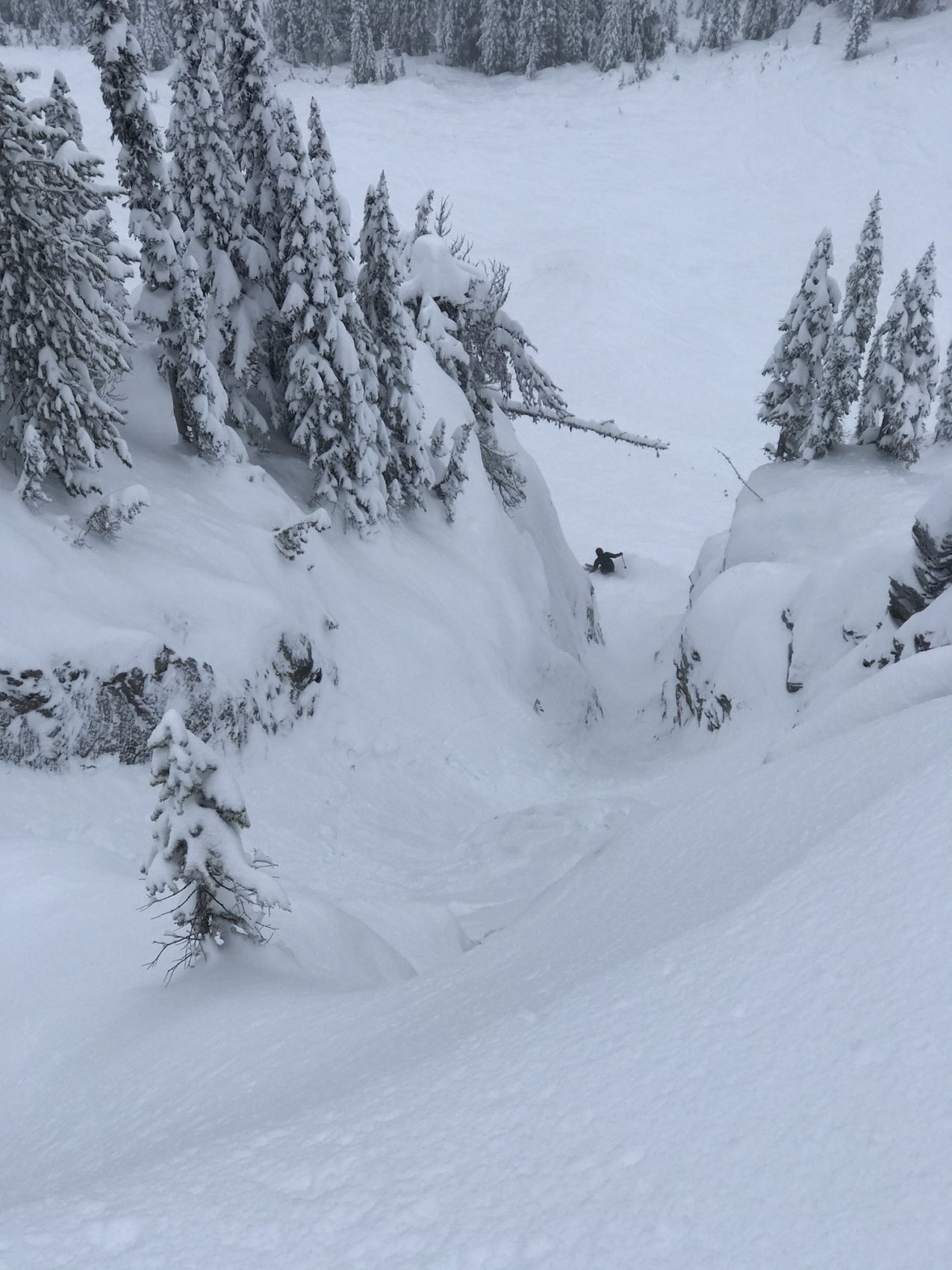 All lifts are running at Revelstoke Mountain Resort.
The entire upper mountain was open and skiing great, and word is that runs to the base will open tomorrow.
Things are a bit thin down low, but filling in quickly.
The skiing today was perfect density shin-deep powder with little to no wind effect.
Runs tracked out as the day went on, but the snow remained soft and really fun through the afternoon. 
The avalanche danger for Glacier National Park was high in the alpine and considerable at and below treeline, with storm slabs and persistent slabs as the avalanche problems.
With a lot of new snow and significant danger in the backcountry, it's a good time to ride pow from the lifts!
The forecast is for flurries the next two days, and more sun coming out on Sunday. It's winter, get out and take advantage!
SNOW NUMBERS:
FORECAST: