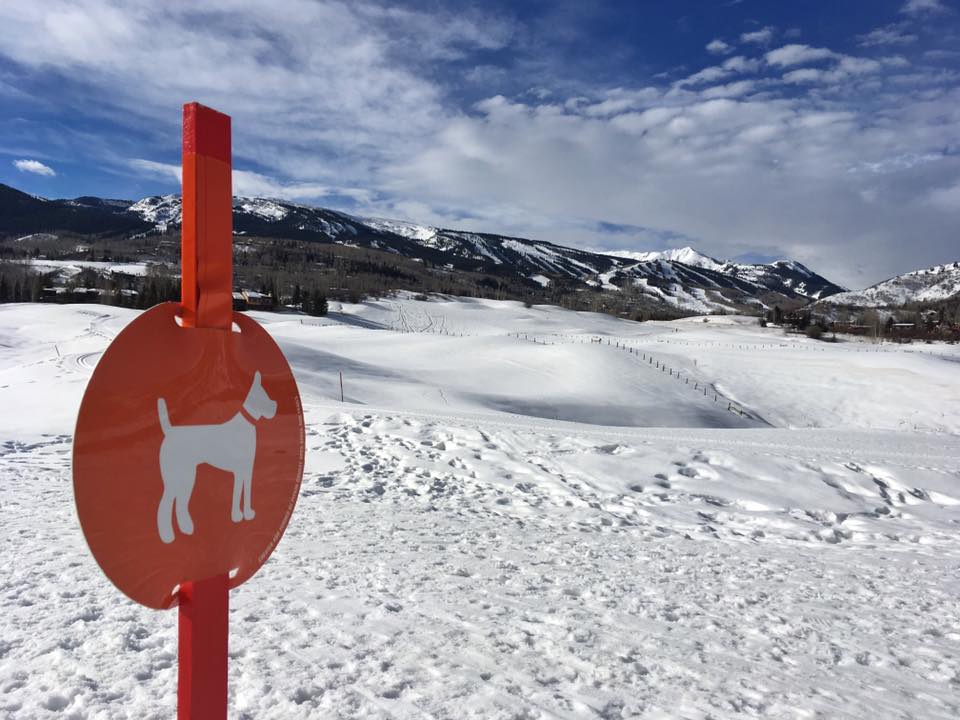 Aspen Skiing Co. officials have been reviewing their uphill skiing policies recently. Uphill skiers, or uphillers, are skiers that use touring equipment to access ski resort terrain without using chairlifts. While uphilling provides people with a unique experience, the added skier traffic can conflict with ski resort operations. Aspen Skico recently told public that they will continue to allow uphilling at their four ski resorts, and they just released revised their dog policies for uphill skiers.
According to the Aspen Times, the revised policy prohibits dogs on the mountain between 7:45 a.m. and 4:45 p.m at Aspen Highlands, Buttermilk, and Snowmass. The rules at Aspen Mountain haven't changed, dogs still aren't allowed at any time there. In previous years the rule was that uphill skiers couldn't bring their dogs on the mountains during hours of operation, and most people understood that as the times that the chairlifts were running. The issue is that for a few hours before and after the mountains' official hours of operation employees are cruising the mountain trying to get things done, and dogs complicate things.
The extra time will allow mountain operations to work with less interference, and will help keep employees and dogs safe. There have been issues with people running into dogs, people being bitten by dogs, and even employees getting chased by them. Between lift mechanics, snowmakers, ski patrollers, and lift operators, there are a lot of people trying to get things done before lifts open and after they close. The last thing employees need to worry about is being bitten by a dog, and the last thing uphillers want to worry about is if their dog is going to be hit by and employee on skis or a snowmobile.
Along with being mindful of the new policy, uphillers who bring their dogs along should be extra mindful of groomers. Grooming machines are huge, but they can move unpredictably and have blind spots. The operators probably won't notice a dog running behind their machine, so it's up to the dog owners to keep an eye on their pets.